Computer Science Major & Minor
About
Are you a part of or interested in the growing culture of computer science and information technology? Does neural networking, machine learning and game development invoke excitement and curiosity in you? Are you passionate about creating technology to support human and social good? Then you might want to look closer at Goshen College's computer science and information technology programs.
We are small, but mighty. Our program embraces human-centered computing, computing for the good of humanity and other ecologies. We have courses in accessibility programming, where we create software and hardware for persons with disabilities. We participate in the Association of Computing Machinery's Computation Competition every October. Last year our team came in 5th at the site, and 101st in the region, and it was only our second year in the contest.
Quality, not quantity. Our professor-to-student ratio makes certain you have the most hands-on education possible. We offer real world, hands-on paid internships for our students. We participate in the college's Maple Scholars Summer Research Program, where students take on a special research project and work closely with a professor.
Women are welcome here! We have a strong female core in computer science and information technology. As a woman, you will have support and enjoy fun activities in our on-campus chapter of Digital Eve. Additionally, we are a member of the National Center for Women in Technology. This organization recognizes and supports women in computer science and information technology through scholarships and other programs. If you are a woman who codes, Goshen College is the place to be!
News & Events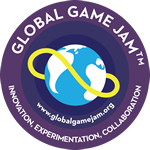 Goshen College participates in the 10th Global Game Jam!
Check out this years Global Game Jam Trailer!
Preview 2018 Global Game Jam at Goshen College!
Click to Register for the Global Game Jam
This URL will take you to the GGJ site.
1. Click on Participate in a Jam
2. Login or Choose Create an Account
3. Look for a Jam by entering Goshen College (there is only one of us)
4. When you are at our page, click on Join this Jam Site
There are only 25 spots and the event is free!
Faculty