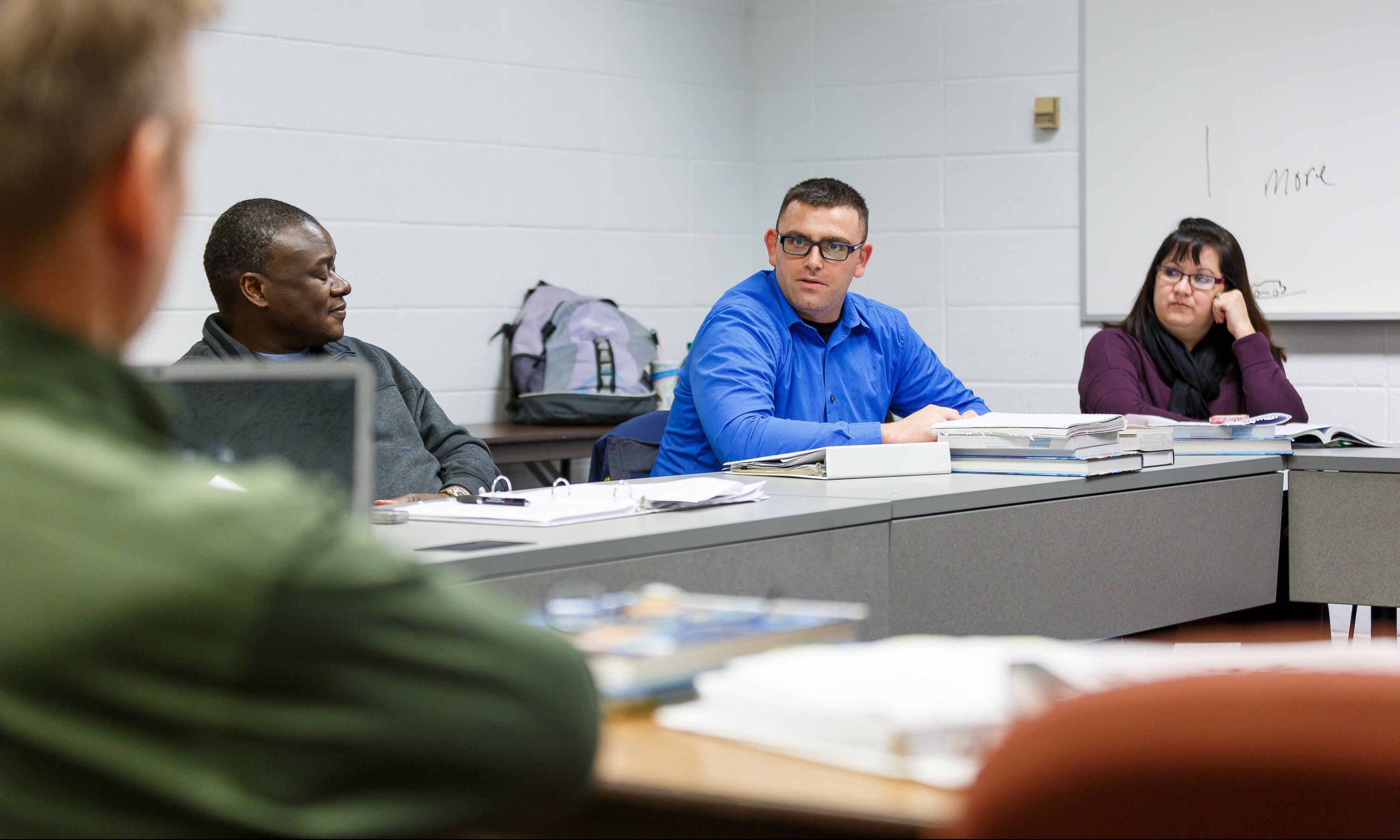 Adult Programs
Business Management
Bachelor of Science
Give yourself new career opportunities
The Bachelor's of Science in Business Management is an online program designed to fit with your busy life. Each course will be completed in 7 weeks, allowing you to move quickly through the program.
Courses are designed to provide you with the knowledge ands skills necessary to advance your career. You will be supported by an academic adviser who will help you create a plan of study to reach your educational and professional goals.
Designed for Working Adults
Business programs at Goshen College emphasize sustainability, moral leadership, and the potential for business to positively impact the world. Apply today to give yourself new opportunities to lead in your career and in the world of business.
Personalized Support for Your Success
As a student at Goshen College you will have access to faculty and staff dedicated to your success. We offer many resources to help you reach your educational goals, from available and accessible faculty to campus resources such as career services center and the academic success center.
About our Bachelor of Science Degree in Business Management
This program will be offered online in 7-week courses, with access to in-person courses, as desired. Students will complete 120 credit hours to earn the degree.
This will provide the flexibility needed for students balancing work, family and education commitments.
Here are just a few of the positions held by GC alumni with business degrees:
Human Resource Manager
Purchasing Agent
Senior Financial Analyst
Vice President of Operations
Admission Counselor
Benefit Analyst
Business Teacher
Realtor
Catalog Coordinator
Marketing Director
Chef
Farmer
Media Specialist
Financial Counselor
Music Teacher
Public Finance Investment Banker
We accept all credits from regionally accredited schools with a grade of "C" or above. All other credits will be reviewed on an individual basis.
For detailed program information see the Course Descriptions or the Goshen College Catalog