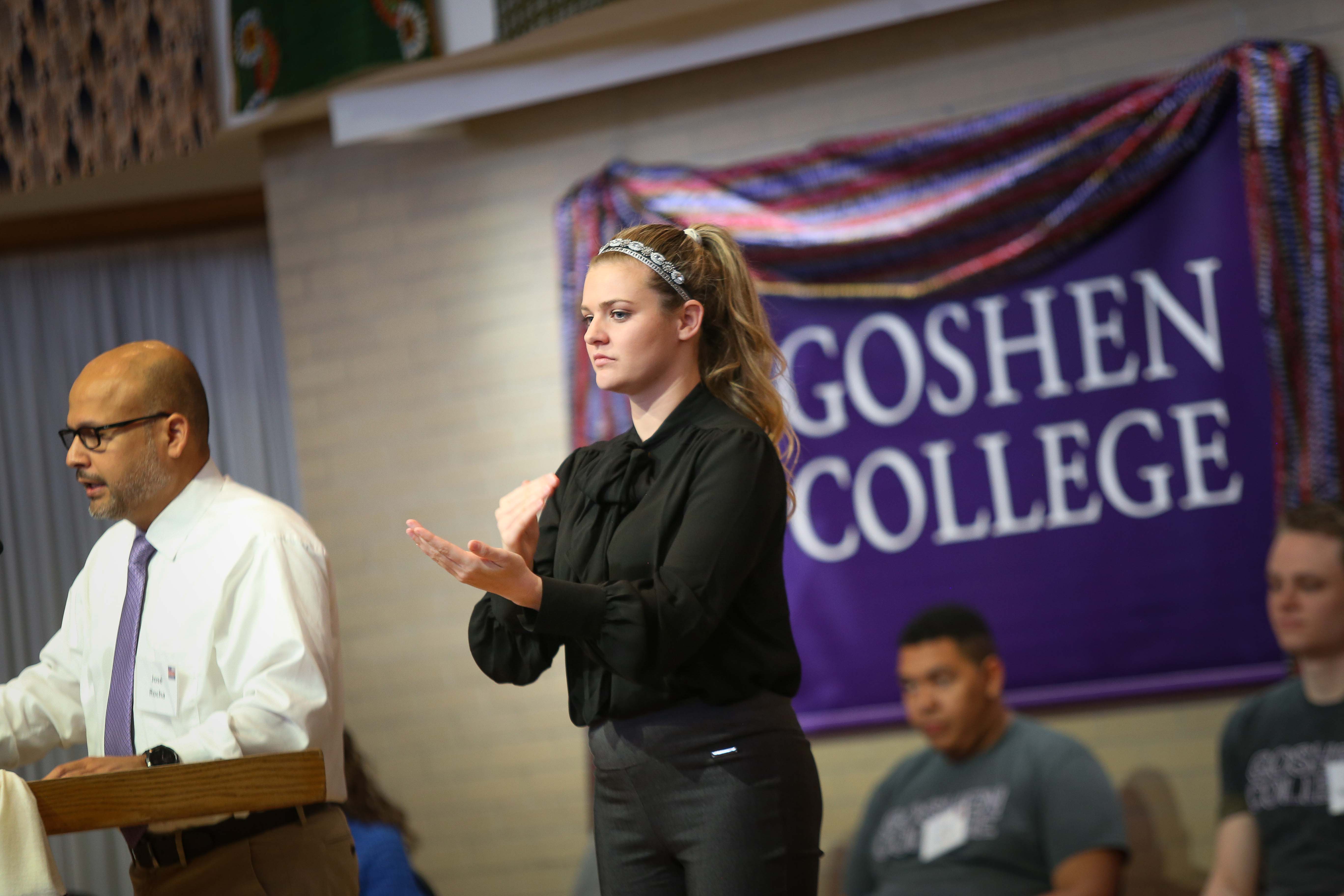 Adult Programs
Transition to Interpreting
Enter a career field that is in high demand locally and nationally!
Our Transition to Interpreting program allows bachelor's degree graduates from any college to transition into sign language interpreting. After a year and a half of classes you will be ready to be licensed and begin your career in interpreting.
The interpreting profession gives you an opportunity to be a communication bridge between members of Deaf and hearing communities in places as diverse as hospitals, schools, courtrooms, concerts, plays, or sporting events. As an interpreter, you could work in a staff position at a school or agency, or you could be self-employed, setting your own schedule.
Our sign language interpreting program's small class sizes will allow you to work closely with your professors and peers in a rigorous but supportive setting. Because we understand your needs and responsibilities as a working adult, students in the Adult Degree Completion programs at Goshen College pay a discounted tuition rate of $470 a credit hour. Financial aid is available to qualified students.
Goshen College offers a 10% discount on tuition for post-baccalaureate programs to students that have earned a bachelor's or master's degree from Goshen College. Learn more at goshen.edu/discount
4 REASONS TO PURSUE A SIGN LANGUAGE INTERPRETING LICENSURE AT GC
Receive personalized attention from faculty during coursework, internships and your job search.
Field experiences begin in the first semester of coursework. Multiple out-of-class interpreting opportunities provide exposure to diverse communities and contexts.
Values of inclusion, diversity and multiculturalism help demonstrate effective bilingual and bicultural practice within student work.
The Sign Language Interpreting (SLI) Program at Goshen College has gained a strong reputation and our interns are well received and even in demand. All SLI graduates who want to be working in the interpreting profession have been able to find and retain employment.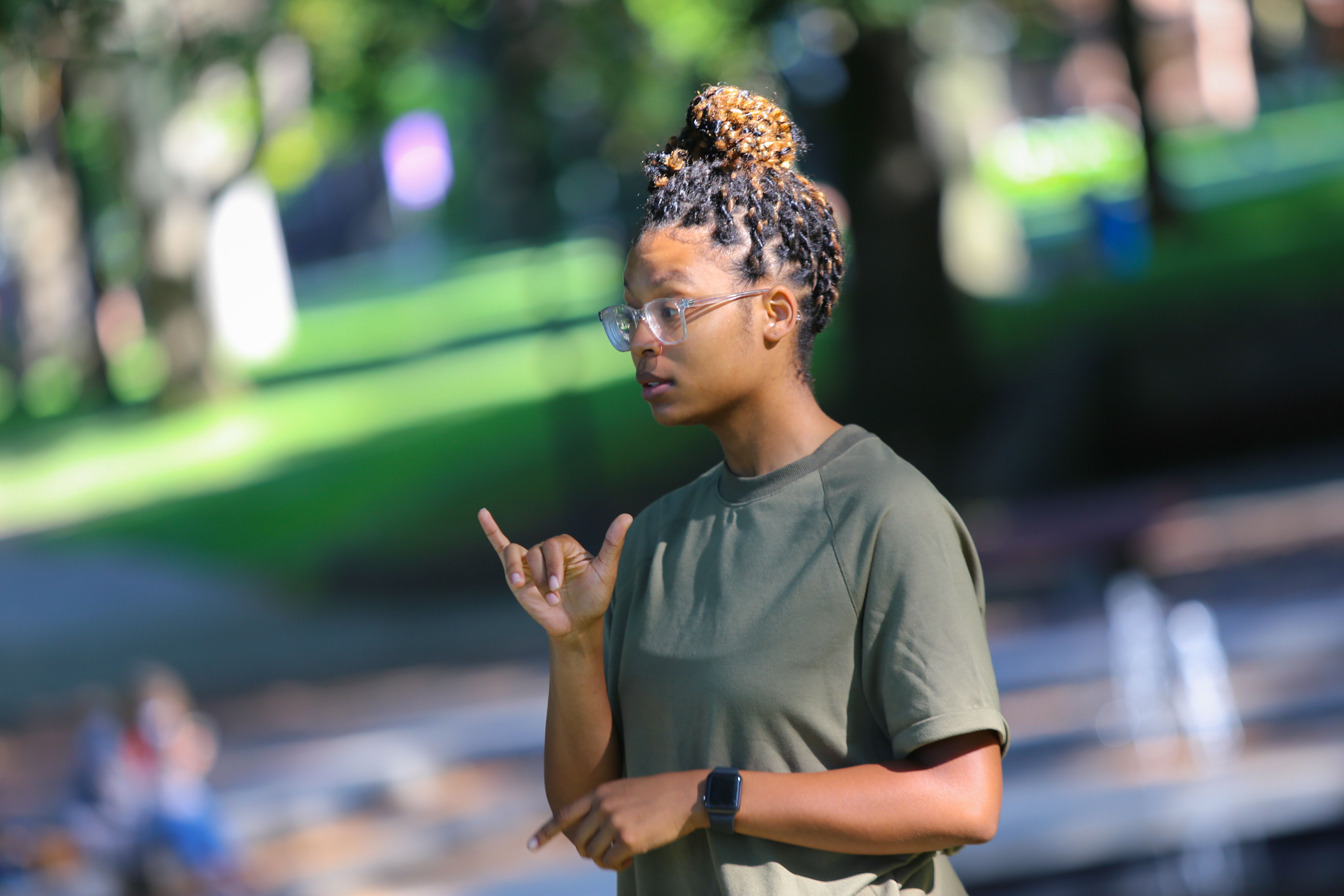 Transition to Interpreting Faculty