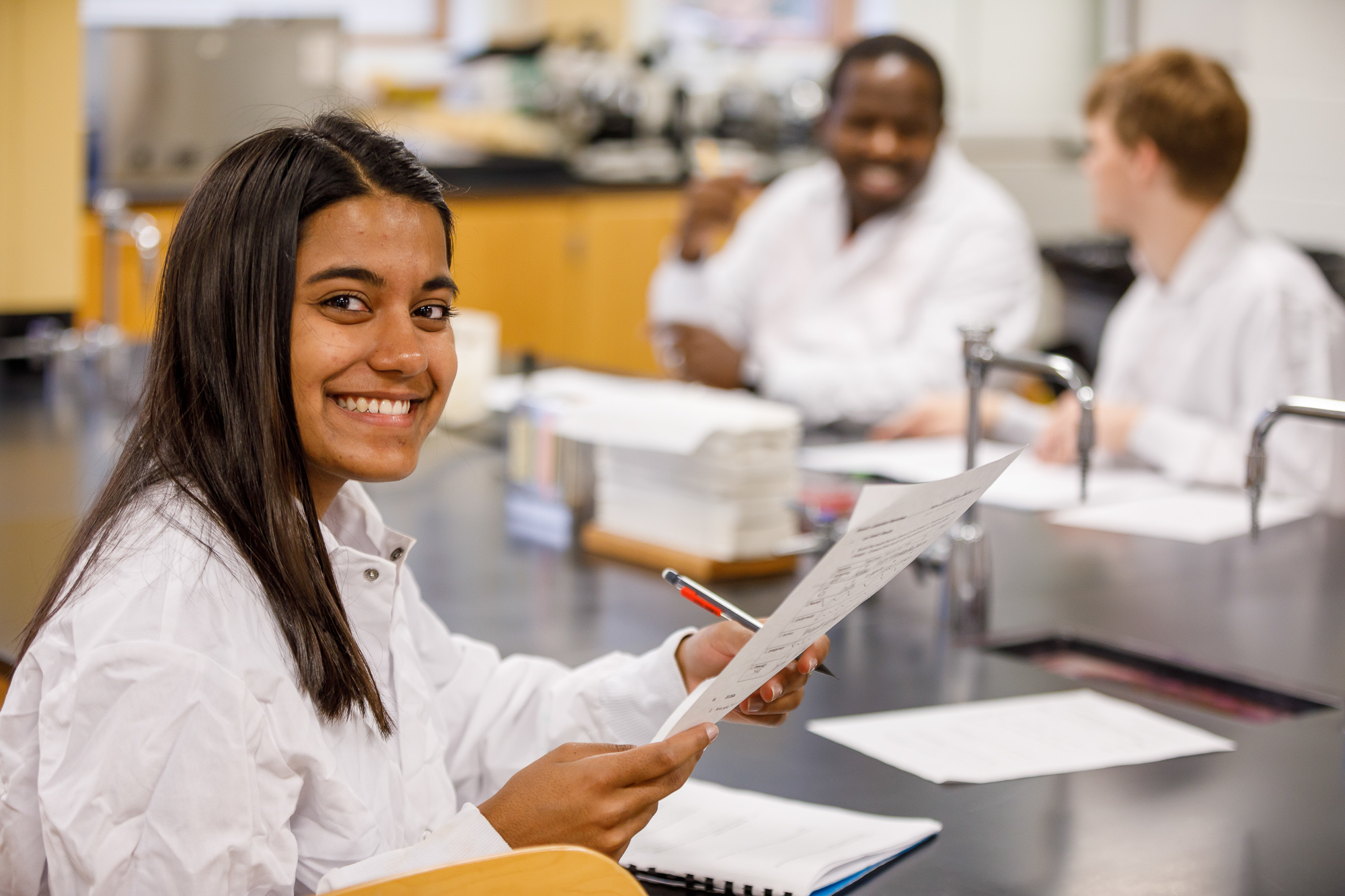 Undergraduate Academics
At Goshen, we educate the whole person.
Our best-in-class academic programs educate the head and the heart, fusing practical career preparation with a focus on creating positive change in our world.
of GC graduates finish in four years

of 2019 graduates seeking jobs were employed within one year after graduation

average salary of GC graduates 10 years after graduation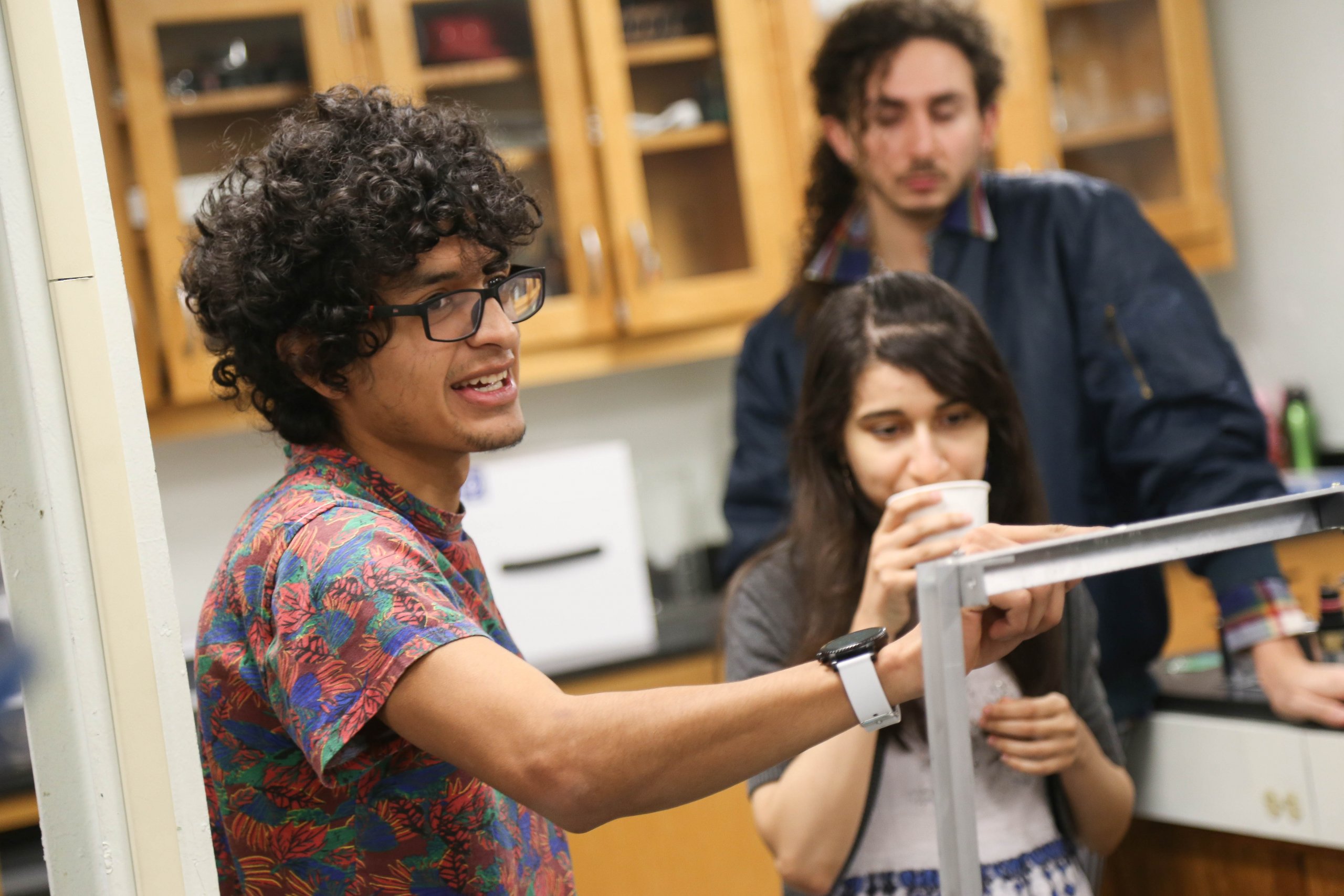 Majors & Minors
We offer an integrated approach to learning that connects arts with sciences and foundation with practice; cultivating both personal and professional growth and equipping you to think critically and communicate purposefully, preparing you to thrive in every situation.
Study-Service Term

Expand your horizons through one or more of our distinctive hands-on, real-world educational opportunities, including our nationally-recognized global education program that emphasizes service and complete cultural immersion. Current locations abroad include Ecuador, Indonesia, Senegal and Tanzania, as well as a variety of domestic cross-cultural settings.

of GC students study abroad

Sustainability Leadership Semester

No matter what you're studying, all students can take part in this problem-based learning experience where students engage real environmental issues of local concern while living and studying at our 1,189-acre Merry Lea Environmental Learning Center.

Green College

GC has been named one of the nation's greenest colleges by the Princeton Review

Maple Scholars summer research

Maple Scholars is a unique opportunity for undergraduate students in all disciplines to spend the summer researching full time alongside a professor and learning from peer researchers in other fields of study.

Ranking in percentage of grads who earn doctoral degrees among all Indiana institutions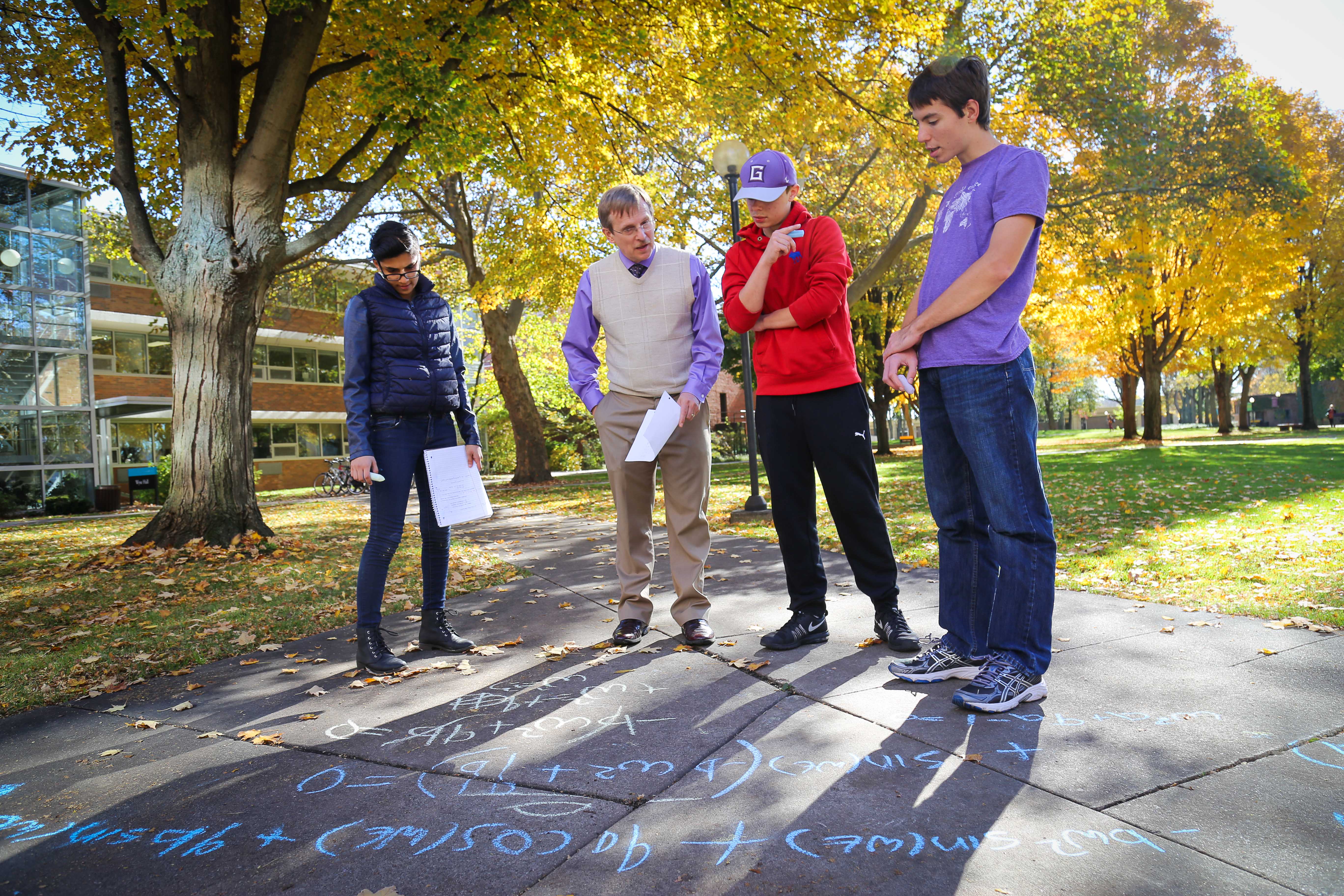 Merry Lea Environmental Learning Center

This environmental learning center is a 1,189-acre natural sanctuary located 35 minutes from the main campus and offers access to most of the habitats found in northeastern Indiana. It is home to the college's Sustainability Leadership Semester, the Agroecology Summer Intensive, the Master's of Environmental Education and the first LEED Platinum certified buildings in Indiana.

of natural landscape to explore

Music Center

The Music Center's Sauder Concert Hall is a truly great place to make and listen to music as one of the Midwest's leading performance venues, due to its acoustics features and simple elegance. The Music Center is also home to the Music Department, the Community School of the Arts, an art gallery and a recital hall.

6

number of vocal and instrumental ensembles you can join at GC

Harold & Wilma Good Library

The Harold and Wilma Good Library offers 135,000 print sources and serves as the gateway to thousands of scholarly databases, digital journals and electronic books. It is also home to the Mennonite Historical Library, one of the world's most comprehensive collections related to Anabaptist and Mennonite history.

135,000

print sources available at the Good Library
Ranking for accounting graduates for the CPA exam pass rate in Indiana

first-time NCLEX pass rate for nursing graduates

acceptance rate for students who applied to medicial school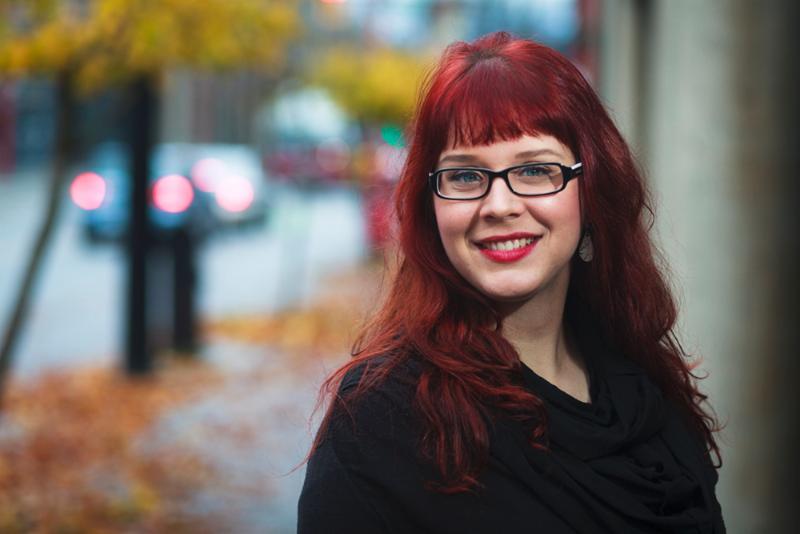 Fearlessly Capable
92% of recent job-seeking graduates were employed within their first year after graduation. But what we're most proud of is the resounding positive effect our alumni have on their communities and the environment.
Let your ideas pop!

Angie Bastian '83 started a popcorn business from scratch, and turned it into the wildly successful Angie's BOOMCHICKAPOP.

Make your voice heard

Ellah Wakatama Allfrey '88 was named an Officer of the Order of the British Empire for her contributions to international literature and publishing.

Save lives, change lives

Doug Schwartzentruber '78 was named TIME Magazine's "100 Most Influential People in the World" for his cancer research.

Rethink technology

Raj Biyani '92 is a former director for Microsoft in the U.S. and India, and has established himself as a thought leader in tech by authoring or co-authoring nearly a dozen "Think Week" papers for Bill Gates.