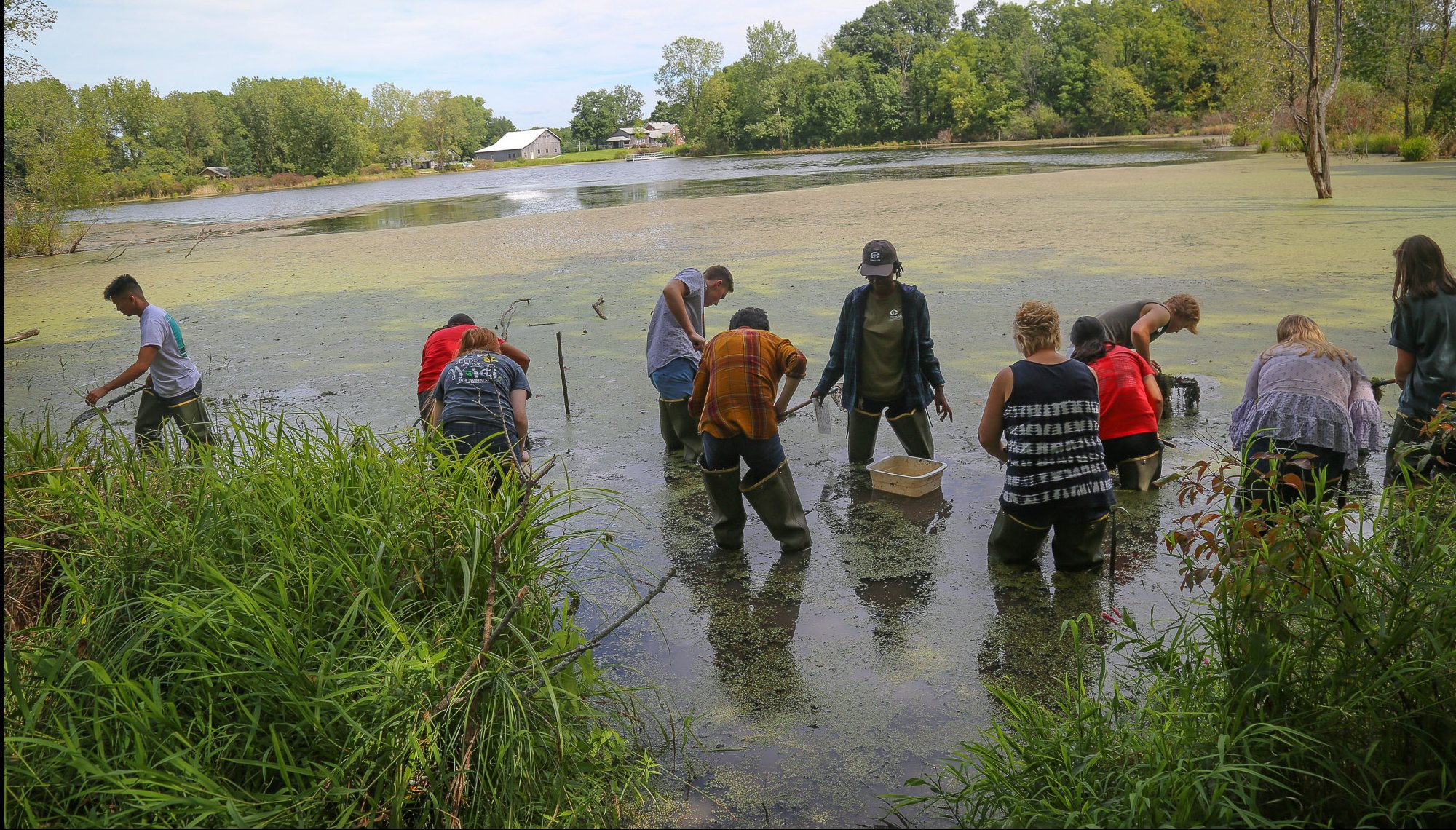 Graduate Programs
Master of Arts in Environmental Education
Earn an MA in Environmental Education from Goshen College
Goshen College offers an immersive 11-month residential graduate program culminating in a Master of Arts degree in Environmental Education. Study and live at the college's 1,189-acre nature preserve –  Merry Lea Environmental Learning Center  – with a one-month practicum pursuing intercultural environmental education beyond Merry Lea. Live, study, explore and teach on-site in the outdoor classroom of Merry Lea: which is among the best-assembled land preserves and one of the largest private preserves in Indiana.
Take Your Career to the Next Level with a Master's in Environmental Education
Join a small cohort of aspiring environmental educators in a holistic, enriching experience through academic courses in natural and social sciences, ecological field work and extensive PreK-12 teaching opportunities!
Transform your passion with a long-term commitment to care for the environment while inspiring others with sustainability education and the environmental sciences.
Goshen College offers a 10% discount on tuition for post-baccalaureate programs to students that have earned a bachelor's or master's degree from Goshen College. Learn more at goshen.edu/discount
2-Minute Overview
Become a leader in education and contribute to the care, restoration and preservation of our environment.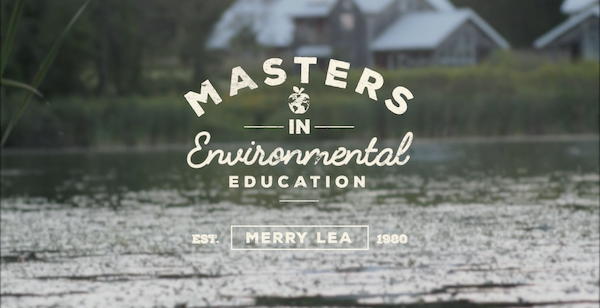 What Makes Our Environmental Education Degree Distinct?
Live, study, explore and teach on site at a 1,189-acre nature preserve: where you can walk through oak hickory forests, a pawpaw grove, or a prairie to class.
Intimately get to know the restored landscapes of Merry Lea by conducting ecological field work, learning about sustainable farming and obtaining land management training in the outdoor classroom of Merry Lea.
Combine dynamic and challenging learning with 4 months of extensive teaching experiences alongside professional environmental educators.
Observe, teach and develop curricula in a variety of contexts, including but not limited to: Nature Preschool, school field trips, adult workshops and day camps.
Design a multi-faceted, creative research project with a professor – from conducting restorative ecology in local schools to creating interpretive trail signs.
Gain leadership training and skills in program management.
Work closely with faculty and a small cohort of other students.
Connect learners of all ages to the landscapes of Merry Lea and practice these place-based skills in contexts beyond Merry Lea.
Gain intercultural experience by spending a month learning from and teaching other communities. Past cohorts have gone to Andros Island, Bahamas or Hopi lands in Arizona.
Attend national and regional conferences and workshops, networking with other environmental educators, peers and professionals.
Visit and learn from other field organizations tackling environmental issues throughout the Great Lakes Region.
Complete a master's degree in 11 months (no GRE scores required to apply).
Whether you are beginning your career or continuing a lifelong profession in environmental education, our program prepares you to hit the ground running with marketable and applicable skills.
Transform Your Passion into a Career
Whether you are beginning your career or continuing a lifelong profession in environmental education, our program develops your skills and environmental literacy to work with schools, businesses, parks, federal agencies, non-profit advocacy groups, churches and engaged communities supporting progress.

Become a leader in environmental science education for a sustainable future and contribute to the care, restoration, and preservation of our ecological systems. Fill out the form below to get started.
See where just a few of our alumni are now:
Gena Grobarek '20

Ecoliteracy Coordinator at Oak Farm Montessori School in Avilla, Ind.

Josh Crawford '19

7th grade science and chemistry teacher in Redford, Mich.

Judy Miller '15

former Energy Education Specialist for Goshen Community Schools in Goshen, Ind.

Tom Hartzell '12

Sustainability Coordinator at Calvin University in Grand Rapids, Mich.
News in Environmental Education
Request Information
---
Faculty and Staff