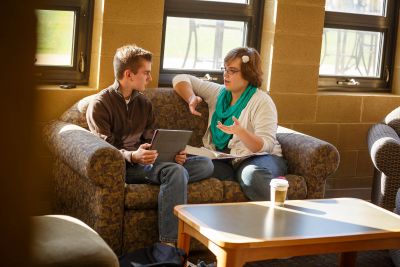 Located in the Good Library (Rooms 111 – 113), the Academic Success Center (ASC) offers programs to promote independent, life-long learning for all students of Goshen College:
The ASC assists Goshen College students with documented learning disabilities by helping students advocate for themselves and by coordinating reasonable academic accommodations.
We also provide technological assistance for students with disabilities. In addition, the ASC refers students to local area resources for further evaluation and support.
Contact: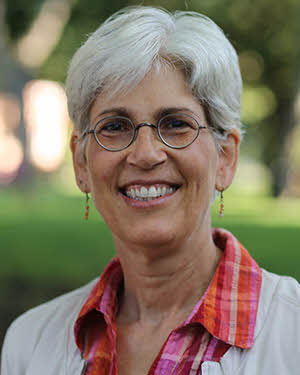 ---
Writing Center & Writing Mentor Program
By Appointment
12-2 p.m. Monday through Thursday
At the Writing Center
Make appointments by signing up in the Writing Center (in the Library) or email Hannah Canaviri
Weekly Writing Mentoring

If you want more personalized help, you can request to meet with a writing mentor for one hour per week (all semester or for a limited time). Please be sure you can make the time commitment before requesting this service.
Contact Hannah Canaviri (574-535-7576)
Or, fill out the online request a mentor form.
Drop-in Writing Support
Drop-in writing support is available at the Reference Desk in the Library (with the big ASK sign over it).
Try these links for some excellent writing guides:
Peer Tutoring Program
We all have challenging classes, and most of us have a class or two with which we could use some extra help. The Peer Tutoring Program helps organize peer-tutored study groups of five or fewer students who meet every week for one hour. These groups are available for GC courses only. Your professor can help facilitate forming these study groups in your class. Each semester, we have groups meeting for various subjects such as Spanish, pathophysiology, chemistry, computer programming, economics, statistics, accounting and biology.
If you would like a tutor, please contact: Judy Weaver, ASC director, or fill out the request a tutor form.
Organization and time management
Download and print a handy .PDF of our academic planning calendar:
2016-17 Spring Semester Calendar
We offer limited assistance with organization and time management skills. For an individual consultation or more information, stop by the ASC or contact Judy Weaver, Director of the Academic Success Center.
For helpful tips and strategies about time management and study skills, please refer to the following webpage: www.howtostudy.org
Services for students with disabilities
To be eligible to receive accommodations, a student must provide an educational evaluation completed by a licensed professional, usually within the last three years. This documentation will be kept on file in the Academic Success Center office. The ASC provides a variety of services to students with documented learning disabilities. Read more about disability services.