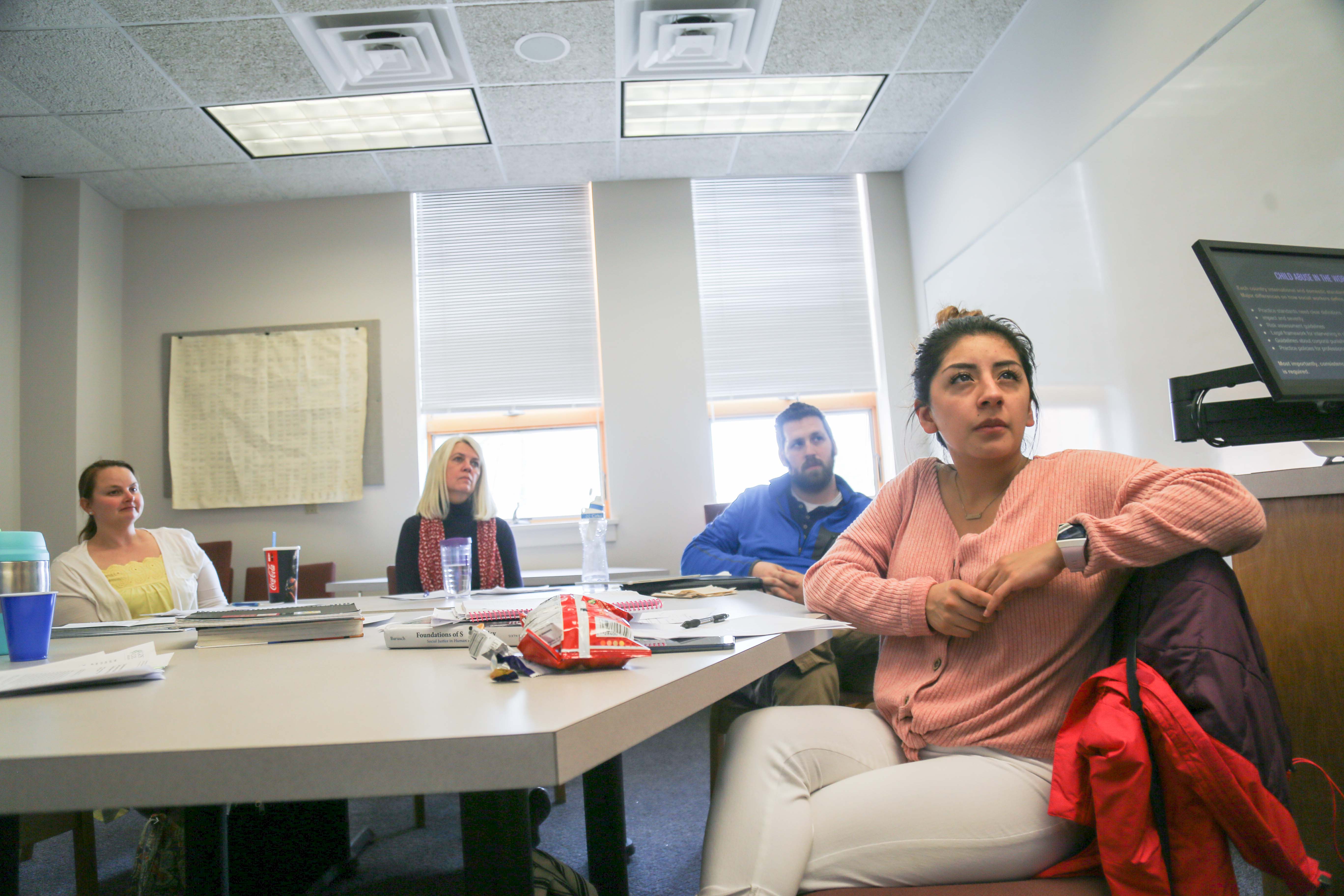 Adult Programs
Social Work
Earn your BSW in just 20 months
If you are interested in helping others as a professional social worker, studying human behavior, developing programs that meet human needs, and resolving conflict, our social work degree-completion program may be right for you.
Goshen College offers the only 20-month Bachelor of Science in Social Work degree completion program for working adults in the region. Classes meet in the evening to enable students to continue working while studying to become a licensed social worker. Our social work BSW program graduates have an excellent track record of gaining licensure and job placement in their field of study.
A Bachelor's in Social Work Degree for Working Adults
The Social Work Degree-Completion Program at Goshen College is designed for working adults seeking to improve, expand, or switch careers in human services and social work. The 20-month program features small class sizes and personalized attention from faculty.
Evening Classes Enable Students to Continue Working
Working full-time or even part-time while going to school can be a challenge. That is why our Social Work program for adults offers evening classes. Students can continue working while completing their degree and still have time for family and other commitments.
Students with an associate's degree in Human Services may be able to finish the curriculum in just 20 months. Furthermore, if you desire to pursue graduate school, a degree in social work from Goshen College often qualifies students for advanced standing in master's degree programs beyond the national average.
Excellent Track Record of Gaining Licensure and Job Placement
Our BSW program graduates have gone on to become licensed social workers and find jobs in various settings, including hospitals, schools, and social services agencies.
Graduates enjoy a portable degree that can lead to career opportunities within private, government, and non-profit organizations, in fields such as:
Social welfare
Retirement communities
Nursing homes
Mental health clinics
Labor statistics
Diverse populations
Child welfare
Services for the elderly
About our Social Work Degree
Course schedules are designed with working adults in mind with classes meeting just once per week in the evenings.
Fully accredited by the Council on Social Work Education, the curriculum is exactly the same as Goshen's top-ranked traditional social work program.
Because we understand a student's needs and responsibilities as a working adult, students in the Adult Degree-Completion programs at Goshen College pay a discounted tuition rate of $480 a credit hour in 2022-23. Financial aid is available to qualified students.
Contact us about financial aid.
Plan of study for Ivy Tech transfers.
Intended for adults with at least three years of work experience and prior college experience (an Associate's degree in Human Services is strongly preferred), the 39-41 credits earned through this program, combined with other academic credits earned, complete the 120 credits needed for a BSW degree.
See the Course Descriptions or the Goshen College Catalog for detailed program information.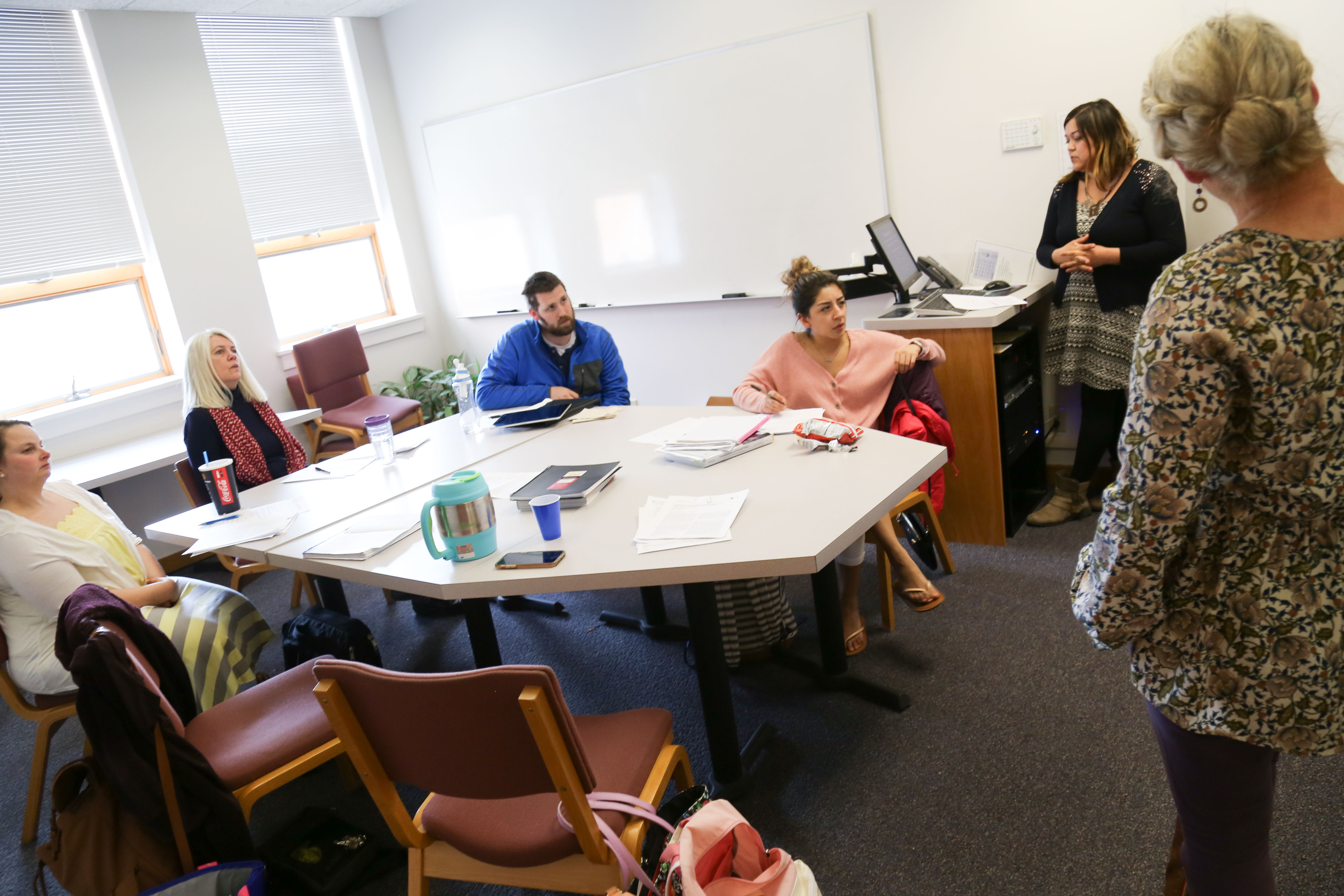 Social Work Faculty