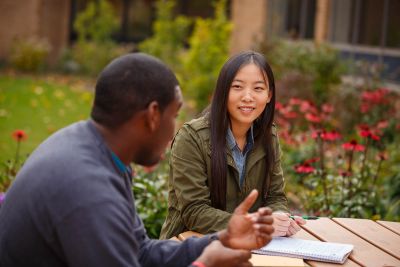 Be sure to apply by Dec. 15 to qualify for achievement scholarships. Step by step instructions:
Don't miss out: Dec. 15 priority application deadline
We want to make sure you also take the time to check out and apply for our top scholarships. A Goshen College achievement scholarship could save your family tens of thousands of dollars on a nationally-ranked education!
Application deadline for eligibility: Dec. 15
You will need to have applied to Goshen College and submitted your transcript and test scores prior to applying for the scholarships by Dec. 15. Applications are required, except for athletic awards.
If you have already applied to Goshen College, learn more about and apply for our top achievement scholarships.