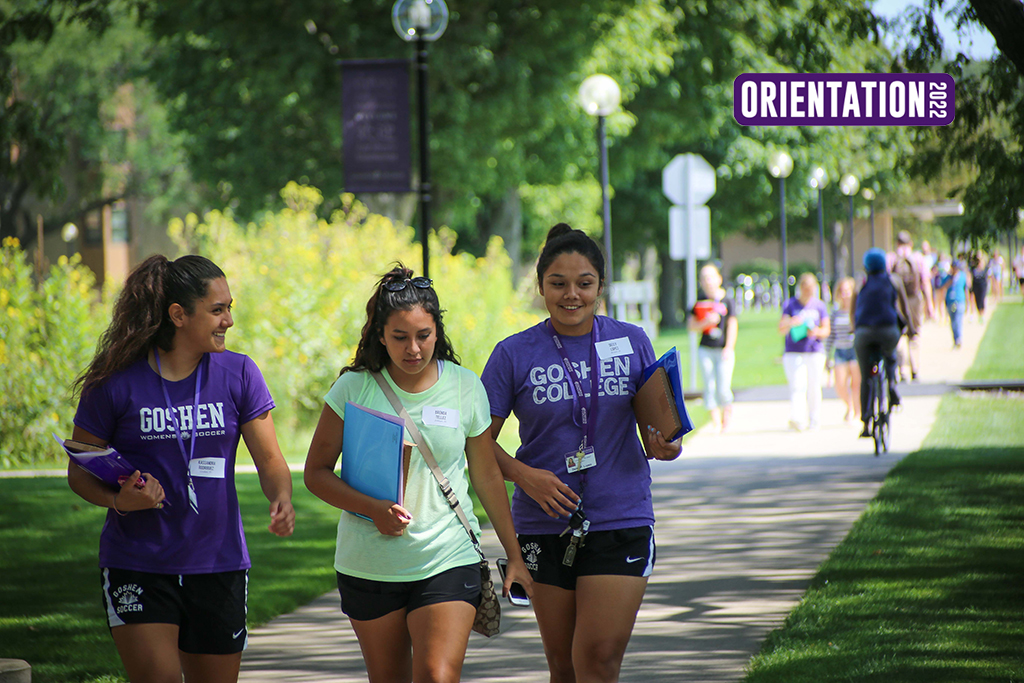 Welcome to Goshen College!
We are excited to help you successfully begin your GC career and to get you more connected with your future campus now through your first day of class. New Student Orientation is designed for all new Goshen College students and consists of three required parts: New Student Orientation, Online Orientation, and Welcome Week.
All new first-year students & transfers with 16 or fewer credits are required to participate in New Student Orientation.
Transfer Students with 17 or more credits will be contacted directly by the Transfer Advisor to set up individual advising & registration appointments. These students do not need to sign up for New Student Orientation.
2. Online Orientation (first-year & transfer students): Online Course
You will be able to access this self-guided online orientation course when it best suits you this summer.
There are required components that all new students will need to complete prior to arriving on campus for Welcome Week.
This course will cover everything you need to know to be successful in preparing to start at Goshen College, from paying for college to available academic services to registering your vehicle on campus.
3. Welcome Week & Welcome Weekend (first-year & transfers students): Move-in, check-in, and extended orientation
Aug. 21-28 (required for all first-year students, all international students, and transfer students with 16 or fewer credits)
Aug. 26-28 (required for all transfers students with 17 or more credits)
Click here to download a PDF version of Orientation Tasks & Important Dates