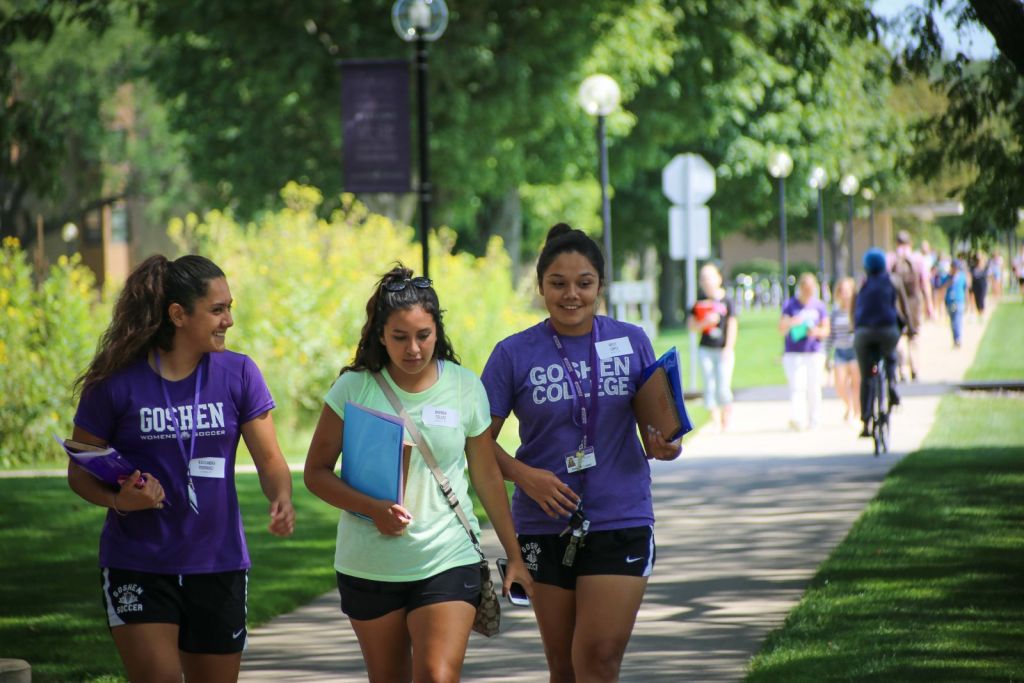 Welcome to Goshen College!
We are excited to help you successfully begin your GC career and to get you more connected with your future campus now through your first day of class. Orientation is designed for all new Goshen College students and consists of four required parts: Forms to Complete, Registering for Classes, Online Orientation, and New Student Orientation.
1. Forms to Complete
All new students must complete Forms to Complete before they arrive on campus for New Student Orientation. Forms to Complete includes accepting your financial aid and submitting your final transcript(s), and submitting the following forms: Student Life Residence Form, Financial Responsibility Agreement, Confidential Health Form, iPad Agreement, and Emergency Contact.
Information regarding these requirements can be found in the Online Orientation course.
2. Advising & Registration
All new students will register for classes with the Registrar's Office.
Admissions Counselors will help you set up a registration appointment. Registration appointments will be held via Zoom or by phone.
More information regarding class registration is in the Online Orientation course.
You can access this self-guided online orientation course when it best suits you.
There are required components that all new students will need to complete before arriving on campus for New Student Orientation.
This course will cover everything you need to know to be successful in preparing to start at Goshen College, from paying for college to available academic services to registering your vehicle on campus.
4. New Student Orientation 
Jan. 8 – move in for residential students
Jan. 9-10 – on-campus activities and sessions (schedule coming soon!)