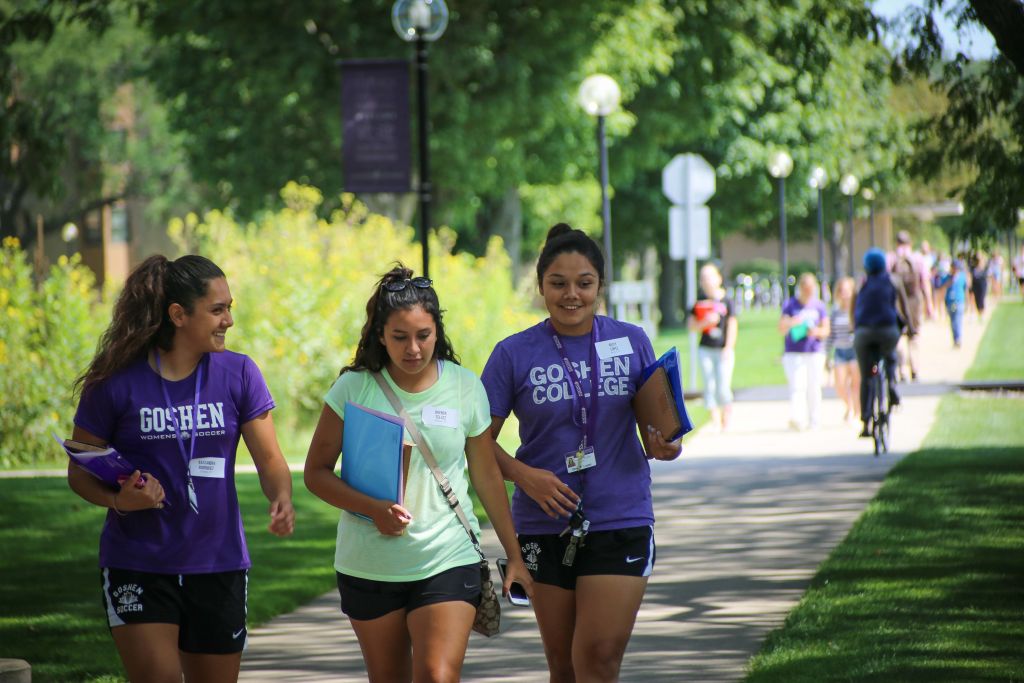 Welcome to Goshen College!
We are excited to help you successfully begin your GC career and to get you more connected with your future campus now through your first day of class. Orientation is designed for all new Goshen College students and consists of two parts: Pre-Launch and Launch.
Pre-Launch
Launch
View the full schedule for Spring Launch. Launch is an important part of your introduction and transition to Goshen College and you should plan to be on campus for Sunday evening, Jan. 10 and all day on Monday, Jan. 11.

Residential students will move in on Sunday, Jan. 10 between 12-4 p.m.
Dinner and Student Life session Sunday evening, Jan. 10.
Check-in for all new students on Monday, Jan. 11 between 9-11 a.m. You will be assigned a specific check-in time.
---
Additional orientation information for select student populations:
Remote and late-arrival students
If you have been approved to start the semester through our remote learning option or will be arriving to campus later than Jan. 11 due to special circumstances, you will receive specific information about your orientation schedule via email.