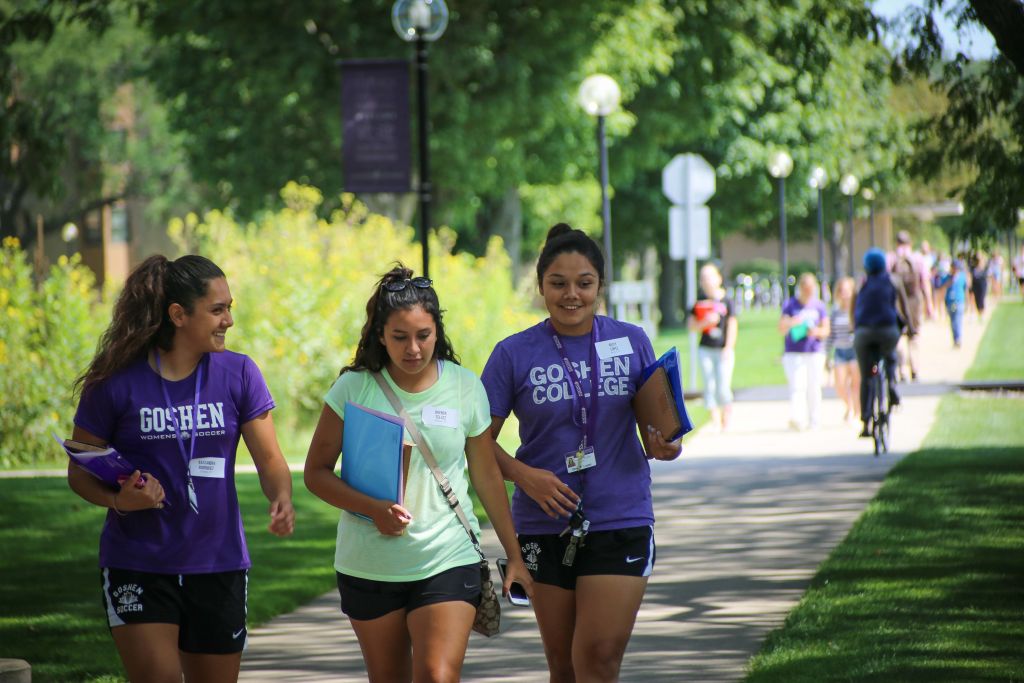 Welcome to Goshen College!
We are excited to help you successfully begin your GC career and to get you more connected with your future campus now through your first day of class. Orientation is designed for all new Goshen College students and consists of three required parts: Pre-Launch, My Flight Plan, and Launch.
1. Pre-Launch: 
Virtual
Advising & Registration  
Your Admissions Counselor will help coordinate an advising and registration appointment for you with our Registrar's Office. During your appointment, you will register for classes.
2. My Flight Plan: 
Online Orientation Course
You will be able to access this self-guided online orientation course when it best suits you this fall. There are required components that all new students will need to complete prior to arriving on campus for Launch.
This course will cover everything you need to know to be successful in preparing to start at Goshen College, from paying for college to available academic services to registering your vehicle on campus.
The course is now open. Go to moodle.goshen.edu and log in with your GC username and password. Look for the course titled Online Orientation – SP2122: My Flight Plan.  You'll receive a welcome email to your GC email when you've been added to the course.
3. Launch: 

Move-in, Check-in, and On-campus Orientation (Jan. 9-11)
Launch is an important part of your introduction and transition to Goshen College and you should plan to be on campus on Sunday, January 9 – Tuesday, January 11.
Check-in for new students is on Monday, January 10.
Move-in for new residential students is on Sunday, January 9.