Page 6 of 6
The Bulletin
Submit your news and photos related to births, deaths, marriages, job changes, achievements, etc. to alumni@goshen.edu for publication in the Bulletin. When sending in photos, please submit digitally in the highest resolution available. You can log on to the Alumni Directory to read more news about alumni, find contact information for them and submit your own updates.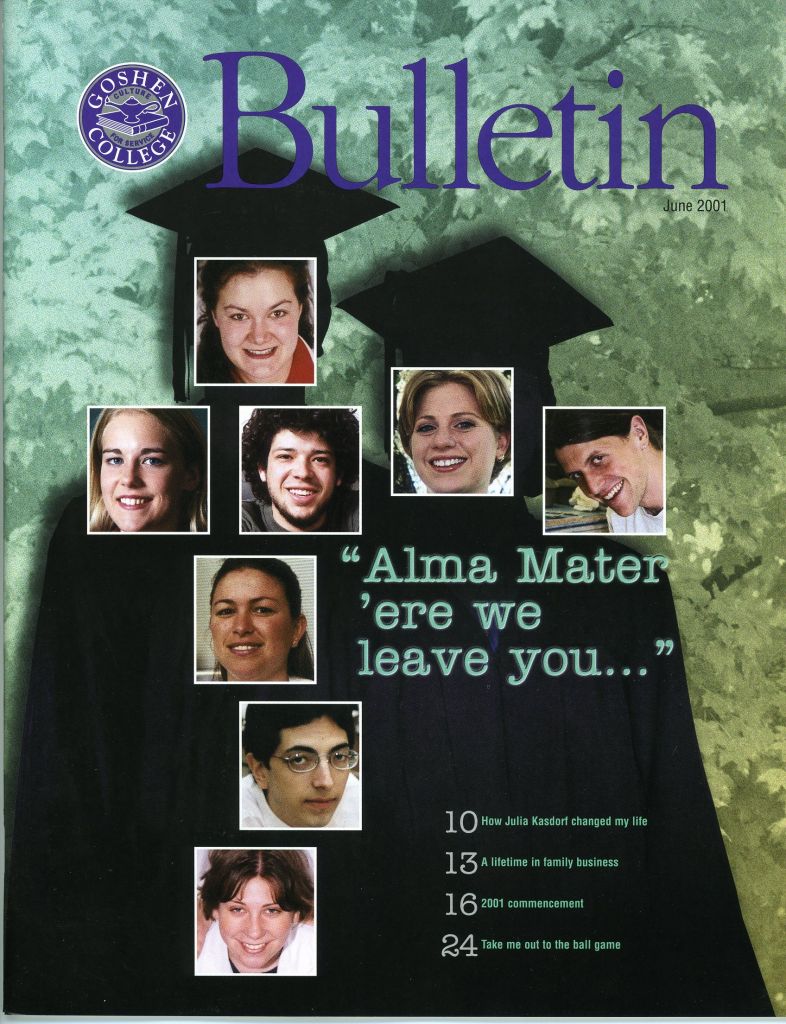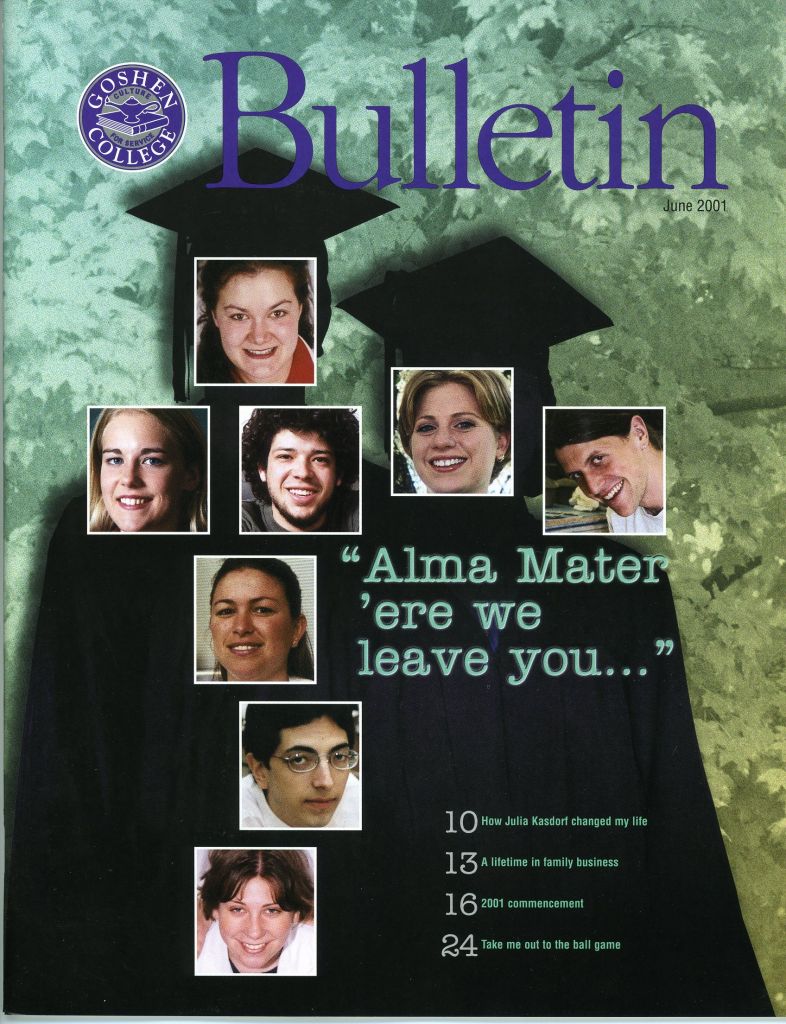 The Bulletin – June 2001
"Alma Mater 'ere we leave you" Articles About this issue The end is the beginning – "Find yourself… but, darling, don't drop!" Senior Profiles How Julia Kasdorf changed my life Mennonite by choice A lifetime in family business: What I've learned Allen H.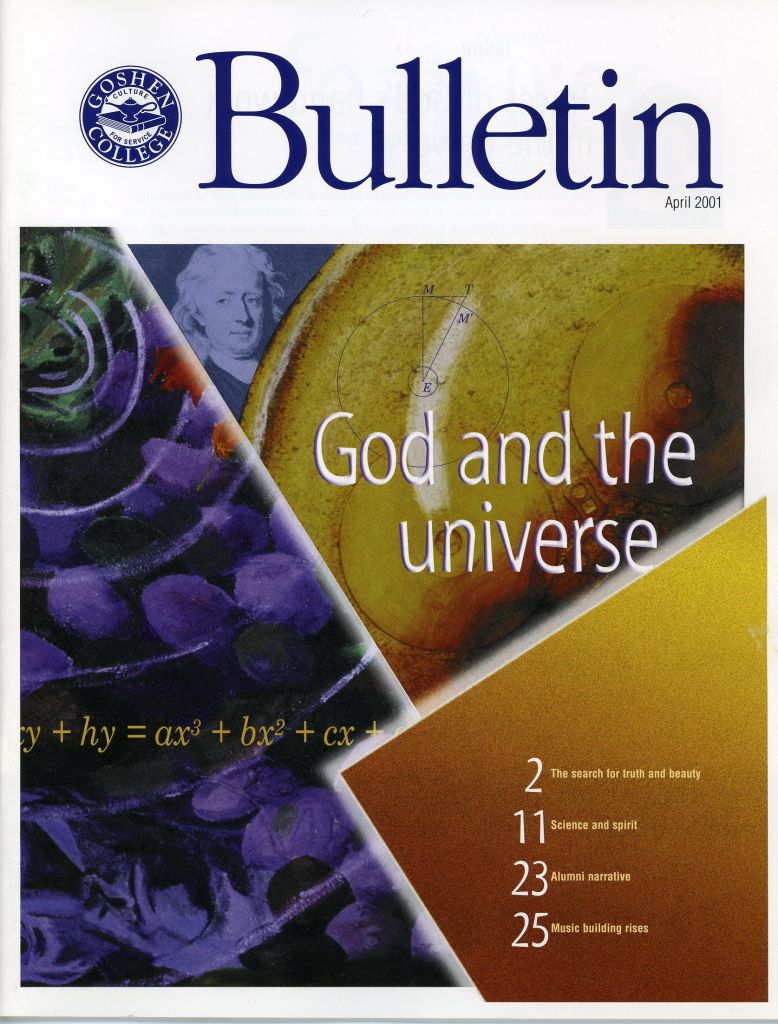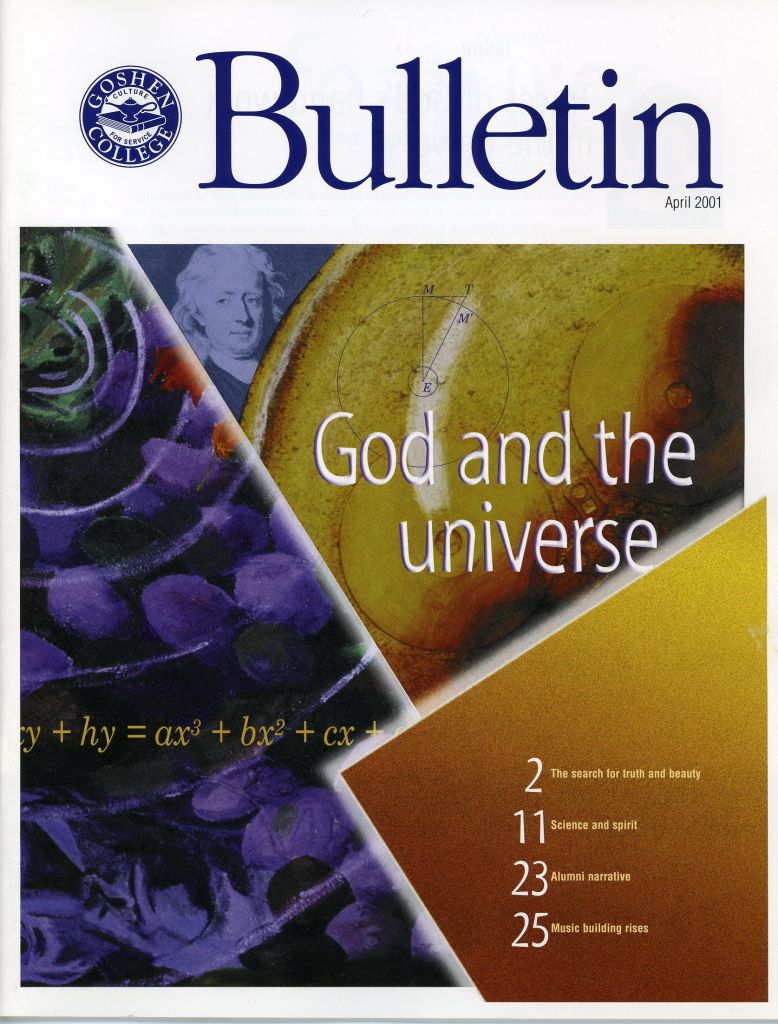 The Bulletin – April 2001
"God and the universe" Articles About this issue The end is the beginning Science and Simplicity Measurements of God – The search for truth and beauty Creating a community – General education guides discussion The best of times, the worst of times Science and spirit, hand in…