Growing nursing and public health in state-of-the-art learning spaces, as well as providing enhanced dining services and indoor and outdoor gathering spaces that serve the entire campus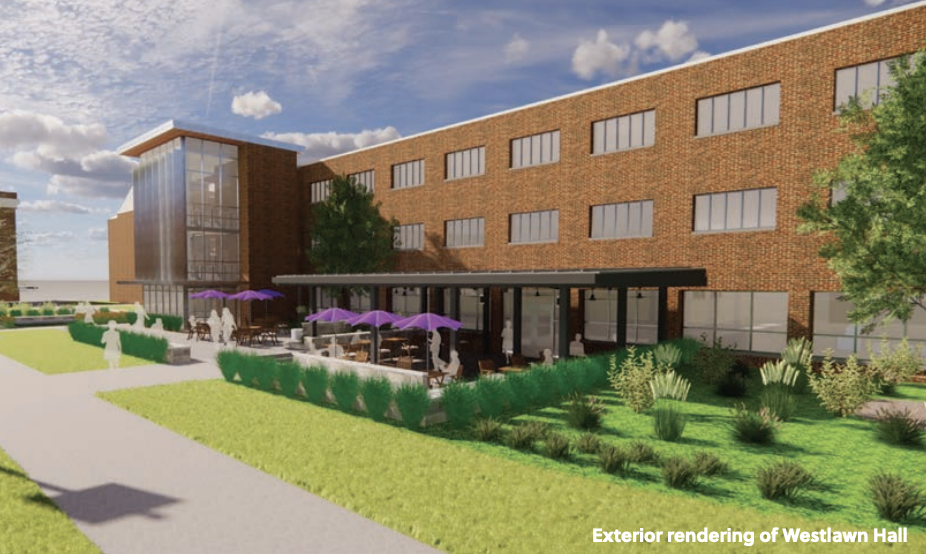 View updates: livestream, photos, videos
View project renderings and floor plans
Project overview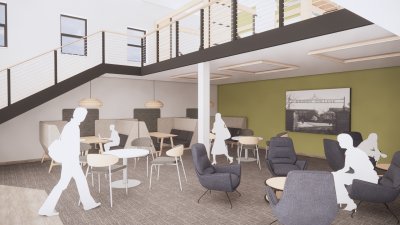 FIRST FLOOR: Enhanced dining services and gathering spaces to serve the entire campus
welcoming lobby with a stairwell and elevator, gender neutral individual bathrooms, lactation room
a whole new kitchen to provide enhanced dining experiences
student lounge and collaboration spaces
multi-purpose conference room and event space
expanded outdoor patio space for dining and events
SECOND AND THIRD FLOOR: Renovation will create a state-of-the-art nursing and public health education center
three inpatient simulation rooms
six exam rooms for use in high-fidelity simulation training
a large 10-bed skills lab
flexible classrooms
student lounges
study areas
office spaces
---
Why is this important?

Creating healthy communities is at the center of the college's mission, on and off campus. Every community in the region, state and nation is projecting an increased need for nurses. The critical shortage of healthcare professionals in the region preceded and was exacerbated by the health crisis of COVID-19. It threatens the health and economy of the region.
Goshen College's talented nursing and public health faculty lead a world-class program, but are presently in crowded spaces that limit the growth of these outstanding and high-demand programs. Goshen's acclaimed nursing program, which offered the first Bachelor of Science in Nursing degree in Indiana in 1950, now offers master's and doctoral programs as well. With newly renovated facilities, increased space and local partnerships, the college could double the number of nursing graduates, while also supporting a growing public health major.
"We are ranked among Indiana's best nursing programs and known for our educational excellence and focus on cultural diversity. Employers say they prefer Goshen College nursing graduates because they provide compassionate, culturally sensitive and high-quality care for patients."
Jewel Yoder '99, '20 (DNP), chair of the college's nursing department
View updates: livestream, photos, videos
View project renderings and floor plans
---
Project support
This $21 million project is possible thanks to generous ongoing support from many donors. In addition, we were awarded a $4 million grant from the U.S. Commerce Department's Economic Development Administration (EDA) and a $1 million grant from the Community Foundation of Elkhart County towards this project.
Thank you, Mennonite Disaster Service!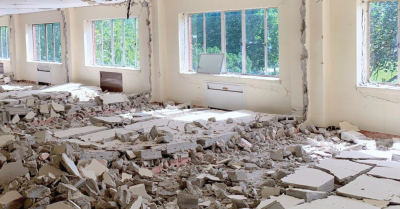 We are also very appreciative to Mennonite Disaster Service (MDS) and their many incredible volunteers, including alumnus Tim Short's project management leadership, who prepared Westlawn for this renovation by demolishing the existing interior of the second and third floors during 2022. This assistance was a significant aid in getting to this point and helping our dollars go further and faster on this important project to meet the growing demand for healthcare workers.
View updates: livestream, photos, videos