When you live and learn in a world-changing place, getting involved comes naturally. At Goshen, you can pour your passion into any interest imaginable, from music and theater to athletics and community service – and we have the clubs and activities to prove it.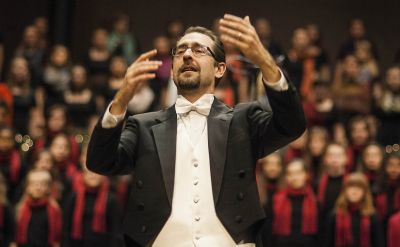 Music
You do not need to be a music major to join one of our eight musical ensembles on campus.
Voices-n-Harmony Gospel Choir
Parables, worship team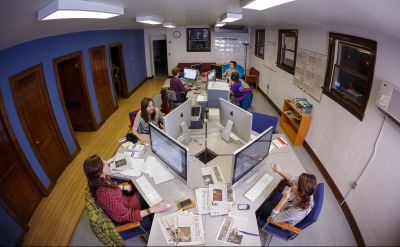 Literary/Communication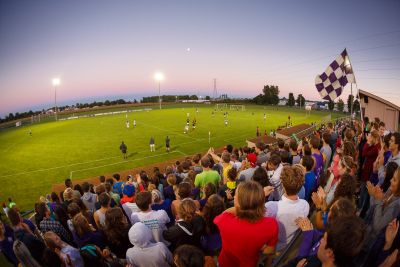 Around 35% of GC students participate as Maple Leafs in intercollegiate athletics.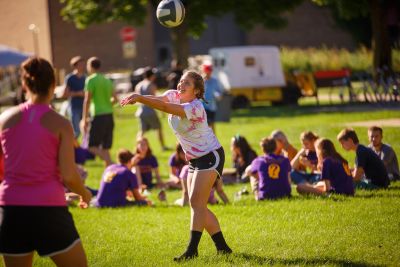 Over half of GC students participate in intramurals.
Outdoor co-ed soccer
Co-ed volleyball
Basketball
Indoor soccer
Sand volleyball
Ultimate Frisbee
Table tennis
Badminton
Kickball
Wiffle ball
Click to sign up for a team.

Student Clubs & Organizations
This list changes from year to year as students form clubs that they are passionate about. The clubs receive approval and funding from Student Senate.
Accounting and Business Club
Advocates (LGBTQ education and communication)
AGE – All for Gender Equity
Black Student Union (BSU)
Breaking Club (Break Dancing)
Campus Activities Council (CAC)
Coffee Club
Eco-PAX (environmental action club)
Fellowship of Christian Athletes
Film Society of Goshen College
GC Service Club
Goshen College Chapter of AAUW
Hymn Club
League of Legends Video Game Club
Monologues
PIN (Prevention Intervention Network)
The Politics of Interfaith Club
Rugby Club
Swing Dance Club
Ultimate Frisbee Club
Unity Club
Women in STEM (Science-Technology-Engineering-Math)
DOWNLOAD THE CLUB APPLICATION FORM HERE.