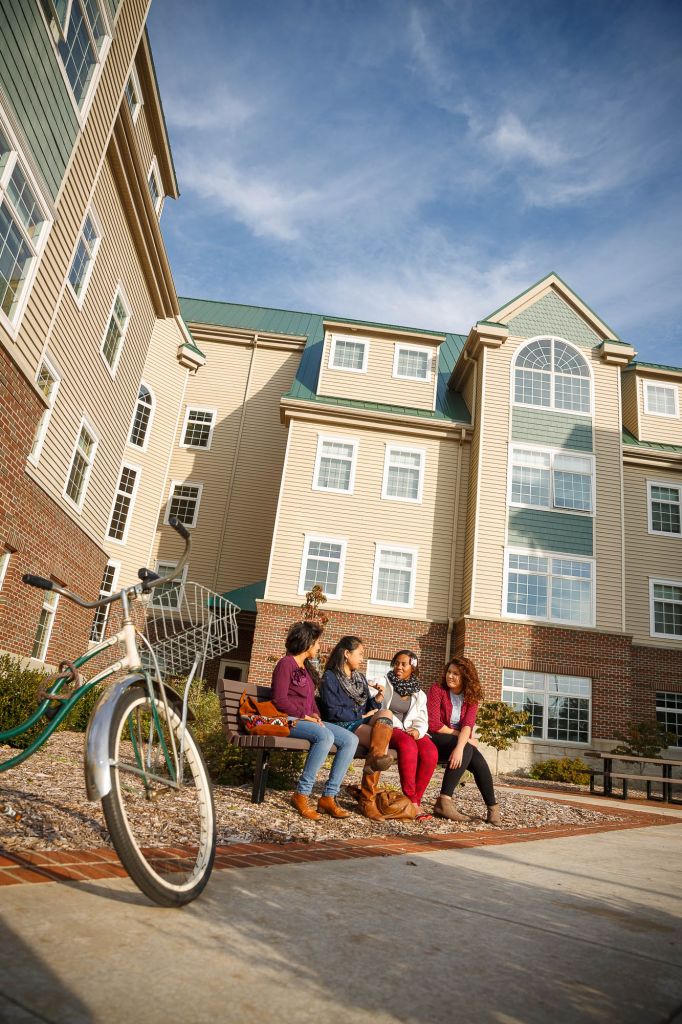 The Octavio Romero Student Apartments are available for junior and senior students and are configured with a kitchen, living area, 1-2 baths and 2-5 bedrooms.
The fourth floor features a loft area for additional lounge space. Apartments offer increased independence and flexibility within the proximity of campus.
Consideration for eco-friendly aspects in the project is evident in the low-emission construction materials (e.g. paints), selection of metal roofing material, design decisions to maximize natural lighting with low-energy windows, selection of carpet tiles that decrease installation waste and replacement costs. Each apartment is fully heated and air-conditioned using efficient water source heat pumps. The heat pumps are coupled to a central 95 percent efficient boiler for heating and high efficient heat exchanger for cooling, using well water. The entire system is supervised and controlled by a central computerized building management system.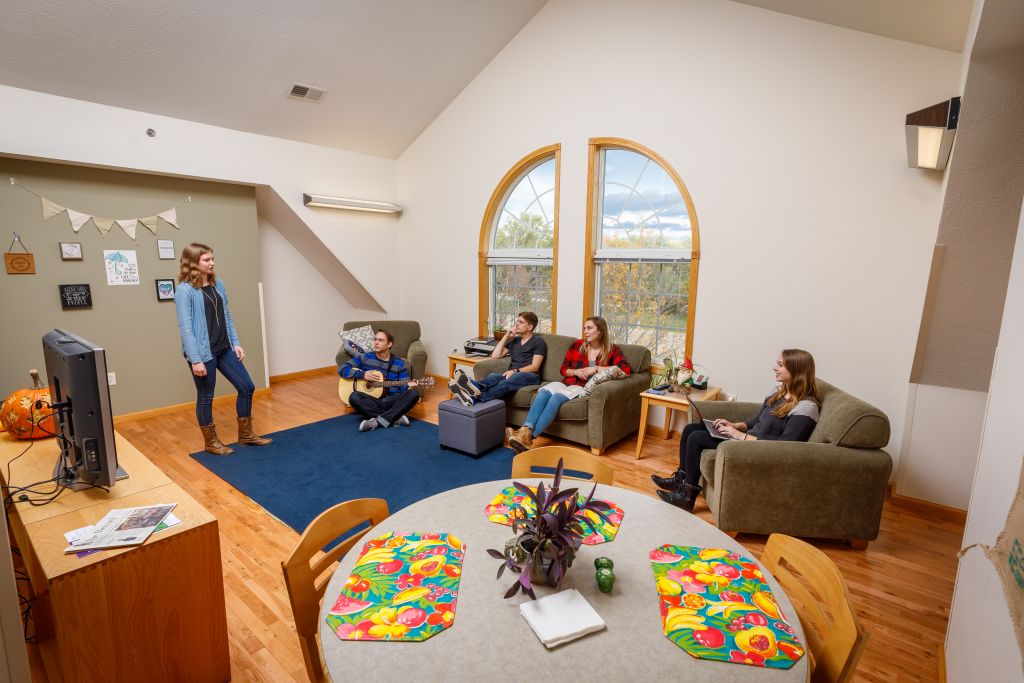 Goshen College is committed to encouraging students in intellectual, social, moral and spiritual growth. Students are invited to engage in a dynamic and life-giving community here and to mature as individuals through respectful relationships in the classroom, the local community, in the broader Christian church and among other cultures. All are expected to demonstrate sensitivity and concern for others' convictions, perspectives and struggles. Throughout the residence life programs we hope that students develop a sense of purpose living in community while seeking opportunities to contribute to campus life in meaningful ways.
Angled Corner Apartments Video Tour

Open Floor Plan Apartments Video Tour

4th Floor Loft Apartments Video Tour

View the Apartment Floor Plans: