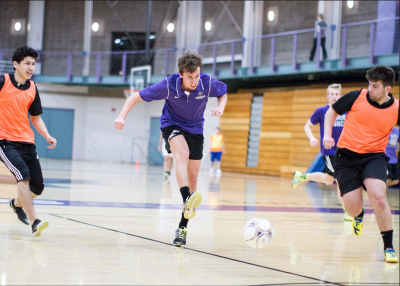 Interested in intramural sports? The GC Intramural Staff works to foster a competitive environment for a wide range of athletic abilities. Our mission is to provide organized sports leagues and tournaments that are both competitive and recreational.
Visit our GC Intramural Sports Facebook page for schedules and scores and keep up with the latest intramural news. We have a great mix of co-ed sports (Outdoor Soccer, Volleyball, Sand Volleyball, Kickball and Ultimate Frisbee) and single gender (Basketball, Indoor Soccer, 3-On-3 Basketball). Over half of the student body participates in intramural sports each year. Scroll down to sign up!
2019-2020
Student Staff: Lucas Sauder, Allison White, Caleb Gingerich, Ian Fox, Tristan Smucker, Aiden Friesen

STATS & STANDINGS:
Questions? Contact us.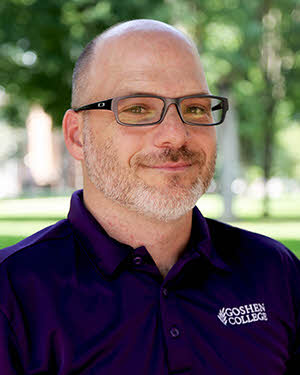 Sign Up For Your Favorite Sport
---
HI LINE GOLF OUTING
Saturday, September 21st (10:00am & 2:00pm Tee Times)
The deadline to register is Friday, September 20th

 

at 5:00 pm.
Players who register will play nine holes in their two-hour slot and this will also be a shotgun start. 
REGISTER YOUR TEAM OF FOUR GOLFERS BELOW. PLEASE INCLUDE NAME AND TIME SLOT YOU PLAN TO INTEND. (THE NUMBER OF GOLFERS WILL BE CAPPED AT 16) THE MORNING SLOT HAS ONE SLOT FOR ONE MORE TEAM. THE AFTERNOON SHIFT HAS THREE OPEN SELECTIONS.

---
ULTIMATE FRISBEE (COED) SEASON
Deadline to Register is September 16th at 8 AM
Season Begins September 19th
Players who register for ultimate frisbee will be drafted on a team of other players. Players will be notified by their captains a few days before your first match.

---
OUTDOOR SOCCER (COED) LEAGUE
Deadline to Register is September 17th at 12 Noon
Season Begins September 21st

---
INDOOR VOLLEYBALL SEASON (COED)
Season Begins October 2019
Download the League Rules

---
3-On-3 Gusmacker Style Basketball Tournament
(Men's and Women's Bracket)
Coming November 2019
Download the Tournament Rules


---
MEN'S & WOMEN'S
FULL-COURT BASKETBALL LEAGUE
Coming January 2020
Download the Rules


---
SAND VOLLEYBALL (COED)  SEASON
Season Begins May 2020
Download the League Rules