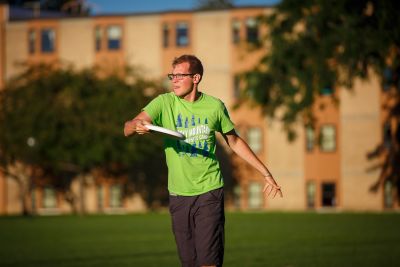 Interested in intramural sports? The GC Intramural Staff works to foster a competitive environment for a wide range of athletic abilities. Our mission is to provide organized sports leagues and tournaments that are both competitive and recreational.
Visit our GC Intramural Sports Facebook page for schedules and scores and keep up with the latest intramural news. We have a great mix of co-ed sports (Outdoor Soccer, Volleyball, Sand Volleyball, Kickball and Ultimate Frisbee) and single gender (Basketball, Indoor Soccer, 3-On-3 Basketball). Over half of the student body participates in intramurals each year. Scroll down to sign up!
2015-2016 Student Staff:
Seth Wesman, Tyra Carver, Angela McLean, Tyler Born, Clara Beck
Questions? Contact us.
---
Sign Up For Your Favorite Sport
Please register your team below by clicking the appropriate link. Deadlines to enter are stated for each sport.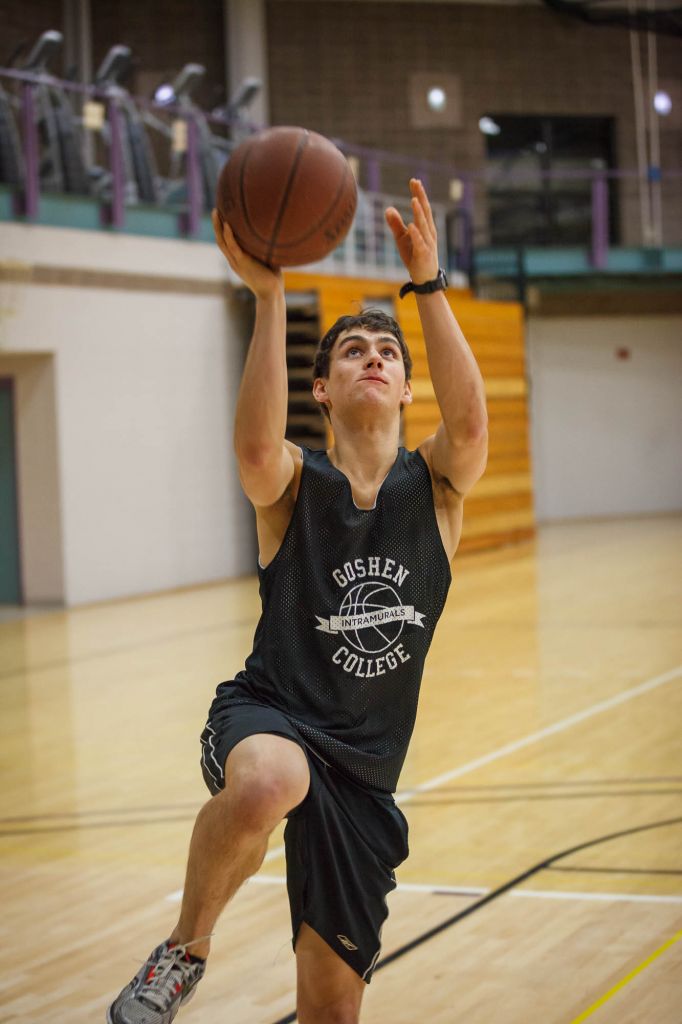 Ultimate Frisbee
SIGN-UP FOR LEAGUE PLAY  |  Rules
Deadline to Register is September 13th at 11:59PM |
This Form is for individuals to sign-up to be eligible for a draft prior to league play. We are trying something new this year for Ultimate where teams are not self-selected but instead signed-up individually and assigned a team later following a draft by the designated team captains.
Kickball Tournament
REGISTER YOUR TEAM  | Rules |  Deadline to Register is September 9th at 11:59PM
Outdoor Soccer
REGISTER YOUR TEAM  |  Rules  |  Deadline to Register is September 15th at 11:59PM
Volleyball
REGISTRATION IS CLOSED  |  Rules  |  Coming October 2015
Turkey Bowl Touch Football Tournament
REGISTRATION IS CLOSED  |  Rules  |  Coming November 2015
Men's & Women's Basketball
REGISTRATION IS CLOSED  |  Rules  |  Coming January 2016
Indoor Soccer
REGISTRATION CLOSED | Rules  | Coming April 2016
Wiffle Ball Tournament
REGISTRATION CLOSED  | Rules
Deadline to Enter was May 11 @ Noon
Sand Volleyball
REGISTRATION CLOSED |  Rules
Deadline to Register was April 23rd @ Noon
Dodgeball Tournament
REGISTRATION CLOSED  |  TBA
Badminton Tournament
REGISTRATION CLOSED  |  TBA
---