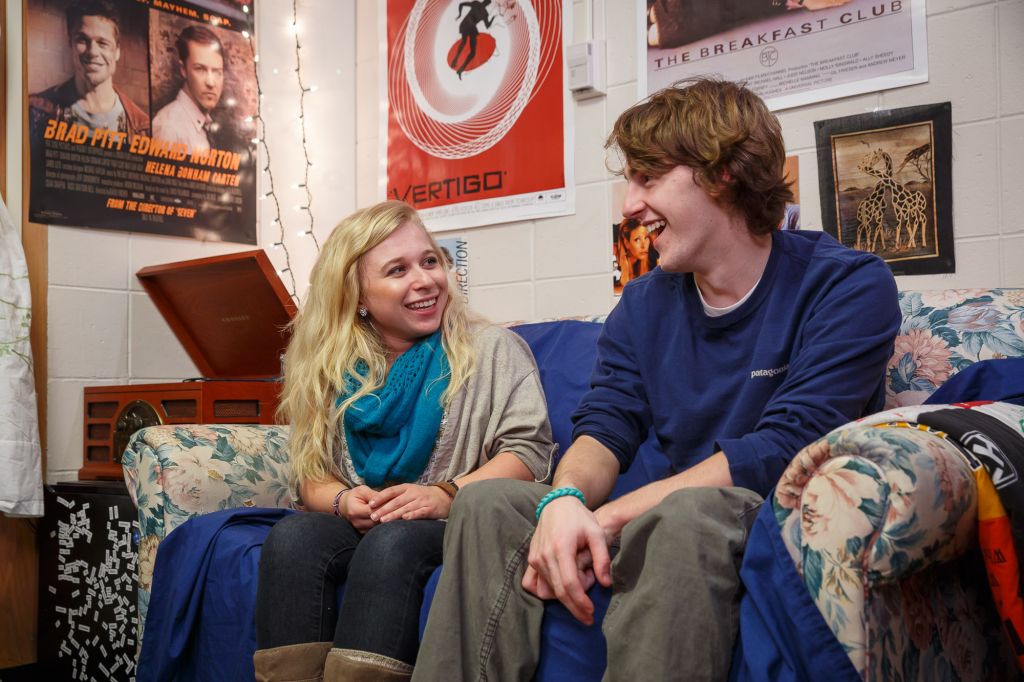 Kratz, Miller, Yoder and Kulp halls are available to single students of any classification who are younger than 25 years of age. Each hall is coed, with men and women on different floors. Students typically live in groups of 20-30 per floor. Leadership is provided by student resident assistants and professional live-in Residence Life directors. Check out these tips for equipping your dorm room.
Kratz and Miller Residence Halls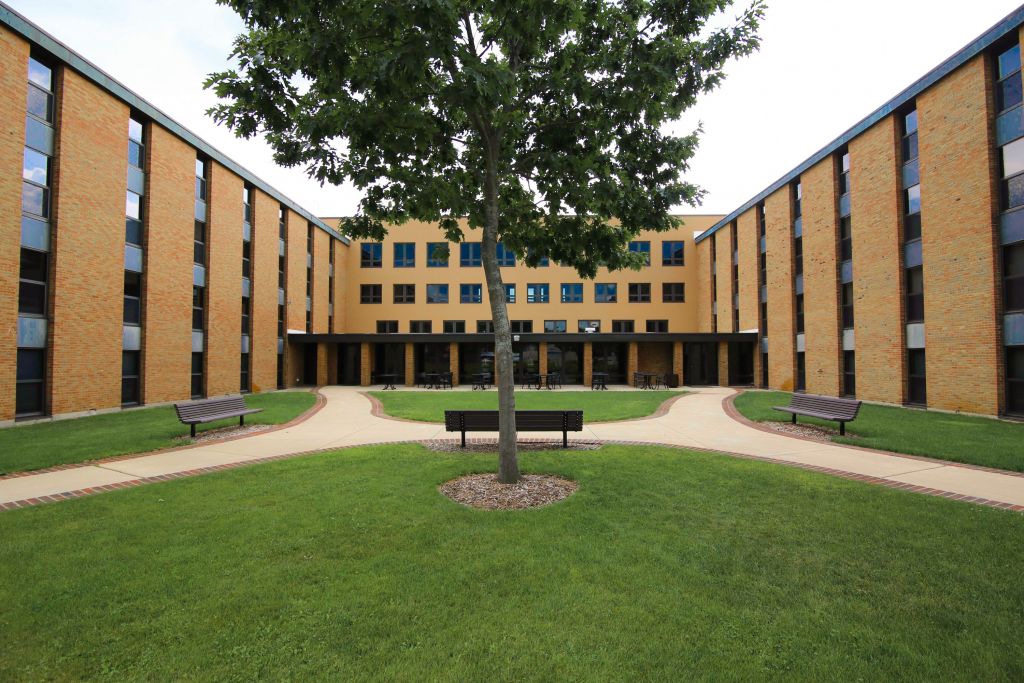 Rooms in Kratz and Miller Residence Halls overlook a pleasant courtyard where students can study or enjoy a latte from Java Junction, the student-run coffee shop. Furniture in Kratz and Miller is fully stackable, enabling residents to arrange their room in any number of crazy and creative ways.
Most rooms are double rooms, but there are a few singles, triples and quads. Men and women live on different floors. Double rooms average 17′ 6″ in length (includes closet space) and 10′ 9″ in width. The rooms are air conditioned. Laundry, kitchens, lounges and recreation facilities are located in the Kratz-Miller-Yoder Connector (built in 2004).
Kratz Hall was named in honor of Clayton Kratz, a Goshen College senior in the 1920s who disappeared while he was serving as a Mennonite relief worker in war-torn Russia.
Yoder Residence Hall


Yoder overlooks a recreation field where students spend the warmer months tossing Frisbees or playing soccer. Each of Yoder's spacious rooms has a large window and wide windowsill where residents can lounge and enjoy the beautiful sunsets. The largest residence hall on campus, Yoder Hall provides housing for 202 students, with men and women on different floors. Laundry, kitchens, lounges and recreation facilities are located in the Kratz-Miller-Yoder Connector. Double room dimensions average 15′ x 12′, and there are a number of pieces of built-in furniture for easy moving in. Yoder Hall is located closest to the Recreation-Fitness Center, just beyond the campus tennis courts and sand volleyball courts.
Kulp Hall – Junior/Senior floors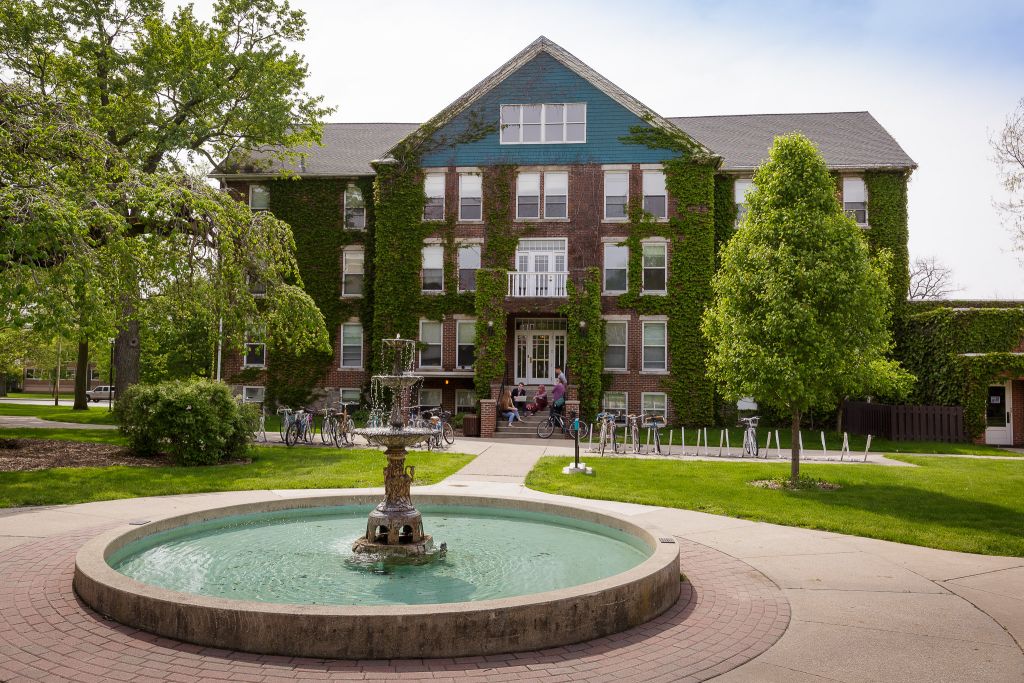 Kulp Hall was built in 1906 as a women's dormitory and dining hall. As the oldest residence hall on campus, it holds a special place in many students' memories of their college experience.
Today, Kulp is a coed facility with men and women on different floors and houses 68 students, in both single and double rooms. Kulp Hall provides housing for juniors and seniors. This facility is designed to offer increased independence with the convenience of a central on-campus location. To be eligible, students must have graduated from high school at least two years prior to the first day of classes. Students in Kulp have the easiest access to the campus dining hall, which is good news for those who don't want to face winter weather first thing in the morning. Kulp is a combination of old and new. While original woodwork, oaks floors and balconies retain the flavor of this historic building, lounges located on each floor include kitchen, electronic equipment and cozy furnishings. The windows have mini-blinds for privacy. New windows and a fire-safety sprinkler system make it modern by safety standards; plumbing and heating systems and bathrooms are also up-to-date. The laundry room is in the basement.
Floor Plans