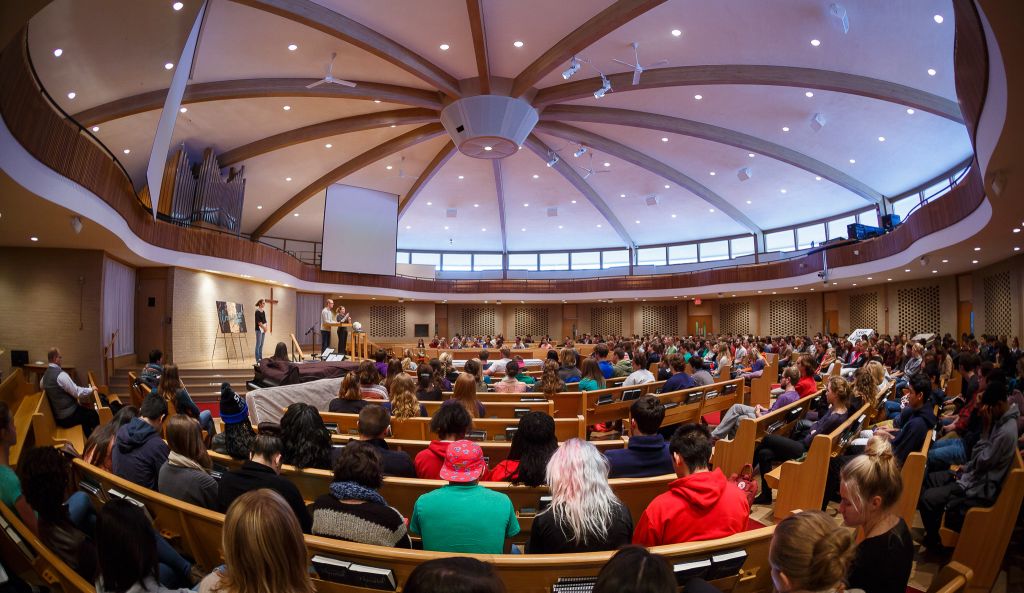 Chapel services and convocation programs gather the Goshen College campus community together for shared learning experiences and for spiritual formation, usually in the Church-Chapel sanctuary on Wednesdays at 10 a.m.
The purpose of chapel is to tend to the spiritual lives of students and staff. Chapels invite us to come together in worship, to reflect on our individual spiritual journeys, and to affirm our our community commitments. Chapels may include guest speakers, faculty faith stories, singing, student reflections, or meditations from the campus pastor.
Convocation provides whole-campus learning opportunities and conversation starters. In convocation, we support and celebrate each others' stories and accomplishments, and we think together about topics related to our institutional core values and commitments. Convocations may include faculty reflections, guest speakers, student speakers and groups, or other special events.