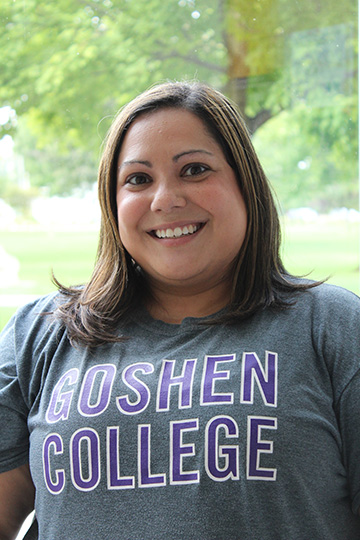 What did you like most about Goshen College and/or the Social Work Program and why?
What I liked most about Goshen College was the relationship that you are able to develop with fellow students as well the professors.  Professors made it a priority to help their students be successful in their classes and with a small cohort you were able to rely on your classmates to be a support system to help you through the program.
What was it like being an adult student in the degree completion track?
Personally, it was a challenge at times to balance out school, work, and being a single parent.  I was blessed to have a supportive family that was able to assist with childcare so that I could attend classes and complete homework assignments.  My daughter was able to watch me walk across the stage and receive my college diploma and she frequently talks about how she is going to attend Goshen College and get her degree now.
What are you doing now (since graduating)?
Since graduating, I have accepted a position as a Lead Teacher for Elkhart and St. Joseph Counties Head Start Consortium.  My position allows me to work closely with children and their families.  I am able to assist families with finding resources that they may need and I am able to help children grow academically as well as socially and emotionally.
What advice would you give a prospective social work student?
You are able to embark on a very exciting chapter in your life.  You are going not only going learn the skills that will help you in your future job, but you will learn about yourself as well.  The connections you make with the other students and faculty are ones that will impact your life in a positive way.