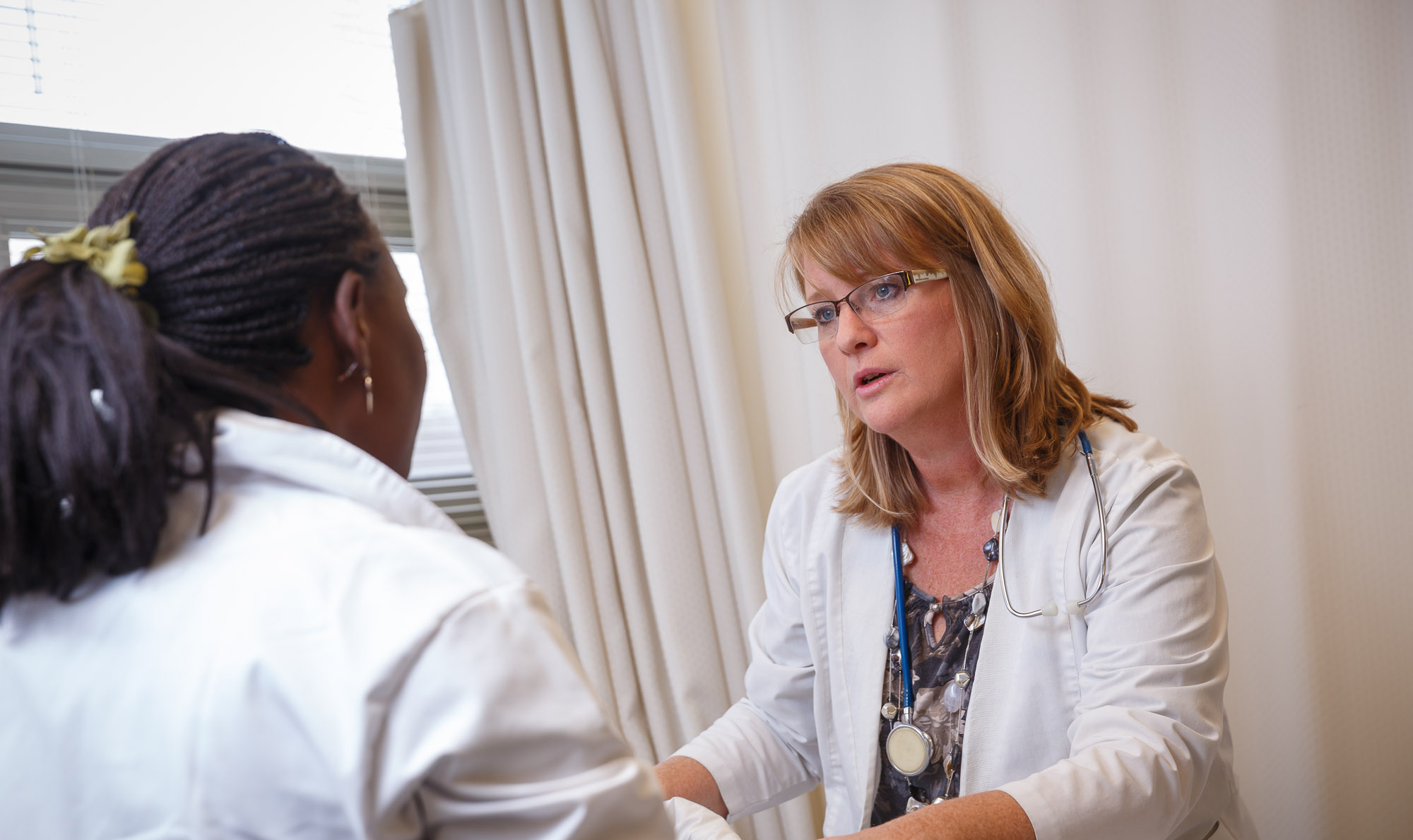 Adult Programs
Enrollment Requirements
R.N. to B.S.N.
It can be difficult to figure out whether you have all of the experience and coursework you need to begin an adult degree program. Maybe it has been a long time since you went to school, and you're just not sure. We're here to help you—contact us so we can walk you through the process and help you along the way.
To be admitted to the RN to BSN program, you need:
An associate's degree or diploma in nursing from a regionally accredited program.
Current licensure as an R.N.
Official transcripts from all colleges attended
Let us know if you want a full-time plan of study (done in one year) or a part-time plan of study (done in 22 months)
Graduation Requirements
Graduation from our program to receive a Bachelor of Science in Nursing requires:
Completion of a total of 120 credit hours accepted by Goshen College.  Learn more about earning credits on our Earning College Credit page.
Completion of the RN to BSN program of study (10 sequenced courses- see our plan of study).
A cumulative grade point average of 2.7 or above in the RN-BSN program.
Completion of CORE (general education) and supporting-course requirements (see below)- these credits are typically transferred in, as a part of your previous associate's degree.
CORE & Supporting Course Requirements
There are a few general education courses you need to complete before you graduate from Goshen College. These CORE requirements can be met by transfer credit from another institution, by CLEP or DANTE exam, or by courses taken at Goshen College. Whatever you decide, we can help you make sure to get these requirements completed for graduation.
| | |
| --- | --- |
| Course | Minimum Credits |
| English Composition | 3 |
| Anatomy & Physiology | 4 |
| Principles of Sociology OR Psychology | 3 |