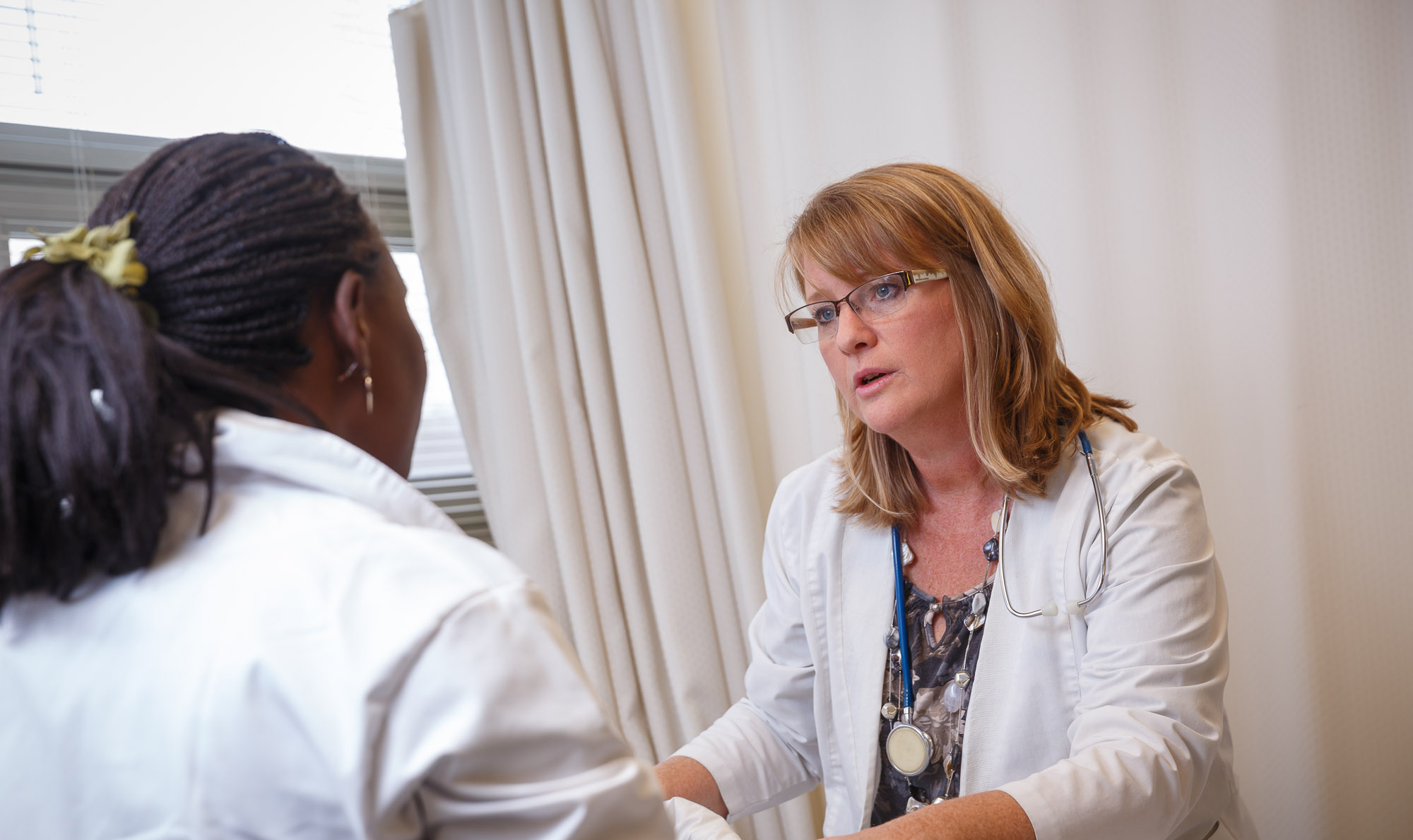 Adult Programs
Course Descriptions
RN to BSN
RN to BSN Course Descriptions
RN to BSN Completion Program
Nurs 331 Philosophy and Theories of Nursing (4 credits)
Bridge course that prepares adult learners for upper-level college study. The metaparadigm of nursing is utilized as the organizing framework for exploration of self and nursing. The evolution of nursing science, theory, research, and practice are studied. Caring is discussed as a central ethic of nursing practice.
Nurs 332 Holistic Client Assessment (4 credits)
Builds on prior learning, expanding history taking and physical assessment skills across the life span. Includes spiritual, cultural and family assessment.
NURS 280 Intro to Health Care Statistics  (4 credits)
This course is intended to introduce students to a conceptual understanding of statistical methods and research designs necessary for application in interpreting nursing research. Serves as a prerequiste to NURS 443: Nursing Research in the RN to BSN program.
Nurs 433 Nursing Research (4 credits)
Basic concepts of nursing research are examined. Focuses on critical analysis of published nursing research as a basis for using research in clinical practice.  Prerequisites:  nine credit hours of 300-level nursing courses.
Nurs 438 Community Health Nursing* (5 credits)
Applies a synthesis of nursing, social, and public health theories
to the assessment and care of aggregates in the community. Practice is collaborative, with a focus on promoting and protecting the health of populations. Community health planning for aggregates or populations is done using a variety of agencies and resources in the community. The public health delivery system is differentiated from the private health care delivery system in its emphasis on social justice.
Nurs 449 Leadership in Nursing* (5 credits)
Leadership and management principles are applied to clinical practice. Clinical practice component of course will be arranged with each student.
* Denotes courses with clinical component or practice-based project
---
Goshen CORE (general education) courses
CORE 210 Communication Skills for Professional Nurses (4 credits)
A course for adult students that responds to the challenges of professional communication expectations.   The focus is on critique and the development of individual written and oral communication skills for content, style, and effectiveness.   Access and management of information will also be addressed.
CORE 309 Leading and Serving in a Multicultural World (3 credits)
The modern workforce is rapidly becoming a mosaic of colors, languages, cultural traditions and values. This demographic reality poses an immense challenge for both workforce and leaders. The goal of this course is to better understand different cultural values and styles, to recognize one's own biases and assumptions and to value diversity.
PJCS 210 Transforming Conflict & Violence (3 credits)
Explores the potentially constructive nature of conflict, the destructive nature of violence and the relationship between the two. Examines various patterns of communication, conflict and violence and what is needed for transformation. Students will reflect on their own conflict styles, build their skills for peacemaking and examine their personal temptations for violence.
PJCS 437 Disparities in Health Care (4 credits)
This course identifies social justice as a core nursing value and a foundation of public health nursing. Health, illness and various health care issues for communities that have experienced discrimination and marginalization that results in reduced access to and disparities in health care.