Goshen College featured in 2021 Princeton Review Guide to Green Colleges
Goshen College is one of the nation's most environmentally responsible colleges, according to The Princeton Review.
The Princeton Review Guide to Green Colleges: 2021 Edition, released Oct. 20, 2020, features Goshen among the 416 colleges chosen based on a survey of administrators at 695 colleges in 2019-20 about their institutions' commitments to the environment and sustainability. The company's editors analyzed more than 25 survey data points in the process of choosing schools for the guide.
"The Sustainability Committee is pleased that Goshen College has again been listed in the Princeton Review Guide to Green Colleges," said Kevin Miller, outgoing sustainability coordinator. "Goshen College has a long history of commitment to environmental sustainability."
Current campus energy consumption has been reduced to levels not seen since the early 1990s, despite doubling building square footage since that time. A 924-panel solar array on the roof of the Rec-Fitness Center meets the energy needs of the campus' Church-Chapel building, and other campus green initiatives include smart LED lighting, geothermal energy use, returning lawn to native prairie land and purchasing 100 percent of electricity from renewable energy sources.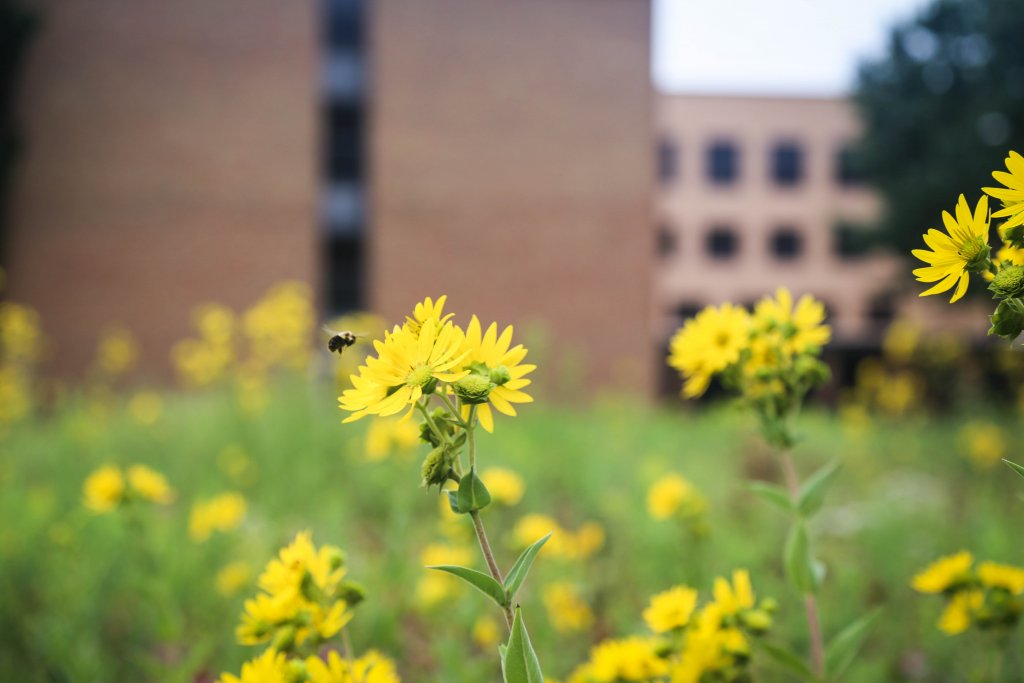 On the academics side, GC has added environmental majors in which students can now focus their studies in environmental and marine science, sustainability management, sustainability studies and sustainable food systems, as well as a master's degree in environmental education. Students are able to participate in semester-long, in-depth studies at our Merry Lea Environmental Learning Center through the Sustainability Leadership Semester and the Agroecology Summer Intensive, and can study marine biology in a three-week May term in the Florida Keys.
"We strongly recommend Goshen College to students who want to study and live at a green college," said Rob Franek, The Princeton Review's Editor-in-Chief. "Each and every one of the outstanding colleges in this edition of our guide offers both excellent academics and exemplary evidence of environmental commitment."
How Schools Were Chosen for the Guide
The Princeton Review chose the 416 colleges based on its survey of administrators at 695 colleges in 2019–20 concerning their institutions' sustainability-related policies, practices and programs. Survey topics ranged from academic offerings and campus initiatives to career preparation for "green" jobs. More than 25 survey data points were analyzed by The Princeton Review editors to tally Green Rating scores for the schools on a scale of 60 to 99. Colleges that earned a Green Rating of 80 or higher made it into the guide. Of the 416 schools in the 2021 edition, 393 are in the U.S., 22 are in Canada, and one is in Greece. The 416 schools are listed alphabetically in the guide and not ranked overall from 1 to 416. Colleges that earned a Green Rating of 99 made it onto The Princeton Review's earlier (August 2020) reported Green Honor Roll, as well as this guide. The Green Rating scores appear in the profiles of the schools in the guide on The Princeton Review website and in profiles of the schools in the 2021 editions of The Princeton Review books, The Best 386 Colleges (published August 2020) and The Complete Book of Colleges (published July 2020).
About The Princeton Review
The Princeton Review is a leading tutoring, test prep, and college admission services company. Every year, it helps millions of college- and graduate school–bound students achieve their education and career goals through online and in-person courses delivered by a network of more than 4,000 teachers and tutors, online resources, and its more than 150 print and digital books published by Penguin Random House. The company's Tutor.com brand is one of the largest online tutoring services in the U.S. It comprises a community of thousands of tutors who have delivered more than 19 million one-to-one tutoring sessions. The Princeton Review is headquartered in New York City. The Princeton Review is not affiliated with Princeton University. For more information, visit PrincetonReview.com and the company's Media Center.