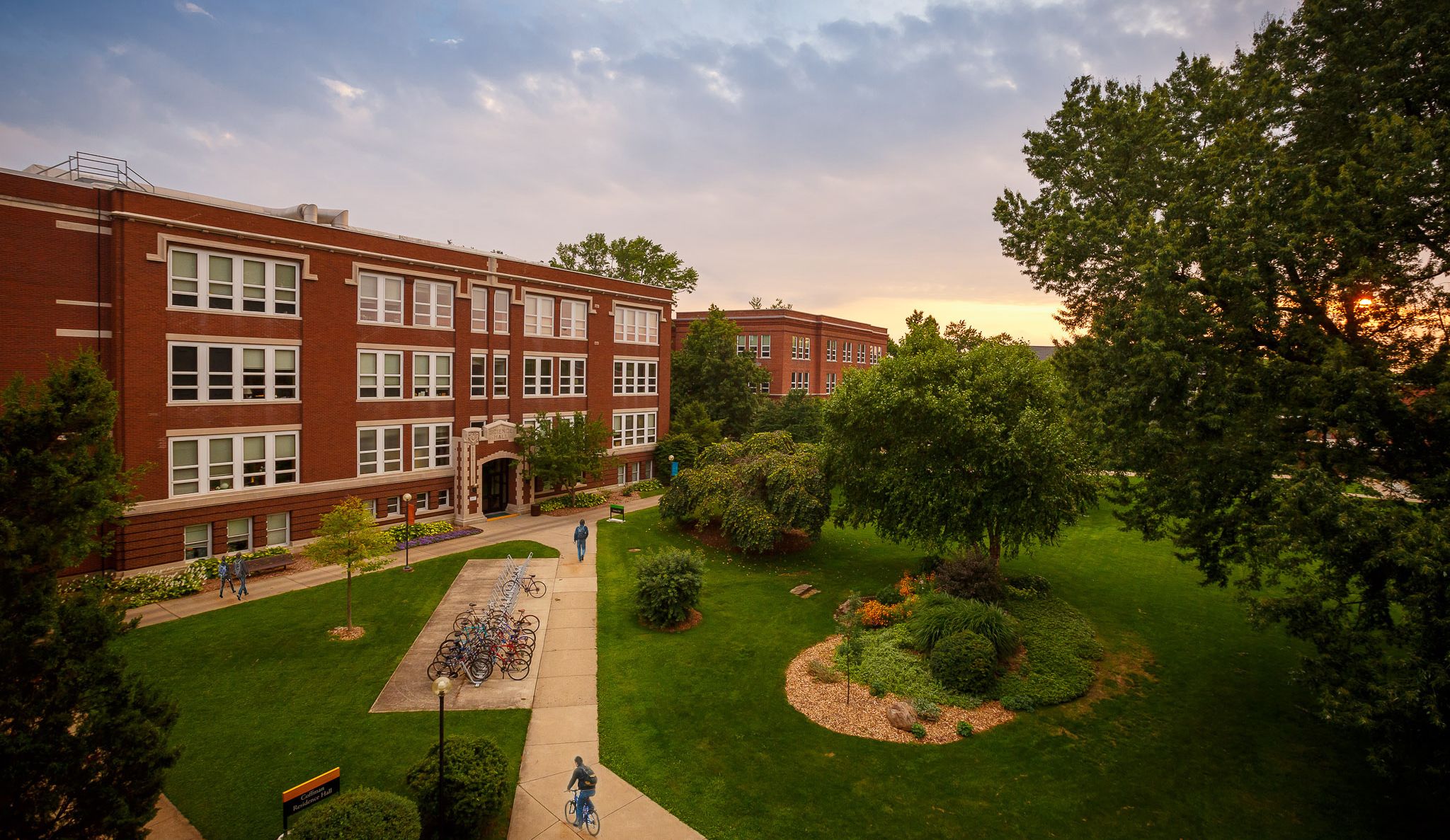 Academic Dean's Office
Goshen College Academics equips students with the intellectual skills, spiritual and ethical commitments, and global understanding that prepare them for lives of meaning and service in local and global communities.
With a commitment to the highest standards of intellectual integrity in a liberal arts context, Goshen College faculty create an inclusive, student-centered learning environment that nurtures curiosity and integrity, collaboration and community engagement, rigor and joy.
The Academic Dean's office provides the leadership, resources, and services to nurture faculty excellence in their field and in the classroom.
---
Academic Programs and Success
The Dean's office includes academic services provided by the registrar's office, learning resources through the Academic Success Center and Good Library, Career Networks, and the Director of orientation, retention, transition. These offices work collaboratively to provide integrated academic excellence through distinctive programs, local and global community partnerships, and student-centered practices for equitable success. In addition, the Director of the GC Core, Director of global engagement, Director of adult and graduate programs and Executive Director of the music center contribute to academic success.
Teaching and Curriculum
The VP for Academic Affairs and Academic Dean, Ann Vendrely, oversees the teaching faculty, the undergraduate and graduate programs offered on the Goshen campus; at the Merry Lea Environmental Learning Center in Wolf Lake, IN;  at the J.N. Roth Marine Biology Station in Layton, FL; and online.
Research and Professional Development
The Dean's office supports scholarship and professional growth for faculty through the Mininger Center, which provides professional development funds, research grants, a faculty mentoring program, and Teaching for Learning resources. The Dean's office facilitates student research through the Maple Scholars program and an annual Academic Symposium, which features excellence in student achievement across the disciplines.
Student Research and Achievement
Faculty Research and Grants
Academic Governance and Policy
The Academic Dean oversees academic governance through regular meetings of the Academic Affairs Committee, the Teaching Faculty Forum, Schools meetings (Professional School, Science and Nursing, and Humanities and Social Sciences), Faculty Affairs Committee, as well as regular standing committees for key academic areas.
---