What we call the Goshen Core (sometimes called "general education" at other schools) is the set of courses and requirements that applies to all traditional undergraduate students, no matter what major they choose. In our uniquely designed program, students learn how to think critically, communicate clearly and solve complex problems in a global context — skills they will need to craft tomorrow's solutions. With it, all full-time students receive an iPad to explore, learn and dream.
A bachelor's degree at Goshen consists of 120 credit hours; for most students, the Goshen Core curriculum is 38-40 credit hours.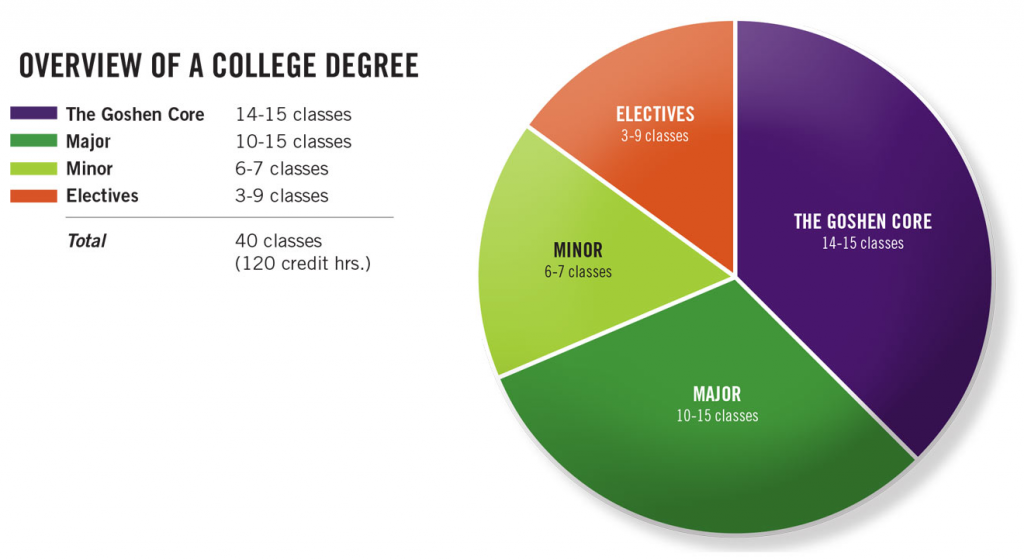 The Core curriculum includes three major components
At Goshen College, we aim to focus on international, intercultural, interdisciplinary and integrative teaching and learning that offers every student a life-orienting story embedded in Christ-centered core values: global citizenship, compassionate peacemaking, servant leadership and passionate learning. In order to express that through our curriculum, we developed a set of Student Learning Outcomes and then created a program with three main threads:
The First Year Experience Thread, which develops students' fundamental academic skills
The Intercultural Thread, which prepares students for the increasingly global world of the 21st century
The Perspectives Courses Thread, an interdisciplinary thread that helps students see how knowledge is created and revised in multiple areas of study
The Electronic Portfolio – which allows students to collect their work and then produce a "showcase" at the end of their first year and at the culmination of the Intercultural Thread.
Pre-requisites and other requirements – Students are required to attend and participate in weekly convocations and chapels — events that foster intellectual exploration and faith formation.  We also require that students demonstrate competency in Quantitative Literacy through a test, or by taking a course. In order to prepare for intercultural study, students must demonstrate proficiency in a foreign language equivalent to two semesters of college-level study.
The Goshen Core – the purple part of the pie chart below – includes the three threads shown here in primary colors as listed above. Click on the image below to expand it.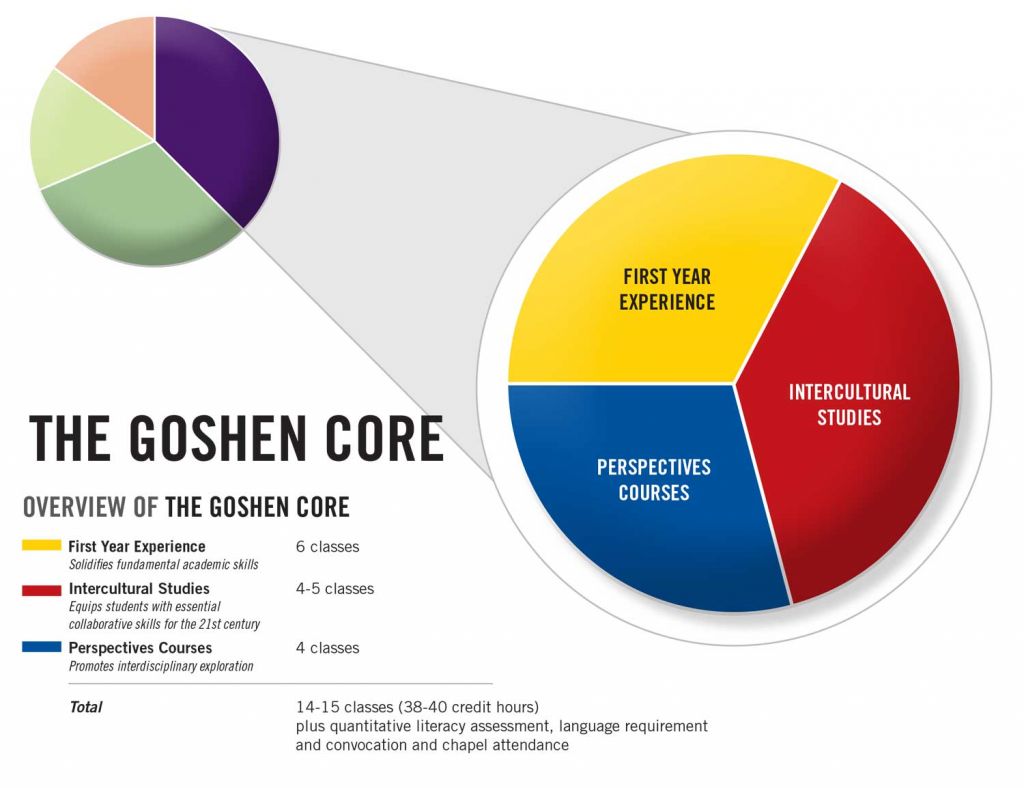 The most common sequence of a student's time at GC is represented in this chart below. Notice that the Perspectives courses can start at any time, but the First Year Experience needs to be completed in the first year (or at least by the end of the third semester). Click on the image below to expand it.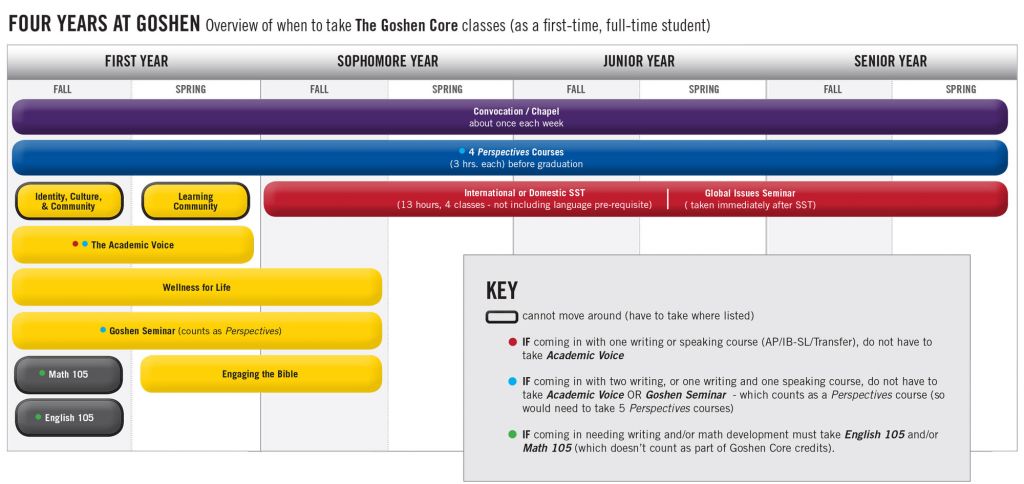 The full set of courses is represented by the graphic below. For a detailed explanation of the program, see the graphic at the bottom of this page. Click on the image below to expand it.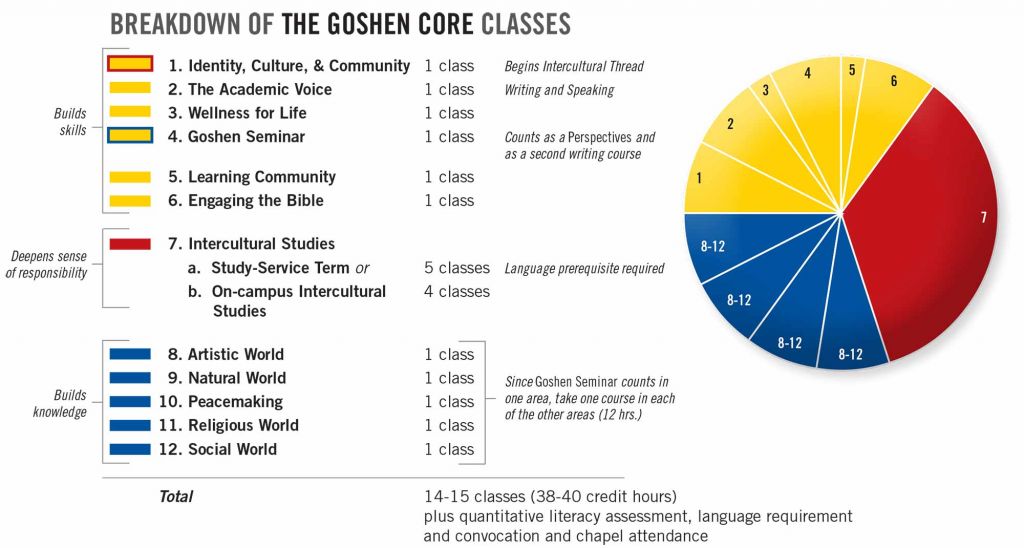 A more detailed explanation is represented here in this graphic. Click on it to expand it for easy reading.