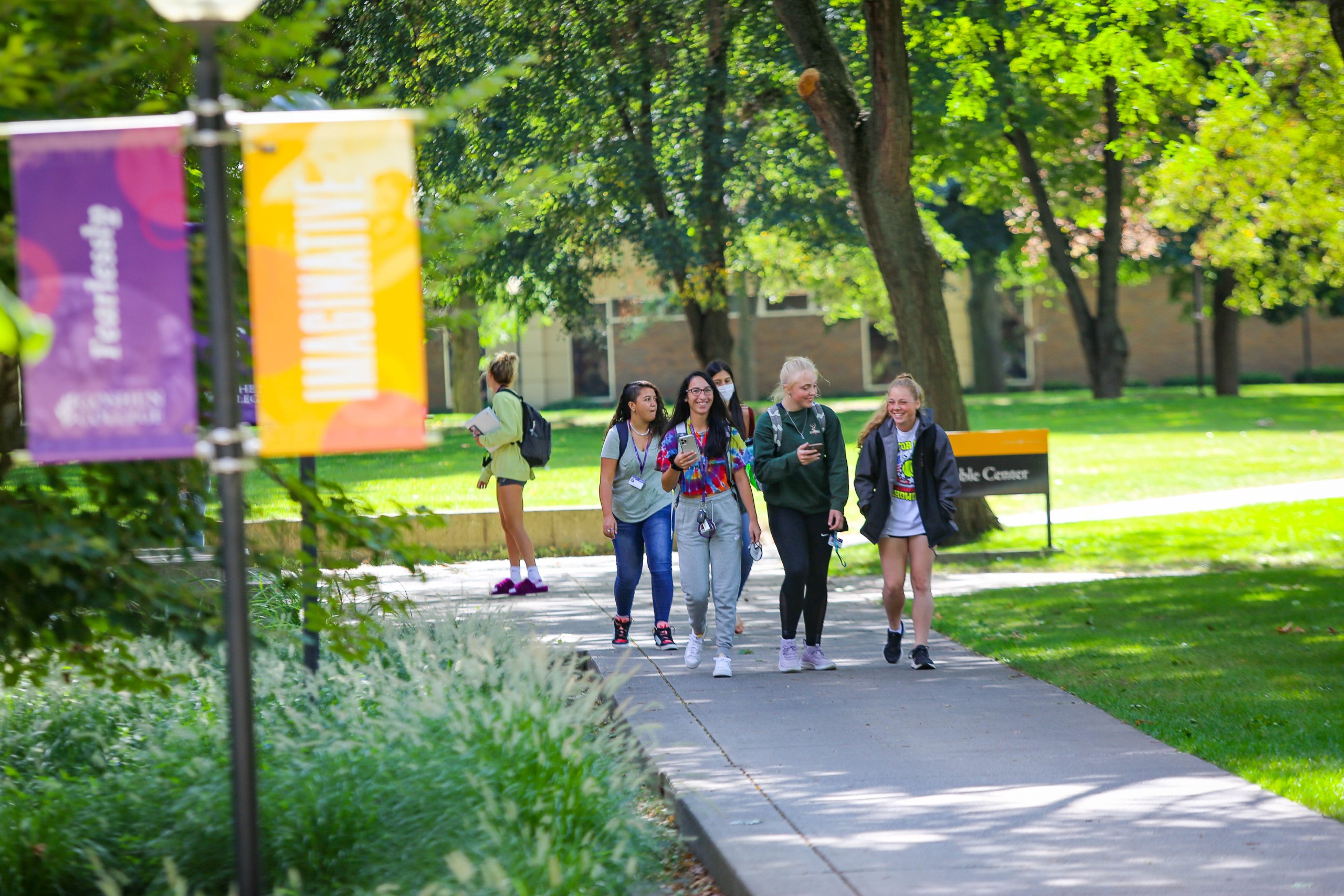 The Goshen Core
The Goshen Core: General Education for a Better World
The Core is the set of courses for all students, regardless of which major they choose. Our curriculum has elements that are common among colleges and universities. Students take foundational coursework to build skills like communication, quantitative reasoning and information literacy. All students take classes in a variety of disciplines — not just their major — to learn how various academic fields solve problems and examine the world.
THE GOSHEN CORE IS DISTINCTIVE IN A FEW SIGNIFICANT WAYS. Global education has a long history at Goshen College, making up about a third of our Core. Students choose to study locally or abroad, in a full semester or one course at a time. All students have an immersive, intercultural experience that will prepare them as global citizens to work for the common good. In keeping with our Anabaptist roots, we also require a course in Bible, religious studies and peacemaking. These classes help students build religious literacy, develop ethical reasoning skills, and see themselves as agents of justice and peace in the world.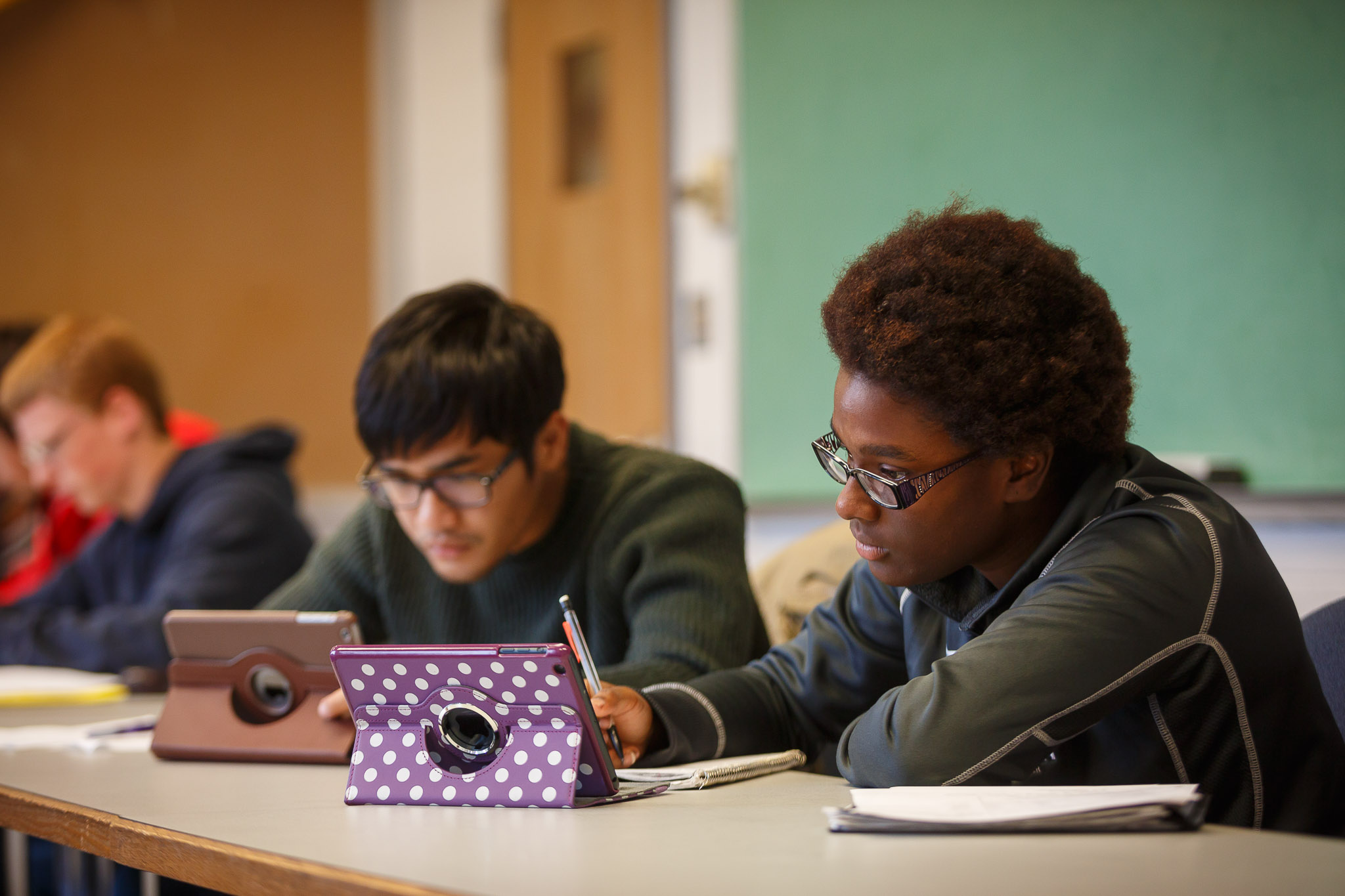 More About the Core
The Goshen College Core is divided into three categories of coursework:
Foundational Coursework is completed in the first three semesters to lay a strong foundation for students' studies at Goshen College.
Disciplinary Perspectives courses take a real-world problem or question and examine it through the lenses of the arts, natural sciences, religious studies, social sciences, and peacemaking.
Global Education connects students with communities from Chicago to Guatemala to Senegal and beyond and can be completed either as a series of courses or in one immersive semester.
This is an image of how we see these three threads working together to complement students' majors and minors. Core courses aren't just a checklist of requirements to "get out of the way." Rather, they enhance students' chosen majors and foster our graduates' ability to undertake creative, integrative work in the future.

(Click on the graphic to enlarge it.)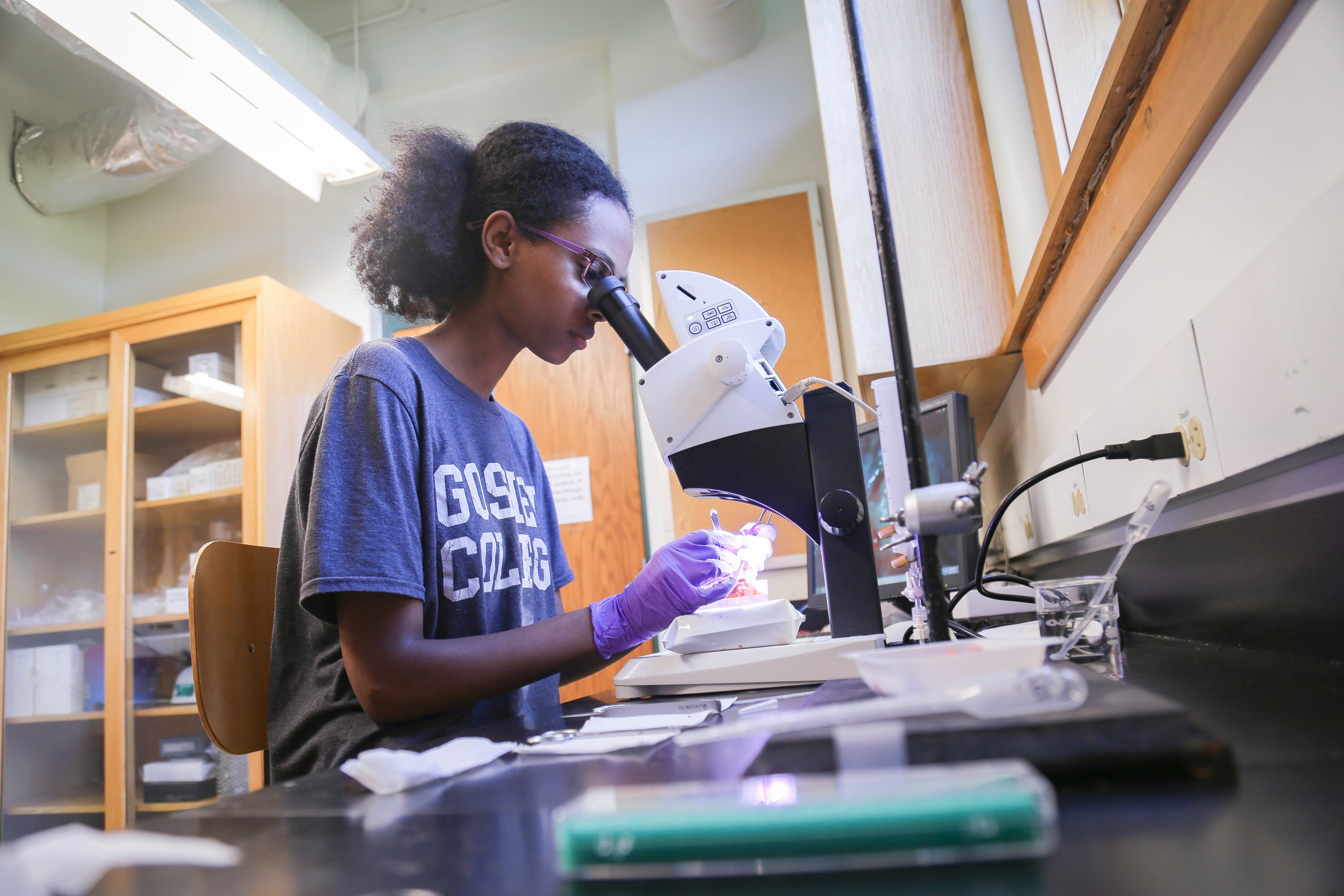 Complete list of Core courses
View the requirements and course options in the current catalog. Note that not all courses are offered every year.
Core Director