Institute for the Study of Global Anabaptism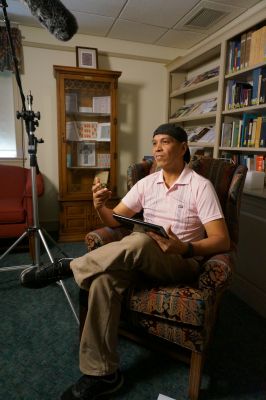 Today there are some 2.1 million Anabaptist-Mennonites in the world, representing 305 groups in 87 countries. From the perspective of five centuries of Anabaptist history, this is a phenomenal development that is transforming the character and future of the tradition.
Founded in 2011, the Institute for the Study of Global Anabaptism (ISGA) acts as a bridge between the received tradition and this larger global transformation by promoting connections among the various members of the global Anabaptist-Mennonite church. Read more about director John D. Roth's vision for "rhizomic" growth.
Anchored firmly in the resources of the Mennonite Historical Library and the long tradition of academic scholarship at Goshen College, the ISGA's initiatives foster academic research that is specifically oriented to global church life and practice. In particular, the ISGA seeks to help North American Mennonites better understand the nature of the global church and nurture a closer sense of fellowship among Anabaptist-Mennonites around the world.
The ISGA's main initiatives involve research, publication, and education about global Anabaptist history and theology. Several online projects include an archival platform called the Global Anabaptist Wiki, and GAMEO, the Global Anabaptist-Mennonite Encyclopedia On-line. The  Bearing Witness Stories Project, begun in 2012, is a collaborative and web-based endeavor to collect and share stories of costly discipleship from within the Anabaptist tradition.
In February 2017, the ISGA published Global Anabaptist Profile, a survey of the demographics, beliefs and practices of 24 Mennonite World Conference churches in 18 countries. The project was carried out in partnership with Mennonite World Conference.
You can read more about our work in current and past editions of our biennial Rhizome newsletter here, or subscribe to get future editions of the Rhizome by email here.
Contact us
Mennonite Historical Library | GAMEO | Anabaptist Wiki | Bearing Witness Stories Project