Here you will find important information and will be able to apply for Intentional Living Community housing for the 2020-2021 academic year. Each applicant must read all the information provided.  
For many years, Intentional Living Community housing (formerly known as Small Group Housing) has been a valuable part of the student life experience for Goshen College students. The report, "Experiment in Living" (1969-70), outlined a number of outcomes for students living together in the Intentional Living Community. ILC offered a setting to "foster closer and more caring relationships, to allow students to exercise more responsibility for their decisions…by taking seriously the implication of commitment to one another. Community standards and discipline would be developed in the context of the small group, calling for participation to 'confront the ultimate issues' of life together" (p. 1).
We value these goals today as much as when this program was initiated in the 1970s. Community life allows students who are willing to work hard a chance to live out the core values with intentionality and purpose. The ILC setting affords a unique opportunity for students to wrestle with developmental issues during the college years. By the time students are applying for ILC, most have gained the confidence that comes from increased independence and has invested in significant interpersonal relationships. Students are ready to contribute to the greater good of a group and to seek ways they can leave a legacy they can be proud of at Goshen College.
Because Intentional Living Community housing is a competitive process, selection criteria have been developed to determine which groups demonstrate the greatest chance of completing a year of community living as an educational and positive experience. The criteria identified below have been developed with student involvement and are grounded in over 30 years of offering ILC as a housing program at GC.
Intentional Living Community Housing Considerations
By the start of the fall semester, students who have completed 2 years since high school graduation are eligible to apply.
Each group should study "Expectations for Intentional Living Communities."
Selections are made on the basis of the group's application and capacity. Residence Life Coordinators will review each application and make assignments based on a designated scoring system that weighs the quality of the application, capacity, GPA, classification, standards compliance, community involvement, etc.
While there is not a male/female ratio requirement for coed ILC groups, applicants should consider the number of single and double rooms of their desired living space. (Example: Howell House has a number of bedrooms ranging in capacity 1-3).
Groups must maintain the minimum capacity to retain the housing unit. If a group falls below minimum capacity at any point during the academic year the group will either forfeit the house, lose their deposits, or be asked to recruit new members.
The deadline for finding a replacement for a group member for spring semester is December 1st.
The Director of Student Life Operations reserves the right to deny any or all applications for small group housing in order to maintain essentially full occupancy in campus student halls.
Contact the Student Life office if you have any questions concerning the Intentional Living Community Housing application.
Students not on campus during the ILC Housing Application process will still need to submit a housing deposit to be eligible for ILC.
Expectations for Intentional Living Communities
Group members uphold ILC visitation policy: 24-hour open house in public areas; 24-hour open house in all areas for group members; 12:00 noon – 12: 00-midnight open house for non-members in bedrooms, no overnights.
A contact person from the group will serve as a communication link between the ILC and the Residence Life Coordinator.
Individuals in Intentional Living Communities are responsible for regularly cleaning their own units. A Residence Life Coordinator will work with the group to ensure the cleanliness of the house.
Students are expected to keep yard, porches, etc., free of trash. Also, furniture designated for indoor use is prohibited for outdoor use.
Groups are encouraged to prepare and eat at least one meal together a week. Meal plans are still required for junior students.
Monies are available for programming activities. These activities must include the majority of house members and be pre-approved by the Residence Life Coordinator. Programs that encourage connections and strengthen friendships between the group and the broader campus will be more likely to receive funding.
---
 Application Requirements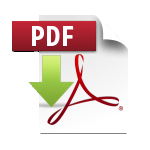 It is recommended that you download and print out this PDF to guide you through the application process.  Your group application is complete when your group completes the following steps:
Step 1: Submit a Room Deposit
Each member of your group must submit a $200 Room Deposit.  You can submit your deposit online at www.goshen.edu/services or in person at the cashier's desk in the basement of the Ad Building. This deposit is non-refundable after units have been assigned; this deposit will then be held as a damage deposit until after the end of the academic year. If the condition of the house is found to be acceptable after checkout, the damage deposit will be refunded to you at the conclusion of the academic year.
Step 2:  Prepare a 10-12 Minute Group Video that Addresses the Following:
Group History: Describe how your group was formed and a common theme or nickname for your Intentional Living Community.
Group Goals: Identify the group's goals for the next year together. The goals should also include an implementation plan for each goal. Group goals should reflect:
The intentionality of community life within GC's core values (e.g. how will you demonstrate your commitment to living in community?) What makes your group unique? How will you succeed in this experience?
Goals for decision-making and managing interpersonal conflict within the group; summarize your group's response to the Standards in the past and how your group would deal with potential violations next year.
A thoughtful contribution to the campus community (e.g. how will your ILC unit make the campus a better place?)
Efforts at developing purpose and identity as it relates to campus life (e.g. supporting each other academic or co-curricular goals, how will you encourage each other's personal growth, etc.)
Each group is responsible for cleaning the house together.  Be sure to include your group's action plan for cleaning (who cleans when and what).
Develop an identity, a theme, or motto for your group as an Intentional Living Community. What will the legacy of your household be?
Upload your group video to YouTube and share a link to the video via email to chadc@goshen.edu. You may choose to make your video public or private.
Step 3:  Complete the Online Application Data Form
Applications will be evaluated once all portions of the application have been submitted
Available ILC Spaces for 2020-2021
Howell House (9-12 Co-Ed or Single Gender)
Kenwood House (7-10 Co-ed or Single Gender)
East Hall (9-12 Co-ed or Single Gender)
Kulp South (6-8 Single Gender)
SA 201  (4-6 Co-Ed Only)
SA 202  (4-6 Co-Ed Only)
SA 301  (4-6 Co-Ed Only)
SA 302  (4-6 Co-Ed Only)
Visit the Intentional Living Communities page for more details and video tours for each available Small Group House.
Group Standards Statement – Please review and discuss the Community Standards together. Note: Once groups are awarded a house, they will be issued an ILC contract. Included in this contract will be a statement to be signed by each member indicating his or her acceptance of and commitment to the Community Standards.  In addition, please turn in the individual statements made by those in your group who are not on campus currently (on SST, BCA, transferring from another school, etc). Check with our office (AD14) to see if they have already been submitted.
Important Dates to Remember:
Applications will be accepted beginning February 19 – March 13th.
Housing Assignments will be announced to the designated ILC Contact by Friday, March 20th.
ILC Resources