Welcome Saint Joseph's College students!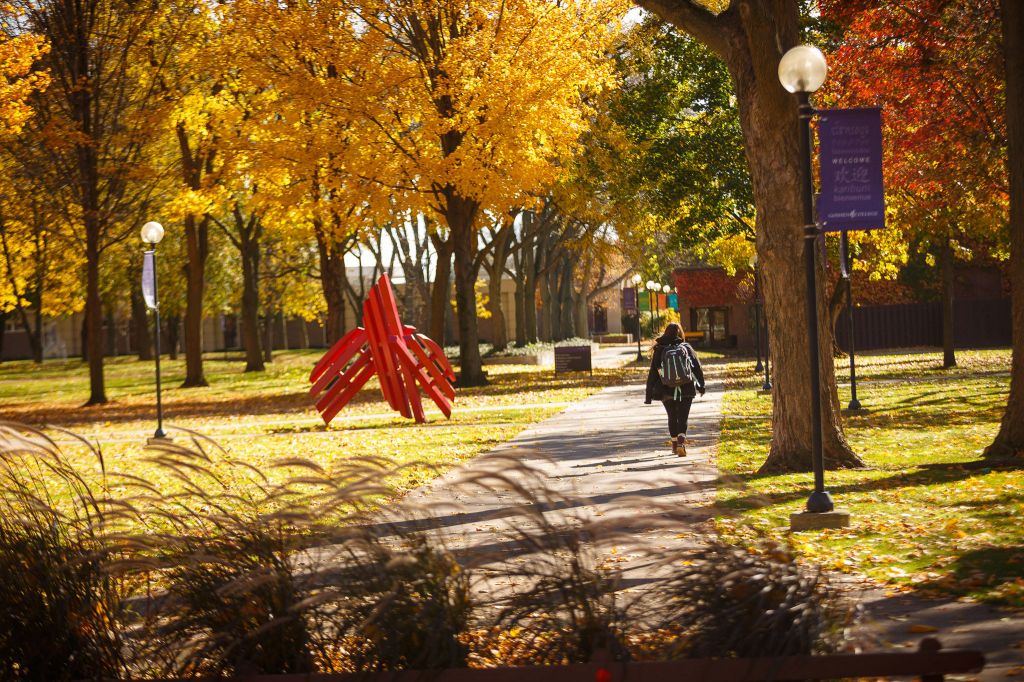 We want to offer our help in making sure that your transfer to Goshen College is as easy and seamless as possible during this difficult time, and are committed to providing as much support as possible so that every Saint Joseph's College (SJC) student can complete his or her college degree, with little disruption. We hope you will find Goshen College to be the right fit for your next steps.
Promises we make to you for 2017-18 transferring:
Pending final approval from the Higher Learning Commission, we will offer a "teach out" option that would allow you to receive a degree from SJC if you so desire and if you have earned 90 or more credit hours.
In addition to offering our special academic scholarships for transfer students, we will offer a $2,500 scholarship just for students transferring from SJC.
We are prepared to maximize the transferability of your credits and assist you in creating a plan of study to meet graduation requirements.
We will offer you preferential transfer status by waiving the application fee and offering rapid transcript evaluation.
Student-athletes: Our coaches are looking forward to meet with you to explore the opportunity to join one of our 16 athletics teams that compete in the NAIA Crossroads League. Learn more about our exciting athletics program at goleafs.net.
Why Goshen College?
With 800 undergraduate students, a student-to-faculty ratio of 10:1 and abundant research opportunities for undergraduates, you'll have the same one-to-one relationships with faculty that you have experienced at SJC.
Students from 26 countries and 31 states attend our vibrant, diverse campus in Goshen, Indiana (a town of 32,000 residents just two hours northeast of Rensselaer).
With 39 majors and 47 minors, we offer many of the same or similar programs of study, as well as a very complementary Core program.
Our Christ-centered core values of passionate learning, servant leadership, compassionate peacemaking and global citizenship will provide you with a similar campus culture, mission and learning community.
We offer a variety of on-campus housing options.
Learn more about us: Quick Facts  |  Rankings  |  Outcomes
Get more information
If you are interested in exploring Goshen College further, please contact Steph Swartzendruber Snyder, our transfer admissions counselor. She will offer personalized assistance in helping you during this uncertain and difficult time. She will also be attending the upcoming college fairs at SJC.
Apply now
Current SJC students who are interested in transferring their admission to Goshen College can complete the transfer application form to begin the process of transferring admission. Students can further expedite the process by providing unofficial copies of their most recent transcript and financial aid award letter from SJC.