Take the next steps to invest in your future
Prospective Students | International Students | Current Students
Adult & Continuing Studies Students | Graduate Students
To be eligible for achievement scholarships, be sure to apply to GC and each scholarship by Dec. 15, our priority application deadline.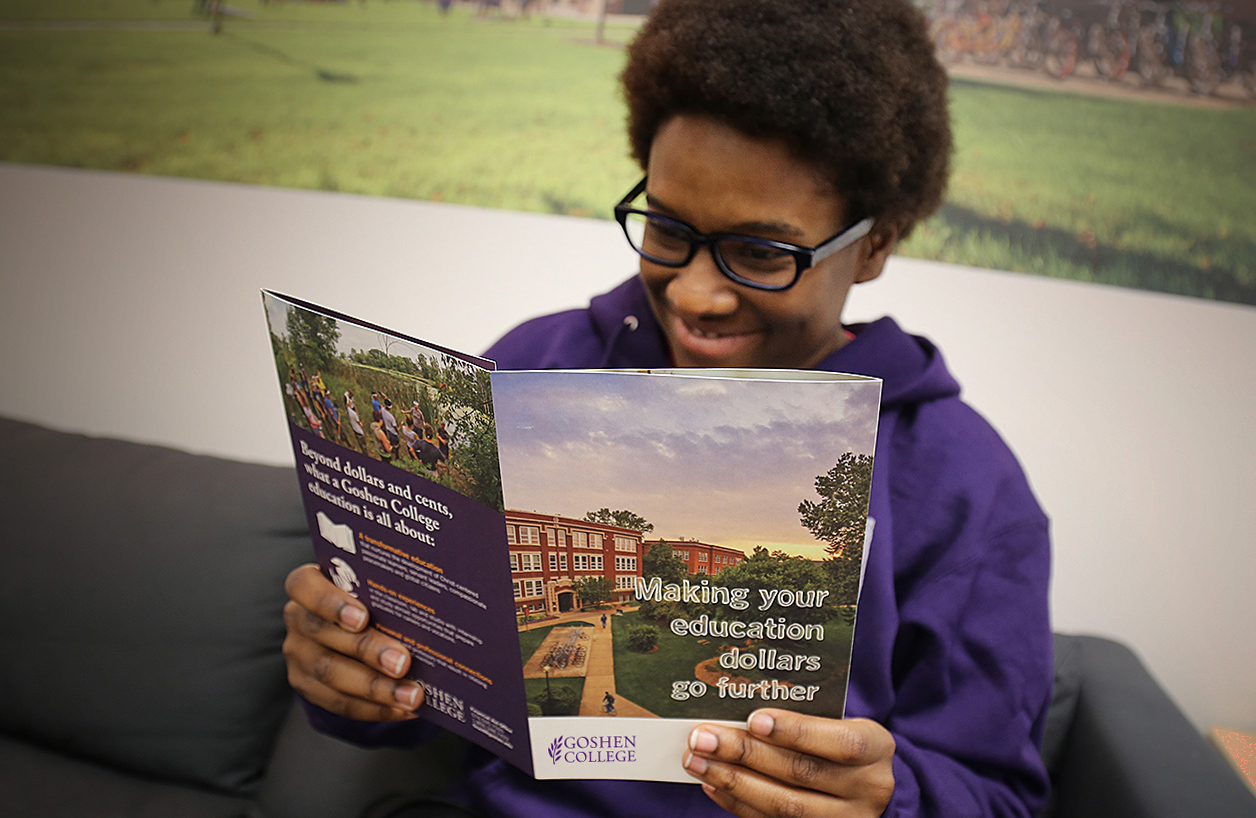 College is one of the best investments you can make for your future. It is also one of the biggest and most difficult decisions in your life, and is often confusing, especially as you compare college costs, scholarships and other financial aid. Learn how Goshen College can make your education dollars go further.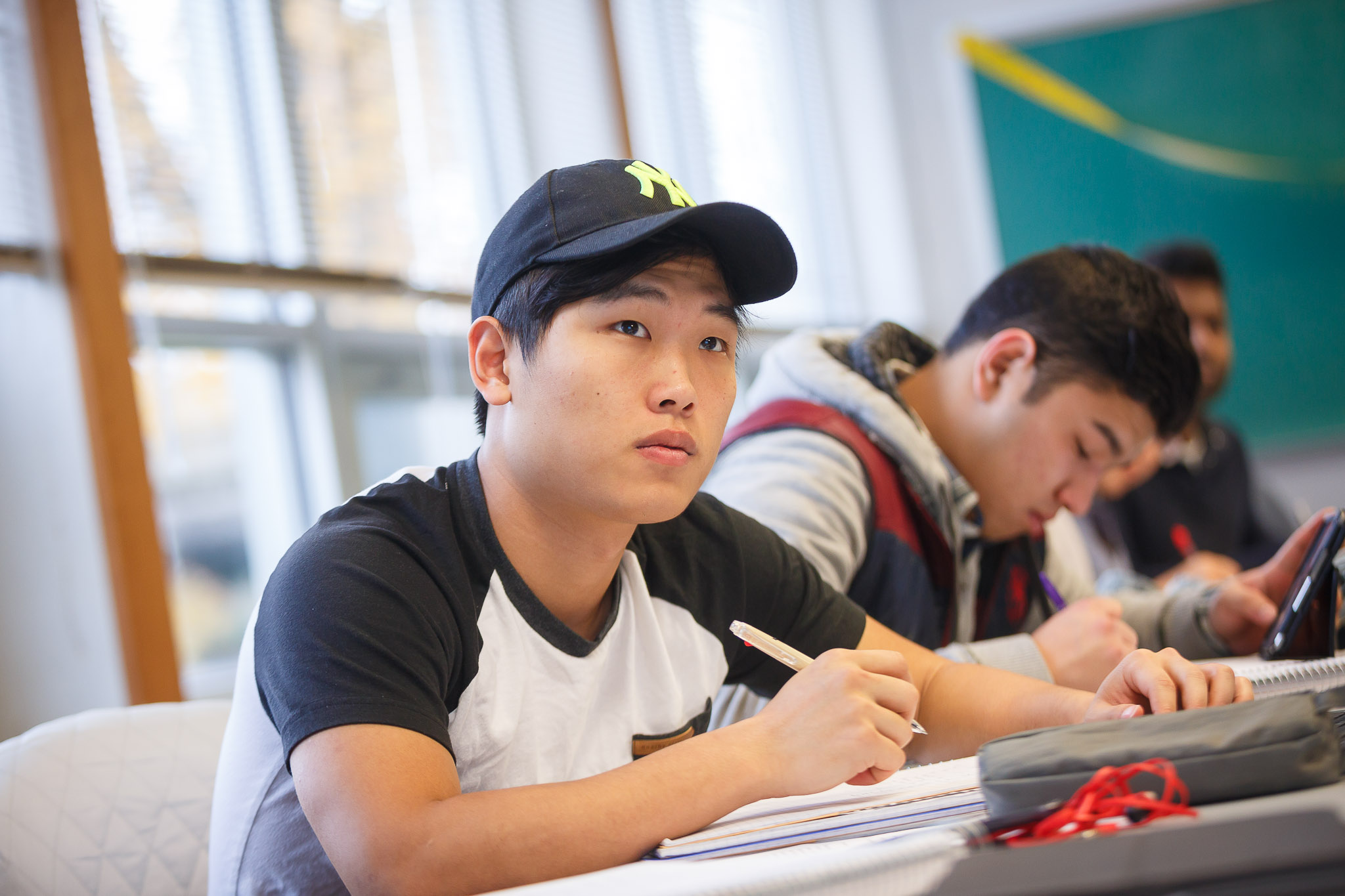 Calculate Your Net Price and Estimate Your Scholarships
The best way to calculate your individual financial aid award from Goshen College is to use our online Net Price Calculator (which will also estimate your academic scholarship). December 15 is our priority application deadline for achievement scholarships.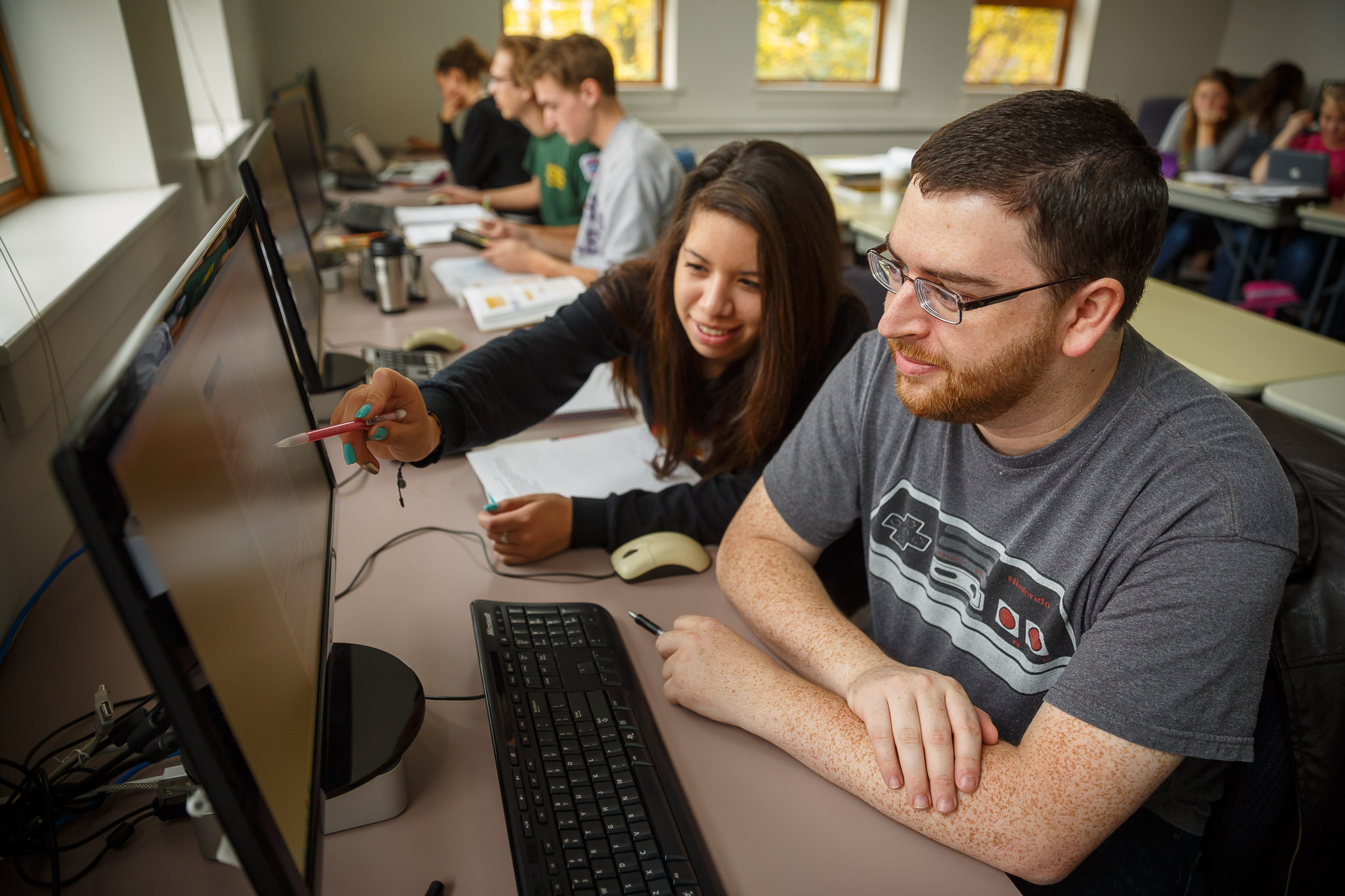 File the FAFSA to be considered for all the federal, state and institutional need-based aid for which you are eligible.
The Goshen College FAFSA code is 001799. Our priority deadline for completing the FAFSA is March 10.
Affordability
99%
of Goshen College students receive financial aid
$10.97
million was given by Goshen College to students last year
$19,470
is the average aid package, and it goes up every year.
Stay in the loop
Follow us on Facebook so you don't miss out on scholarship opportunities and the latest financial aid information.
---
Goshen's Office of Student Financial Aid adheres to a strict code of conduct. View our policy here (pdf).