The Bulletin – Fall/Winter 2020
The fall/winter 2020 issue of The Bulletin will arrive in mailboxes in late-November. Look for yours!
ABOUT THE COVER
"Where Everything Connects" (front cover) is at the center of our college's branding message launched this fall (go to page 18 to read more). For so many alumni this was a place where many of the connections that still matter in their lives — to people, to new ideas, to future vocations, to God — began or were deepened. With people and relationships at the core of "where everything connects" at Goshen, we wanted to introduce you to some of today's Faces of GC (back cover, photos by Elsie Koop Liechty '21). Because even in the midst of a pandemic, when masks and six feet of distance are required to keep safe, faces tell us so much about who we are. We hope this is an issue that celebrates all of that, including through the design update of this magazine (while keeping much of what we know you love). We are proudly Goshen and hope you will help us share your pride in this place "where the leafy maple grows" AND "where everything connects."
---
FROM THE PRESIDENT
Connecting passionate and purposeful learning in a year of challenge
By Rebecca J. Stoltzfus '83, president
---
FEATURES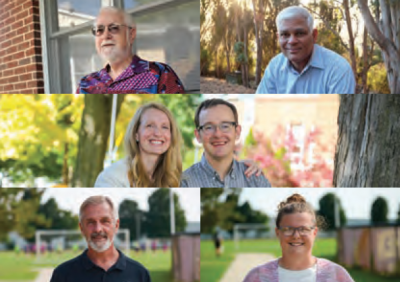 2020 alumni awards
By Mackenzie Miller '21
Read the stories of six alumni honored this year for their lives and commitments to the college's core values: Franklin Baer '72, Shashi Buluswar '90, Paul '08 and Rebecca Shetler Fast '08, Krysten Parson '02 and Todd Woodworth '78.
---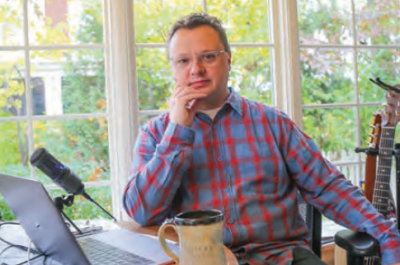 When voices come together: Connecting through music
An interview by Jodi H. Beyeler '00, '19
Bradley Kauffman '96, the general editor for a new collection of music and worship resources, shares why bringing voices together is intoxicating and transformative.
---
A wellspring of empathy: Connecting justice for the marginalized
Meet five alumni who are compassionately rethinking criminal justice and restorative justice to serve people on the margins of society.
• Allen Bohnert '98
• Lydette Assefa '09
• Sammy Rosario '13
• Clarissa Gaff '00
• Clinton Stroble '19: Connecting justice with relationship building
---
Just a hymn and a train in the Ukraine: Connecting with my heritage
By Olivia Krall '23
Olivia Krall '23 connects with her Mennonite heritage during a trip to the Ukraine.
---
LASTING TIES
R.I.P High Park, 1955-2020
By Joe Springer '80