If your application is submitted by:
Discount Rate
Application Review & Decision Date
November 15
$500
November 25
January 5
$500
January 15
March 5
N/A
March 15
April 15

Final Application Deadline

N/A
After March 15th we will be reviewing applications on a rolling basis.
Here is a checklist of items that must be submitted to apply to the Master of Arts in Environmental Education program.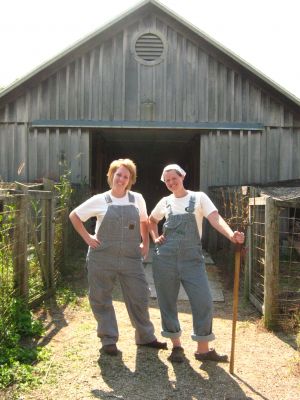 Cover letter
Online Application form

Application deadline is March 30.
Please note that GRE scores are no longer required.
Contact us for a visit or phone call.

Resume: include your academic and employment history
Official copies of your college/university transcripts
TOEFL scores (International students only)
Three letters of reference in sealed and signed envelopes or references may send pdf or word document directly to Graduate Programs office (adult@goshen.edu)
Personal written statement:
Enclose a two-four page typed essay illustrating your motivation for pursuing a Master of Arts in Environmental Education. Include responses to the following areas:

What qualities do you have that would make you an effective environmental educator?
Why do you believe it is important to teach children to be good stewards of human and natural communities?
Prerequisites: Although applicants for this interdisciplinary program may come from a diverse variety of backgrounds and educational fields (from biology to art therapy), all applicants are encouraged to have at least one college level course in the bio-physical sciences.
Please send your application materials to:
OR
Goshen College
Graduate Programs
1700 South Main St.
Goshen, IN 46526
To request a paper application, contact our graduate office: (574-535-7458)