Student Research Projects
A core component of the Masters of Environment Education program at Merry Lea is an 11-month research project. Here is a listing of past student projects:
Graduate Projects from 2017/ 2018
Kinderforest at Merry Lea Environmental Learning Center: the Teacher and Environmental Educator Experience in Year One
 Joey Hughes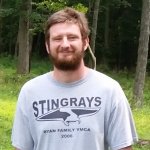 The purpose of this study is to evaluate the experiences held by educators from Merry Lea and the Wolf Lake Elementary kindergarten classes throughout the 2017-2018 Kinderforest program. This qualitative research will analyze data from interviews with the educators, as well as observational notes taken from each Kinderforest program day. The results of this study will help to evaluate Merry Lea's role and improve future Kinderforest programs. This study will also act as an educational outreach tool to encourage the participation of other kindergarten groups in the surrounding area.
Kinderforest at Merry Lea Environmental Learning Center: the Experience and Lessons Learned for 30 Children in a Forest-based Educational Program
 Natalie Roberts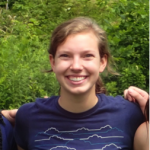 This study accompanies the pilot year of a partnership between Merry Lea and nearby Wolf Lake Elementary School in which Wolf Lake kindergarten students visit Merry Lea throughout the school year for ten full-day experiences in the forest. The purpose of this study is to gain a better understanding of the students' experience throughout the Kinderforest program. It is exploratory in nature, with the goal of illuminating the benefits and challenges for the students in the program and informing program improvements in the coming years.
Initiating a Network of Concerned Community Members Around Land Management Practices in the Elkhart River Watershed
Travis Silveus
Responsible land use within a watershed is of utmost importance as it directly impacts water quality for our downstream neighbors. Awareness of how connected communities are around the river can inspire better care of the land. In creating this network, institutions such as churches within the watershed can inform the public's view of land management and build relationships to other community members through a shared sense of place.  As restoration projects take place throughout the communities of Elkhart, Goshen and Ligonier, new ties will form, marginalized groups will become engaged and care for the river will increase.
Wild Foods of Michiana
Carina Zehr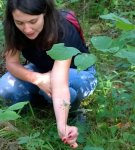 This project takes a look at how the edible flora and fauna of the Michiana region are utilized, how this knowledge is obtained and how it is passed on to others. This was done through observation and interviews. Observations of the learning process associated with hunting and foraging are written in the form of personal narrative. Interviews of educators of such skills are used to take a look at how these skills are taught and how they fit within the frame of environmental education.
Graduate Projects from 2016/ 2017
Do Teachers Attribute Increased Environmental Education Lessons in their K-12 Classes as a Result of a Pre-service Environmental Education Field Course at Merry Lea
Ken Bauer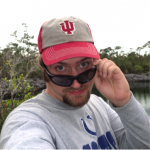 I investigated the long-term effects of the Goshen College BIOL-340 Field Experiences in Environmental Education course, a preservice teacher course primarily completed by elementary education majors. BIOL-340 is a three-week experiential course that is taught at Merry Lea Environmental Learning Center. Informal semi-structured interviews were conducted by phone to determine how alumni attributed aspects of their teaching style to their experiences in the course. Their responses were compared to graduates of other programs with different course structures described. This study found that BIOL-340 participants appear to have much higher and longer-lasting self-efficacy in teaching environmental education than those in the literature. However, though most participants reported that they would like to teach more environmental education in their classrooms, this study uncovered barriers stated by multiple participants.
Applying Project-Based and Student-Choice Learning to Deliver an After-School Gardening Program
Kaitlyn Bradley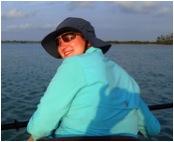 This project was an on-site action-research project addressing how project-based and student-choice learning are used to focus educational experiences in an after-school program while creating a garden with students enrolled in The House, an after-school program located in Ligonier, Indiana. This literature review defines the differences between formal and informal education, successful ways of working with and engaging middle school students and then discuss learning styles including project-based and free-choice learning.
Measuring Effects of Inquiry-Based Professional Development on Teachers' Knowledge of and Attitude Towards Amphibians
Maddie Herron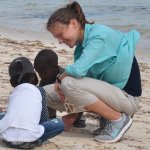 The purpose of this study is to measure the change in the teachers' knowledge and attitude toward amphibians, and willingness to use amphibians within curriculum. This professional development workshop will focus on amphibian biology, ecology, and research topics, and is structured around inquiry and active learning methods. Amphibians have been experiencing a massive population decline globally. Professional development has a proven effect in changing teaching practices in classrooms as compared to methods such as curriculum and policy changes. The use of active learning in professional development increases knowledge and skill among teacher participants, and the method increases likelihood of effecting change in classroom practice.
Ephemeral Art as a Pathway Toward Connection: Place-Based Learning Principles and Perspectives
Aly Munger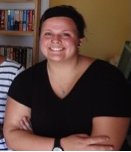 The most meaningful, effective environmental education results in people caring for, and feeling connected to, the places and communities in which they live.  In this project, I experimented with the use of ephemeral art to promote some of these deeper connections including (a) mindfulness, (b) empathy towards the natural world, (c) creativity, and (d) connection to place. I taught ephemeral arts programs with students K-­‐6, from Wolf Lake Indiana and Andros Island, Bahamas. I also trained other environmental educators in how to teach using ephemeral art. The project is presented in the form of a qualitative "bricolage" (Denzin, 2012), named after a French form of art that uses somewhat eclectic everyday materials to portray meaning.
Five Charter Schools: Five Environmental Education Programs
Maggie Olson
This was an in-depth investigation of five charter school with extensive environmental education curriculum. Three in Minnesota and two in Michigan were compared a present five excellent models to incorporate EE into the formal education system. The extensive use of outdoor time and elements increased learning in all areas, excited the students, and promoted a general sense of well-being.
Graduate Projects from 2015/ 2016
An Assessment of a pre-service class in Outdoor Environmental Education for Goshen College Students
Lee Renshaw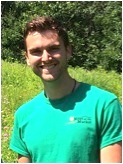 I investigated a Goshen College outdoor education pre-service course, called BIOL 340, for students majoring in elementary education. BIOL 340 differs from most other outdoor education training programs in that it fully immerses participants in outdoor education for three weeks. The objective of this study was to use an alumni survey to find out what the main lessons were for the class and if these teachings were incorporated into the participants' educational careers following graduation.
Assessing Long-Term Science Knowledge Retention of Fourth Grade Students
Katie Stoltzfus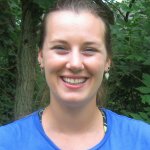 The purpose of this study was to examine the effect that a pre-field trip, in-class lab experience has on long-term science knowledge retention. Two parallel versions of in-class curriculum were created for two fourth grade classrooms. One utilized teacher-centered instructional methods of lectures and individual activities. The other utilized student-centered methods of collaborative activities and group discussion. Students were assessed three days prior to the in-class instruction period and again three months after a field experience related to the curriculum content. My assumption was that the student-centered curriculum would demonstrate more knowledge retention.
Graduate Projects from 2014/ 2015
Enhancing food system perception and personal food choices: summative evaluation of an elementary school hands-on learning experience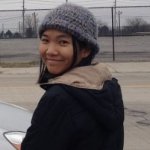 Mingla Charoenmuang
The purpose of this project is to develop and refine an environmental education curriculum on food systems for students from kindergarten to grade five. The curriculum is designed to foster an understanding of practices such as preservation and gardening and healthful eating through hands-on and interactive activities. The five-session curriculum helps students understand the interactions between biology, personal behavior, and the environment as well as guiding them toward healthy eating.
Resident perceptions of the water quality in Northeastern Indiana Lakes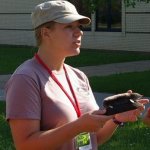 Corinne Grossmeier
This research project focuses on how the residents living in the High Lake and Bear Lake communities of Northeastern Indiana perceive the water quality of their lake. It summarizes the history of conservation and preservation action taken within those communities towards the health of the lake ecosystem. The possibility of implementing a lake association or other citizen action group will be explored as a means of boosting community involvement.   Since very little is known on the attitudes of the residents of this community, this research will serve as a foundation for further investigation.
How do teaching strategies differ between classroom-based and nature-based schools at the 6th grade level?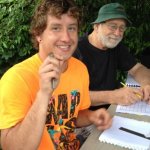 Jon Hagen
Teaching in a classroom requires skills different from those used to teach in an environmental setting. Environmental schools are teaching core classes by focusing on interactive, place-based education and experiential learning. Using three examples of alternative environmental schools near Grand Rapids, Michigan, I will investigate the differences between successful teaching at the 6th grade level in schools with traditional classrooms and in nature schools. What do teachers need to know to be prepared for teaching in an alternative environmental school setting? What challenges and advantages do the two public school models provide
Increasing participation in an after-school green team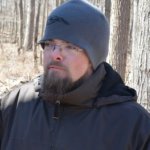 Brandon Ihnen
After-school enrichment programs have been in higher demand than in generations past and have been shown to improve scores on standardized testing. Ideally, they are able to offer educational field trips, hands-on experiences around the community, an expansion of topics studied in the classroom and parental involvement. The Green Team at Sacred Heart School, Warsaw, Ind., seeks to provide family field trips to local nature preserves and other forms of environmental enrichment. This project will research ways to encourage greater student participation.
Strategies and Obstacles to Green Burial in Indiana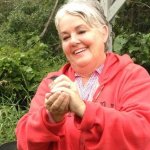 Judy Miller
Green burials are a way for the dead to support the biosphere and express their values even from their graves. What prevents people from choosing green burials? What strategies can make green burials available to more people?
What are the benefits of having an after-school program focused on environmental education?

Jacob Mulder
PROWL is a biweekly program that Merry Lea Environmental Learning Center of Goshen College makes available to kindergarten through fifth grade students at the Wolf Lake Elementary School nearby. PROWL gets children outside on a series of afternoons to explore nature in a variety of weather conditions. The project will study the ways that third through fifth grade students change during their time in the program.
Public and private land management in Northeast Indiana: The influence of individual land managers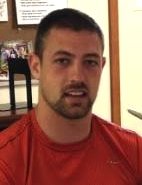 Jake Shapley
Land management practices at public and private protected areas vary regionally in the United States, from state to state and even from areas within the state. In Indiana, practices vary from the northern part of the state to the southern half or even from county to county. This project compares and contrasts the quality of relationships that land managers have with their property's neighbors and the ways in which these relationships impact management practices on publically and privately owned property.
Graduate Projects from 2013/ 2014
Tree selection patterns: woodpeckers & nuthatches as a control for the emerald ash borer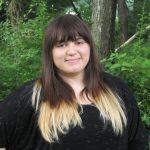 Abigail Bradley
Dense infestations of emerald ash borer (EAB) in ash-dominated forests of the Upper Midwest potentially offer an opportunity for woodpeckers and other birds to take advantage of this temporarily-abundant food source. Anecdotal accounts do indicate that local woodpecker populations may be higher than historical averages, due perhaps in part to the presence of EAB.
In my project, I examined several hundred ash trees across several forest types at Merry Lea, and noted the correlation between EAB presence (via emergence holes) and predator abundance (via drilling holes). Although birds did appear to be making extensive use of this new food source on a number of trees, hole density was not significantly different than non-ash trees in the immediate area. In other words, location within the forest seemed more important than infected ash trees in attracting woodpeckers.
The perceived barriers to utilizing schoolyard nature trails for elementary environmental education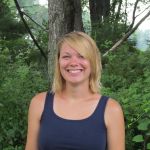 Allison Broomhall
Many schools, especially in rural and suburban parts of the country, have natural areas in close proximity to their buildings, but use of these areas as teaching resources is sporadic. In my project, I worked with a group of elementary teachers at a large rural school to design instruction that would build on indoor teaching time by using the outdoor classroom and trails. In addition, I interviewed the teachers over several time points to try and assess what factors promoted or discouraged their use of the outdoor areas. For most teachers, I found that administrator support and encouragement was crucial for their willingness to develop teaching plans that took them outdoors. Without active support from the administration, they understandably prioritized their time differently. Newer teachers in particular were affected by the degree of support, since so much of their energy was needed simply to establish normal classroom routines and familiarity with school policies and procedures.
Using service-learning to make classroom and community connections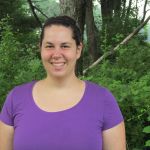 Caitlin Lorenc
Service-learning projects, where service activities in one's community are tightly paired with academic study of concepts related to the service, have great potential to strengthen education for students at all levels. Although a good amount of research has established that well-structured service-learning experiences are educationally valuable for older (secondary & post-secondary) students, little documentation exists for the benefits that primary-age children can draw from such experiences.
For my project, I worked with a fifth-grade classroom through the entire process of designing and implementing a service-learning project. Following the students' interests, we choose to focus on food issues (diversity and quality) in their rural community. Lessons explored topics like food distribution systems and nutritional content, and they were interwoven with trips to the local food bank and the construction of a schoolyard garden and mini-orchard whose produce will be donated to that food bank.
A vision to create meaningful programming at Merry Lea with the Miami Nation of Indiana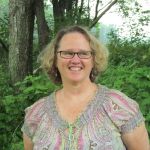 Lisa Myers
Research into the history of the Miami people in this area of Indiana, the treaties that resulted in the removal of so many from their ancestral lands, and the Indiana Miami's current struggle for federal recognition, was followed up by attempts to build a relationship between tribal members and Merry Lea staff. Since the Miami have such a strong connection to the land and the natural environment, hopes were that Merry Lea could be a location for programs of healing, traditional ecological knowledge and language revitalization.
Although communications with the Miami Nation were challenging, a seed was planted and hopefully, some collaborative programs between the Miami and Merry Lea will begin. Opportunities exist to incorporate more Miami information into programs that are being presented already. Ideally, a Miami historian would be hired on the education staff of Merry Lea or a tribal member on the Board of Directors.
The relationships between emergent and seed bank vegetation in restored and control herbaceous wetlands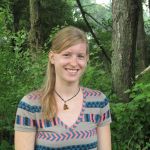 Sara Stanislawski
As with much of the Midwest, the vast majority of northern Indiana's wetlands have been drained or altered over the last 200 years, with accompanying changes in function and diversity. Merry Lea itself has many different types of wetlands, several of which have existed since pre-settlement times, and more of which have been restored or otherwise managed since then. The herbaceous wetlands in this region are particularly susceptible to invasion by Phalaris arundinaceae (reed canary-grass), which can exclude a lot of other potential plant diversity.
I used field surveys and seed bank germination experiments to see whether the actual and potential (seed bank) vegetation differed in original and restored herbaceous wetlands. Although germination was limited in the greenhouse conditions, it was clear that more diversity is present in the seedbank of these wetlands than is present as adult plants, even in those sites where P. arundinaceae dominates.
Graduate Projects from 2012/2013
Horticulture as a Pathway for Invasive Species and the Role of the Retail Garden Center in Promoting Native Plants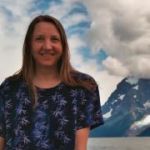 Miranda Davies
Throughout history and now at an unprecedented rate, human mediated changes make some species more rare, even causing extinction, while at the same time human activity facilitates some species to expand their ranges. Modern rates of biological invasion are several orders of magnitude higher than prehistoric rates, and in terms of rate and geographical extent, the current biological invasions are without precedent.
Most invasive plants have been introduced for horticultural use by nurseries, botanical gardens, and individuals, and gardening is consistently listed as a top hobby in the United States. Thus, the retail garden center is an important area of prevention of new introductions of pest plant species.
Despite a burgeoning interest in native plants, imported species dominate the inventories of retail garden centers and thus landscapes and gardens. This study will examine the invasive plant crisis and native plant conservation and promotion programs, focusing on what retail garden centers are doing to promote native plants.
The effectiveness of a pre-field trip visit on knowledge retention in 4th and 5th graders regarding the Rock Cycle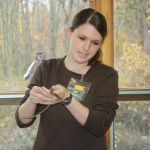 Katherine Johnson
My project investigates the effectiveness of an in-class, pre-field trip on short- and long-term knowledge retention in 4th and 5th graders regarding the Rock Cycle. Therefore, my project works in conjunction with the Rock Cycle field trip that Merry Lea offers. Through random selection, several classrooms were chosen to receive a pre-field trip. I travelled to their classrooms and together we did fun, exciting rock cycle activities to provide an introduction to the themes and concepts they would revisit while on the actual field trip. Then, all students attend the field trip at Merry Lea. At the end of their field trip, they participate in a brief assessment consisting of multiple choice questions asking them specifically about what they learned from their in-class visit and field trip. There are also fill-in-the-blank questions for students to write in what they learned about the rocks, and what their favorite part of the field trip was.
In January, all classrooms that participated in the field trip will have in class, post-field trip visits where we will revisit the rock cycle and do more fun activities. At the conclusion of this trip, the students will complete the same assessment that they did for the pre-visit. The results and data will then be compared, and this will answer my question of whether or not in-class, pre-field trips are effective on the short- and long-term knowledge retention of students.
Graduate Projects from 2011/2012
Monitoring salamander populations through citizen science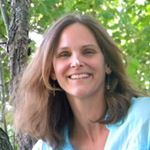 Amy Berry
Engaging citizens in the collection of data for scientific purposes allows scientists to gather a lot more data than they could otherwise. The cover board method of salamander monitoring is appropriate for school age youth, can be adapted for various skill levels and promotes hands on inquiry-based science. I will develop curriculum for formal teachers and youth leaders to serve as a guide to the cover board method of salamander monitoring as well as providing learning extensions, such as vernal pond identification. Data collected on salamander populations at Merry Lea will also help answer questions about population and location compared to past research.
Animal placement in society as portrayed by children and children's literature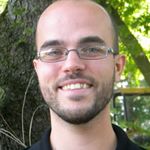 Jason Derry
My research asks how children portray animals in society, and if this portrayal is similar or dissimilar to the portrayals of award-winning children's literature. Children are exposed to a variety of narratives on how humans and non-human animals relate. Seeing animals ignored, venerated, put on display, kept in the home, and devoured as food, children then enter fantasy realms where animals wear clothes, speak, and have culture. If asked to tell a story about these animals, how will various age-groups portray them?
Pollution tolerance indices for lakes and ponds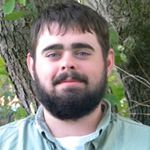 Aaron Goldstein
My project tackles the question of Wetland water quality and its relation to Macro-invertebrates at Merry Lea. To answer this question I will be setting up a new Index of Biological Integrity (IBI) with testing methods developed around pond/lake wetlands. This will result in a better understanding of how macro-invertebrates can help determine water quality in a pond/lake type wetland. Current data on Macro-invertebrate and water quality is only found on river/stream type wetlands. I hope that with this project it can lead to a new citizen science program that is aimed at monitoring the wetlands at Merry Lea.
Congregational Creation Care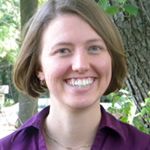 Laurina Graber
I will be gathering data from those churches that are signed-up for Mennonite Creation Care Networks "100 Shades". This data will be helpful to determining the potential ways to move congregations from awareness of creation care issues to action.
An Examination of Sediment in the Elkhart River of Northeastern Indiana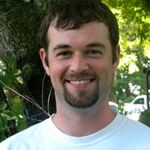 Tom Hartzell
I will be taking sediment samples from seven sites within the course of the Elkhart River, which joins the St. Joseph River in Elkhart, Indiana. The sites are upstream and downstream from identified industrial areas in the towns of Ligonier, Goshen, and Elkhart, as well as one in Goshen's Dam Pond. Historically, industrial point pollution sources have contributed hazardous levels of toxins to our nation's waterways. The sediments will be analyzed for concentrations of mercury (Hg) and polychlorinated biphenyls (PCBs), a known neurotoxin and carcinogen, respectively. The results will be used to develop a curriculum that integrates erosion, water quality, and actions that individuals can take to improve the Elkhart River.
Connecting Peace Education and Environmental Education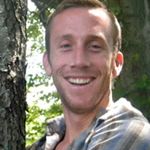 Ken Merhege
I am studying key concepts and principles of peace education and how it can be implemented within the field of environmental education. I am designing curriculum which incorporates peace and environmental education in order to engage students in a community project of their choosing. A pre and post lesson survey will be completed anonymously by each student in order to measure levels of empowerment before and after the lesson.
Evaluating the Effectiveness of a Sugar Bush Program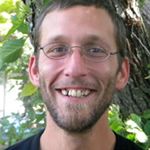 Matthew McQueen
My background in classroom science education and assessment of instructional practices has led me to investigate the effectiveness of an informal environmental educational program. Assessment allows for improving areas that display deficiencies or promoting effective activities. At Merry Lea, one of the programs with the most participation, is the Sugar Bush. The Sugar Bush program on the Yoder farm, provides an excellent venue for describing, modeling and participating in the process of making maple syrup. Making maple syrup is a good source for presenting the interconnected nature between humans and their environment. Evaluating the effectiveness of the Sugar Bush will provide data to support the program or provide data to assist in measures to improve student understanding of the maple sugaring process and associated science content.
Identifying formulas for mutually beneficial apprenticeships that promote sustainable agriculture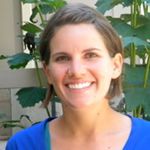 Carli Thompson
There has been a resurgence of small farms in the United States as one reaction to the industrial food system. Farm apprenticeships have been identified as the most useful assistance to this movement because they provide affordable labor on existing farms, while grooming the next generation of farmers. My research will identify the components that yield maximum benefit for the apprentice and the mentor. Findings from this project will inspire a curriculum for community colleges that places agricultural interns on community farms and for farmers who wish to become mentors.
Effect of Workplace Sustainability Training on Employees' Environmental Behavior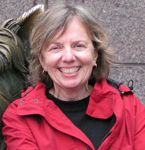 Sara Yob
My research will evaluate environmental behavioral changes occuring outside of the workplace following sustainability/environmental training within the workplace. I propose to describe one to three company case studies, each with active training programs or sustainability initiatives. I will survey company participants based on the content area specific to their organization.
Graduate Projects from 2010/11
Woodpecker Population Dynamics as a Curriculum Tool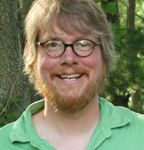 Jabin Burnworth

Jabin did a population study of Red-headed Woodpeckers in a restored oak savanna ecosystem. His purpose was to gather information on woodpecker population dynamics and use it as a model for collecting this type of data with High School students in the areas around their schools. His curriculum is intended to connect students to nature and the mechanics of research and will provide students with math based, problem-solving challenges and hard science questions.
Effects of a Wetland Field Trip on Student Knowledge and Attitudes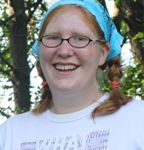 Rachel Funk

Environmental education seeks to change behavior as well as attitudes, both difficult factors to measure. The purpose of Rachel's project was to investigate how much information 6th grade students retained from a one-day wetlands program feild trip to Merry Lea. She reviewed the literature about long-term learning, field trip studies, psychology, behavioral studies, and environmental educational studies. She then conducted a simple survey with students who participated in the Wetlands program in spring 2010 to gauge both their knowledge about wetlands and also their attitudes toward wetland preservation.
Integrating Sustainability Concepts into Urban Youth Programs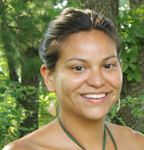 Kati Regalado

For Kati's project, she interviewed leaders of urban youth programs in Chicago in order to determine the ways they were intergrating themes of sustainability into their programs. Her purpose was to discover avenues for incorporating environmental concepts into existing youth programs in ways that would be meaningful given the cultural and social context of the communities. She developed a curriculum for educating youth workers in an urban setting concerning the integration of ecological and sustainabile themes into youth programs.
The Development of Schoolyard Gardens for Student Learning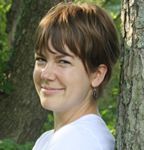 Leah Schroeder

Leah's project investigated the possiblities and problems associated with the development and use of schoolyard gardens in area schools. She surveyed teachers from local elementary schools and then proposed that a schoolyard garden could be integrated into Goshen Community schools as a tool to use place-based education to meet school standards effectively. She developed a resource manual that would aid educators or supervisors who were interested in developing a schoolyard garden into their curriculum.
Resources for Community Composting Initiatives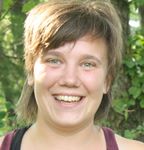 Tanya Suderman

Tanya surveyed successful community composting projects to identify helpful methods, strategies and resource needs for community composters. She developed a resource manual for people interested in composting initiatives.
Graduate Projects from 2009/10
What is the reason for population decline in Field Sparrows and Yellow Warbers?

Jennifer Amstutz

What are the population trends (survivorship, productivity, and population) of field sparrows and yellow warblers at Merry Lea compared to populations at regional banding stations with similar ecosystems? To answer this question, Jennifer analyzed data collected from the MAPS banding stations for field sparrows (Spizella pusilla ) and yellow warblers (Dendroica petechia), two common species at Merry Lea, that appear to be in decline on the eastern coast. Data was also collected from other regional MAPS banding sites with similar ecosystems and compared to see if there has been a change within the past seven years in the area. Jennifer developed a curriculum for middle school-aged students that integrated mathematical concepts and bird ecology.
Are religious leaders knowledgeable about environmental justice issues that affect the community in which they pastor?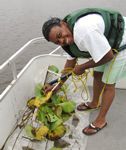 LaToyia Gilbert

LaToyia conducted a case study in Gary, Indiana in which she surveyed pastors to identify their environmental justice literacy and see how (or if) these issues are addressed in their particular churches. She then used this information to develop community appropriate church curriculum for multiple ages groups.
What schools have successfully integrated green building materials into their curricula, and what factors have led to their success?

Hannah Miller

Hannah surveyed students and teachers who are learning and teaching in "green buildings" to evaluate their attitudes and behaviors. She also surveyed teachers to determine how they were making use of the "green buildings" for student learning. Using this information, Hannah developed a curriculum for the LEED certified buildings at Merry Lea and another for schools that have green buildings. This curriculum focused on using existing grounds and buildings to develop sustainable practices within an educational community.
Creation Care in Youth Group Programs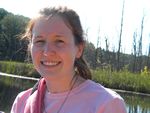 Maddie King

Maddie investigated the connection between local youth group programs and the environment. She surveyed local youth group students and leaders to examine their attitudes toward environmental issues and also how these issues were addressed in the youth programs. Maddie then developed a curriculum for high school students on creation care that could be used in a youth group or other church youth programs.
Interpretation of Tallgrass Prairies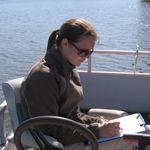 Laell Schulte

Laell investigated the range of prairie curriculum in the Midwest at nature centers, schools, and state agencies. She also surveyed teachers to determine how they would make use of curriculum if it were available. She then developed an educational program for K-12 to understand and appreciate tall grass prairies. She adapted one of her curriculum to be used in the specific setting of Merry Lea.
Monitoring Wetlands through Citizen Science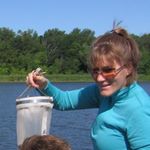 Kathy Shantz
The goal of this project was to determine criteria for measuring the health of northern Indiana wetlands using citizen science. "Citizen science" is the practice of accessing field assistants through volunteers. Kathy did a meta study of the literature on citizen science to see if the data collected can be scientifically valid and also determine the best protocol for using citizen science at Merry Lea to successfully measure the health of wetlands. This project was focused on developing monitoring criteria that can effectively use volunteers to monitor the health of wetlands. Kathy also developed curriculum that used students visiting on a wetland field trip as citizen scientists to collect wetland data.
What components are effective in an exhibit to increase children's knowledge of spring forest ecosystems?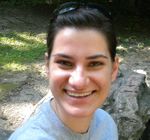 Bethany Testa-Avila
The goal of the project was to create an easy to use/understand exhibit on spring forest ecosystems. Bethany created an attractive, interactive and engaging exhibit on spring forest ecosystem and investigated the possibility that an artistic, interactive exhibit will increase knowledge in children.
Graduate Projects from 2009/08
Why have some college presidents chosen to sign the American College and University President's Climate Commitment and what does their mean for their institutions?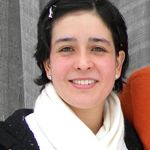 Nayla Jiménez

Nayla surveyed the 110 schools affiliated with the Council for Christian Colleges and Universities regarding their position on the American College and University President's Climate Commitment. She also developed a curriculum that could be used to educate college administrators or student groups on "greening" their campuses.
What attracts shoppers to a Farmer's Market?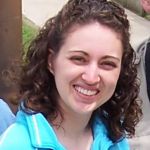 Mallory Kuhn

Mallory conducted a consumer-based study of the Goshen Farmer's Market. She surveyed the market's mailing list and also interviewed market customers. Her purpose was to learn how people heard about the market and what motivates them to continue shopping at a Farmer's Market. Her findings were presented to the Farmer's Market board to help them with their marketing strategies. She also developed a curriculum to educate the public about buying locally.
Does earning a scout merit badge increase environmental literacy?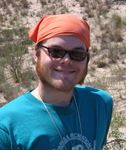 Todd Weston

Todd surveyed scout troops in Missouri and Indiana and compared their scores with the National Environmental Education Standards designed by the North American Association for Environmental Education. His purpose was to determine if scouts who have completed merit badges score higher than those who have not. He then used this information to design a more effective merit badge curriculum.