Graduate students will join the Merry Lea Environmental Education Outreach Team in delivering a variety of high-quality environmental education programs.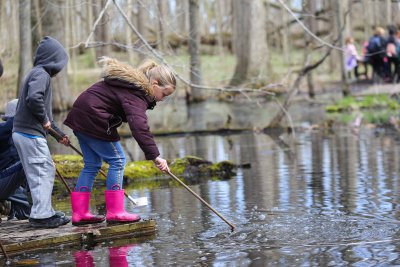 The summer core-courses provide the foundational content and skills for understanding, preserving, and managing natural resources. These inform the context for teaching Preschool through 12th grade school groups and adult public programs. Graduate students develop leadership and interpersonal skills through the practicum, enabling them to be an effective leader and create challenging, safe, and fun learning environments.
Educational programs are hosted onsite at Merry Lea for various programming: public and private school field-trips, homeschool series, after-school environmental education elementary programs, and scheduled public programs.
Graduate students will catalyze their growth as environmental educators through reflective writing, academic study, dialogue and conversation, and a culture of feedback.