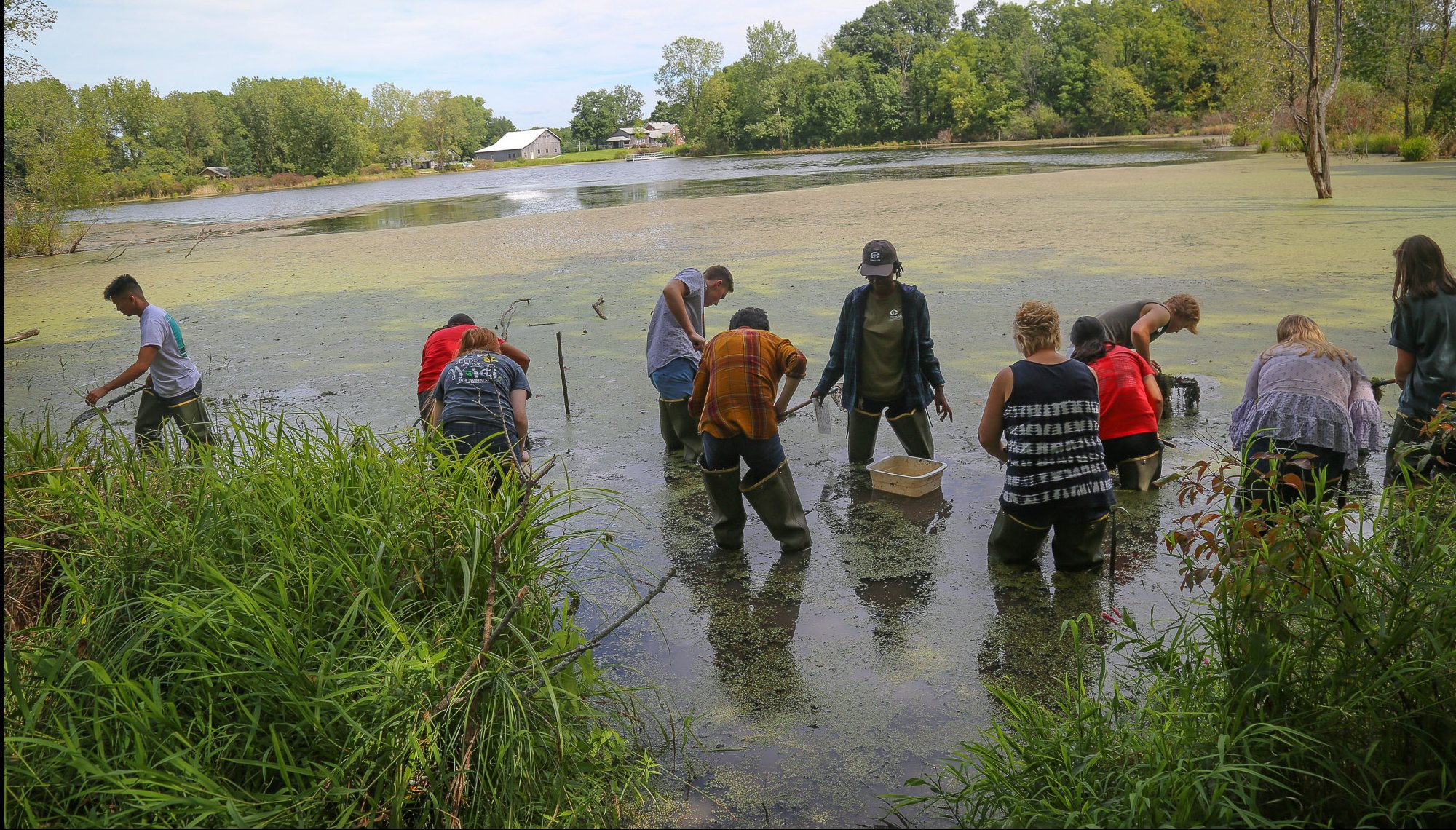 Graduate Programs
Frequently Asked Questions
Master of Arts in Environmental Education
Below you will find answers to frequently asked questions. If you can't find an answer to your question fill out an inquiry form and we will get back to you shortly.
Frequently Asked Questions
The graduate program for Environmental Education runs from July to May during an academic year. For more information, see the semester schedule.
Applications received by January 5 are eligible for a $500 early admission discount. The final application deadline is May 15. For more information, see the Admission Requirements page.
There are typically 5-10 students per cohort, but that is not the limit. The program may expand in upcoming years depending on the number of applicants.
Since 2008 we have had students from 22-50 years old with backgrounds in the physical sciences (environmental science, forestry, biology, ecology), teaching (elementary to high school), the humanities (psychology, religion, art history, English, Latino studies), and more.
Our graduates are pursuing a wide range of interests including: teaching elementary and high school education, university outdoor programs, environmental education centers, camps, zoo education, community programs, federal land management agencies, and PhD's.
Classes are based at Merry Lea Environmental Learning Center in northeast Indiana. Most of the classes and practicum in the fall and spring are in the field exploring our 1,189-acre nature preserve. In February, the cohort is based in a different location, featuring a unique ecosystem and intercultural experience. Several field trips throughout the year combine indoor meetings and outdoor tour experiences.
33 credits total for the eight core courses, practicum, professional field experiences, and the year-long project.
This is a non-thesis master's degree. Instead, we require a year-long project. Working with one or two professors, you will design a project that complements your lifelong aspirations and experience. The projects may focus on the process of learning or the physical environment. All projects have a review of the literature, some data collection, and an emphasis on curriculum for distribution to the public.
No, the core courses are built around an extensive practicum and a project that cannot be truncated.
No, students are responsible for organizing their own housing; however three farm houses on Merry Lea's property have been remodeled to accommodate eight students. For more information, please visit the Tuition and Costs page.
No, this program is designed for students from a wide variety of backgrounds. Most of your learning will be in education and communication.
No, however there is a prerequisite of at least one qualifying undergraduate science class. We learn our natural history mostly through fieldwork so the science part of your education is exploratory and experiential. Some math and statistics skills are part of the experience and we have worked with the full spectrum from people who avoid math at all costs, to people who love nothing more than a good stats problem.
No, this can be obtained in a state-certified education program or through a transition-to-teaching program.
This is an intensive program as all the credits are earned within one year. Typically students will be at Merry Lea Monday through Friday for classes, practicum, and project research. There will also be four to six required weekend seminars or programs throughout the year, and three weeks on an intercultural experience trip.
No, this is a practicum and you will be receiving academic credit for this work: much like student teaching. The time teaching is about 280 hours and we emphasize tackling problems and issues in communication across many age groups. This is your opportunity to explore different learning styles and strategies. Your teaching is accompanied by a seminar.