Goshen College to offer alumni a 10 percent discount on post-bachelor's programs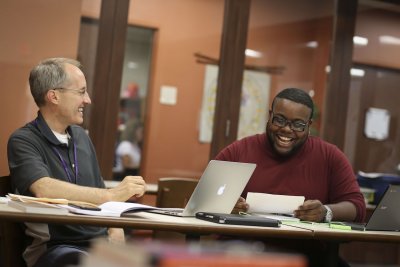 Goshen College will now offer a 10 percent discount on tuition to all GC alumni who enroll in one of the college's post-baccalaureate programs, beginning in fall 2022.
The discount can be used for a Goshen College post-baccalaureate program if the applicant earned a prior degree at Goshen College, including a bachelor's degree or a master's degree (a master's degree qualifies in pursuit of a second master's or a doctoral degree).
Interested alumni should complete the admissions applicant requirements for their program of interest. Once students have been admitted, they will be notified of their discount.
---
Additional info can be found at goshen.edu/discount.
---
Six GC programs are eligible for this discount: