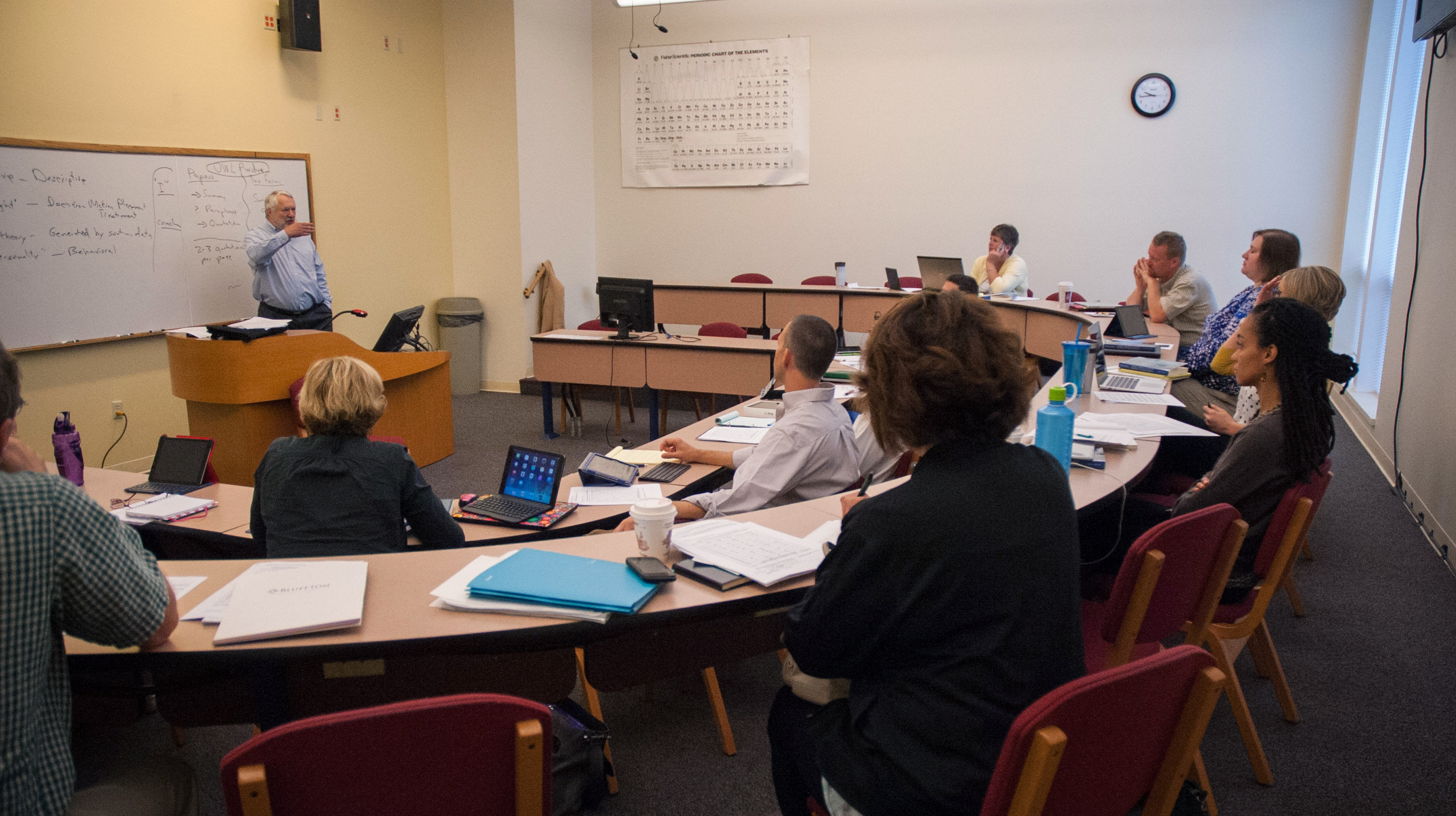 Graduate Programs
Financial Aid
We are here to assist you by providing important information to finance your advanced degree, and we are excited to guide you through the financial aid process. For more information regarding costs for a specific graduate program, please visit that program's page directly. Contact us with any questions.
Types of Financial Aid
All federal direct student loans for graduate students are unsubsidized. Loan funds come from the federal government to the school. The student is charged interest from the time the loan is disbursed until it is paid in full. If the student allows interest to accumulate, it will be capitalized which means added to the principal amount of the loan and increases the amount of loan the student will need to repay. Students may borrow up to $20,500 per academic year.
The interest rate for Direct Unsubsidized Loans for graduate students is fixed at 5.28%. Processing fees of 1.057% are automatically deducted from each disbursement of the loan. Repayment of the full amount begins six months after a student ceases to be enrolled at least half-time. See also the Federal Direct Loan Information page.
It is important to note that students are subject to aggregate (maximum) loan limits. Students who have borrowed at previous institutions must be aware of remaining eligibility according to these aggregates.  To obtain your current student loan debt, log on to your account at www.nslds.ed.gov
The Graduate PLUS Loan is another federal loan program for graduate students. Borrowers must be credit worthy. Eligibility is determined after the unsubsidized Federal Direct Loans have been awarded. However, a student may decline the Direct Loan awards and borrow only the Graduate PLUS Loan. The interest rate is 6.28% (fixed) and repayment begins 60 days after the final disbursement. In-school deferment is an option for half-time or more enrollment, but interest payments are required. A loan origination fee of 4.288% is automatically deducted from each disbursement.
Tuition Reimbursement/Employer Assistance is offered by many companies as an incentive to their employees to obtain or complete their degree. Inquire with your employer to see if this benefit is available.
Goshen College participates in the Post 9-11, GI Bill program and the Yellow Ribbon Program. If you are eligible to receive these benefits, please contact us and we will connect you to Goshen's certifying official who will process your benefits. For more information on these programs, visit the U.S. Department of Veterans Affairs website.