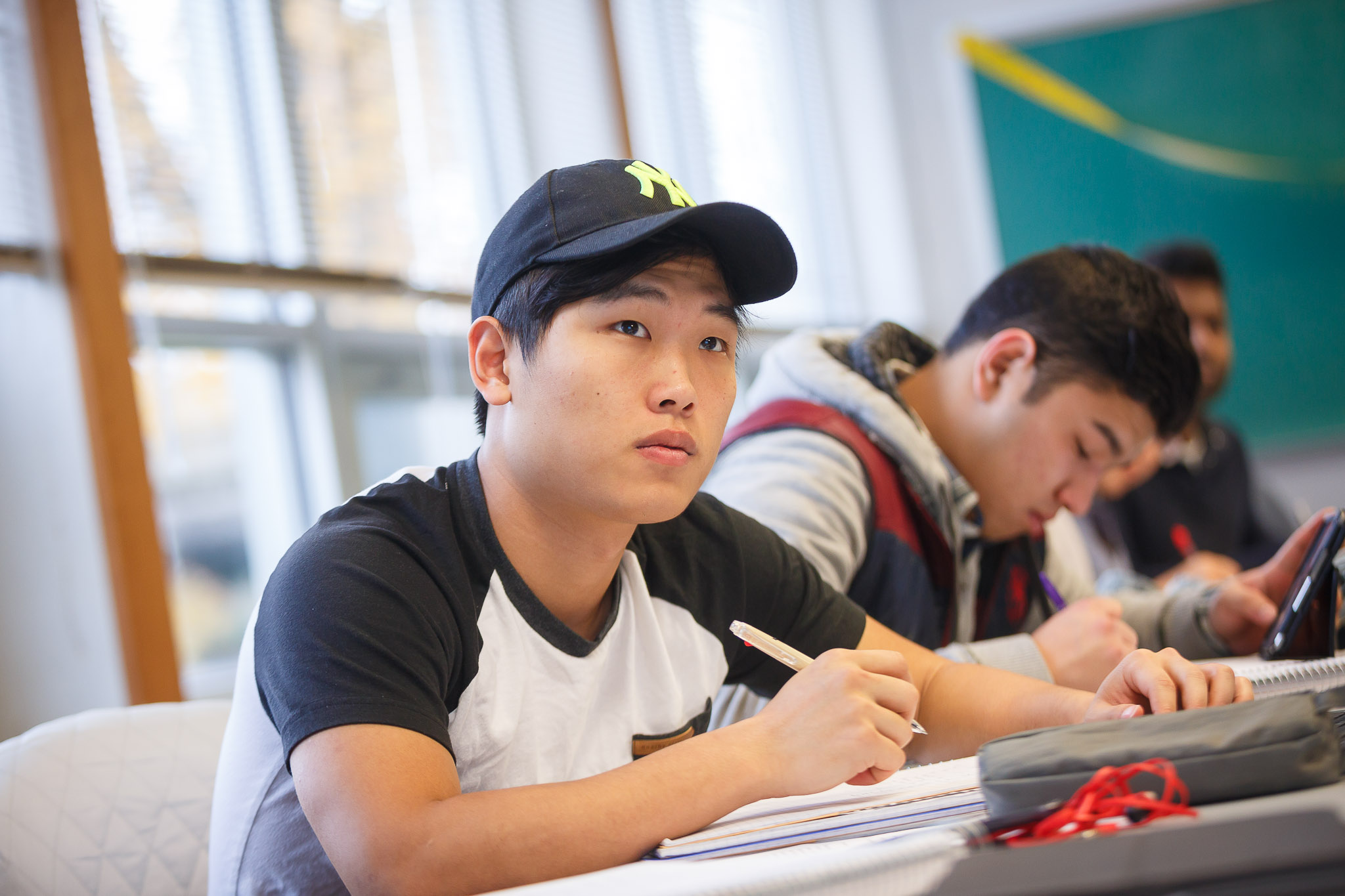 Financial Aid
Affordability at Goshen College
At Goshen College, we make your education dollars go further. There are grants, loans and other ways financial aid for college tuition can help.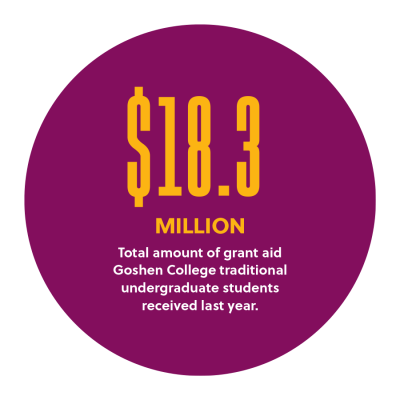 Let's start — but not end — with the sticker price.
2022-23 Goshen College costs for a full-time student living on campus:
Tuition: $36,660
Room and board: $11,100
Total: $47,760
Don't let that sticker price scare you! Once you take scholarships, grants, loans and work-study into account, you'll find that a Goshen College education is significantly less expensive than the original sticker price.
How much can you expect to actually pay?
Last year, 99% of GC students received financial aid and the average aid package was nearly $26,000.

Here's how we build your financial aid package:
The best way to calculate your individual financial aid award, including academic scholarships, from Goshen College is to use our online Net Price Calculator.
---
What is the value of a Goshen College education?
We produce graduates ready to be employed and earn competitive salaries:
of graduates from the GC Class of 2019 were employed one year after graduation, if seeking employment

average salary of graduates 10 years out of GC

of Goshen College Graduates complete their degree in four years, which saves them considerable money