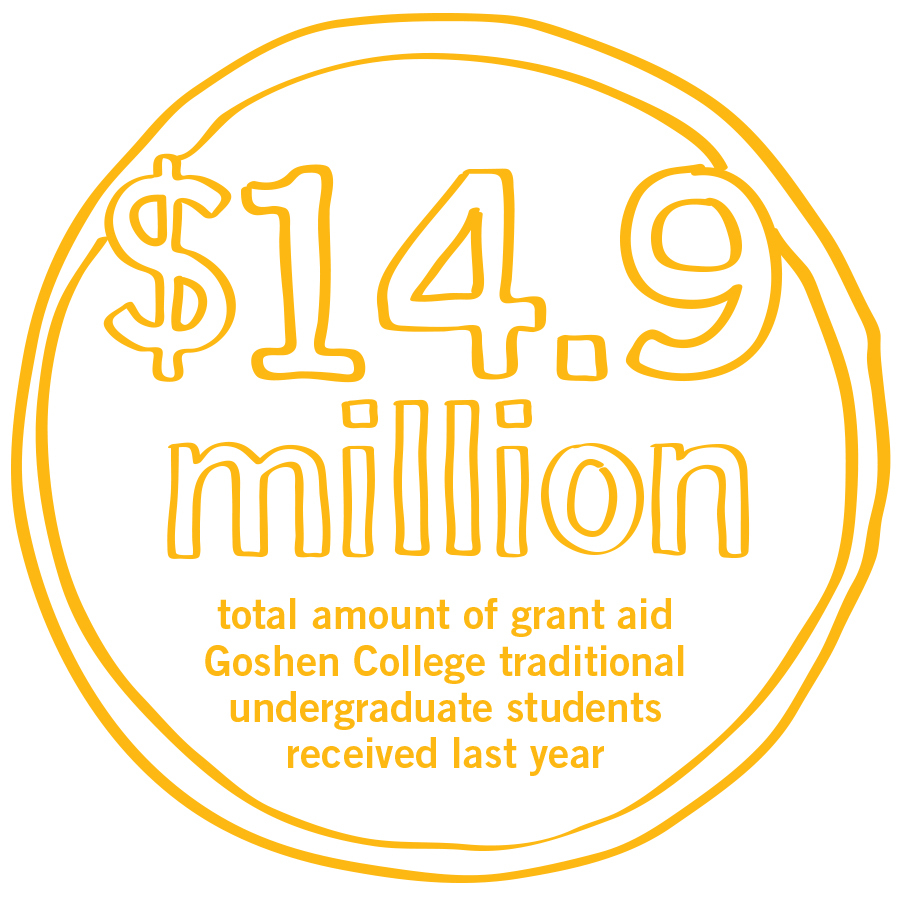 At Goshen College, we make your education dollars go further. There are grants, loans and other ways financial aid for college tuition can help.
Let's start with the sticker price, which is 6% less than the national average for private colleges!
2018-19 Goshen College costs for a full-time student living on campus:
Tuition: $33,700
Room and board: $10,650
Total: $44,350
Don't let that sticker price scare you! Once you take scholarships, grants, loans and work-study into account, you'll find that a Goshen College education is significantly less expensive than the original sticker price.
---
How much can you expect to actually pay?
Last year, 99% of GC students received financial aid and the average aid package was nearly $25,000.

Here's how we build your financial aid package:
The best way to calculate your individual financial aid award, including academic scholarships, from Goshen College is to use our online Net Price Calculator.

---
What is the value of a Goshen College education?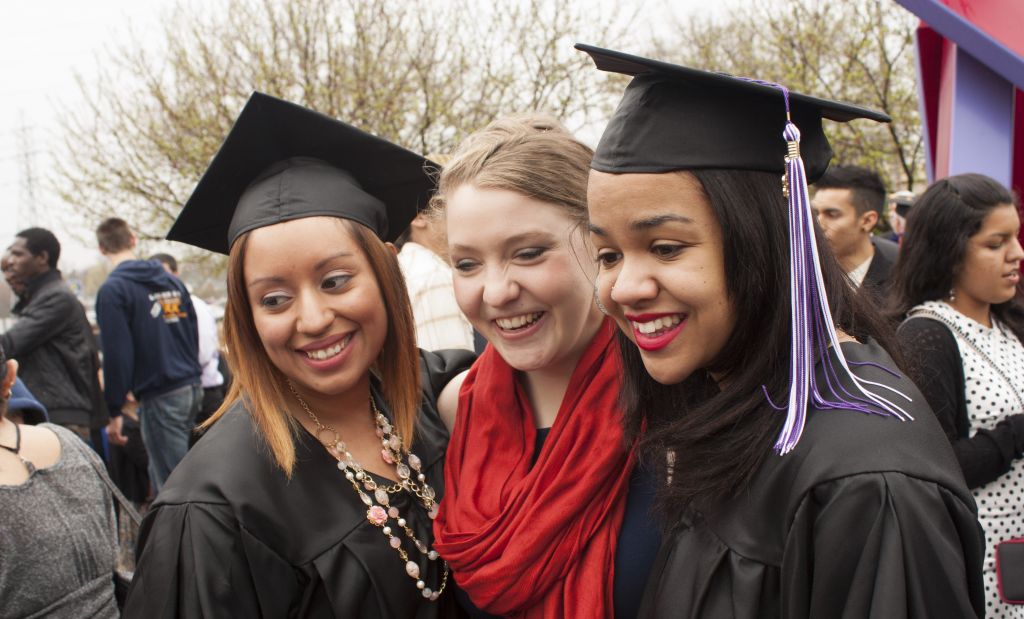 We produce graduates ready to be employed:

We produce graduates who succeed in graduate school:

And, our graduates get done on time:

---
Take the next steps