Lukas Bontrager-Waite '24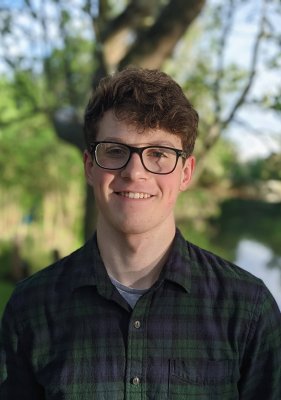 Goshen
Major: computer science 
Why did you choose Goshen?
I chose Goshen not only because I'm from here, but also because I wanted a smaller school. I think it helps to have class sizes that allow for more hands-on learning, and going through a course is much easier when the professor has time to work one-on-one with you.
Why did you choose your major? 
I chose computer science because I've always been interested in tech, so it felt like something worth pursuing. I built my own computer in middle school, and since then I've had a lot of fun trying to learn everything about them.
What career are you interested in pursuing?
I would like to go into Information Technology [IT], preferably working on and managing large technology projects for organizations.
What is a valuable experience that you have had at Goshen?
While I've had a lot of good experiences with my classes and on-campus job, for me the best has been singing in GC's men's choir (Vox Profundi). It's wonderful to make music with other people my age, and it's been a great way to make new friends and strengthen friendships I already had.