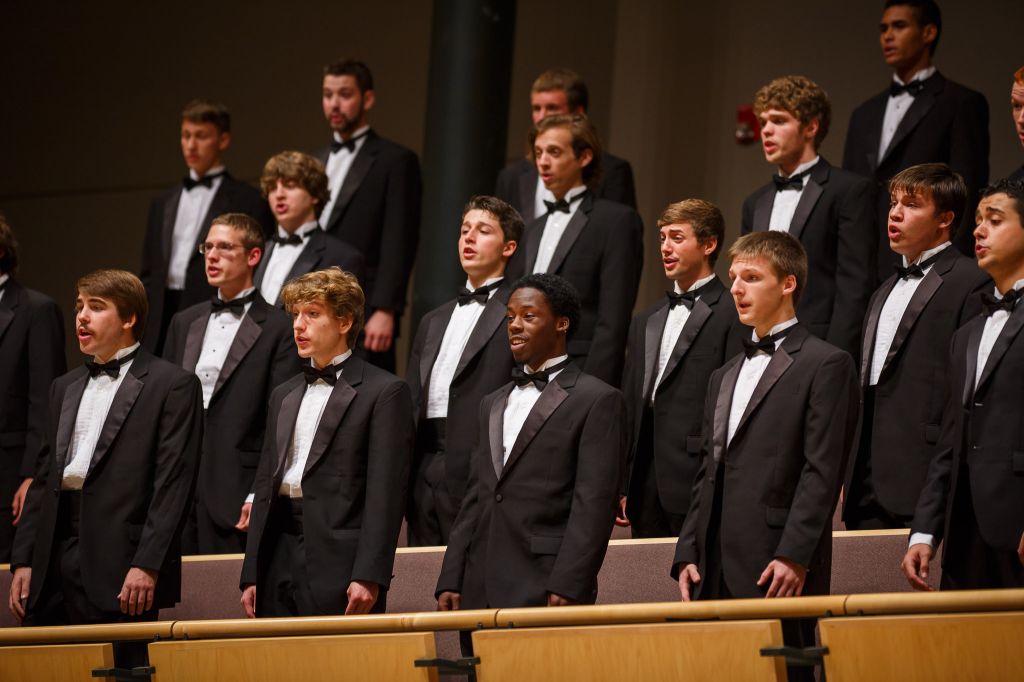 The Goshen College Men's Chorus, founded in January of 2004, follows in the long tradition of GC male singing groups beginning with the men's glee clubs and the Rambler Quartet of the early 1900s. Formed by the combined male voices of the Chorale and Chamber Choir, the Men's Chorus performs music from all genres and time periods with special emphasis on sacred a cappella literature. The men perform in on-campus choral concerts and represent the college on periodic tours.
Joshua Boggs, Conductor (interim 2018-19)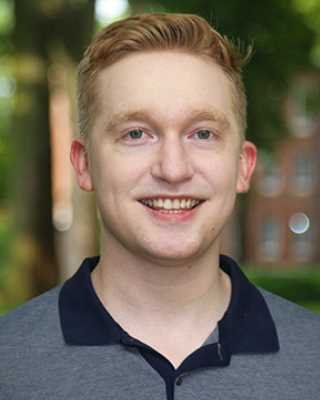 A noted conductor and countertenor, Joshua Boggs is interim Instructor of Choral Music at Goshen College for 2018-19. Josh has worked with several ensembles at the University of Notre Dame; among them, he has conducted Collegium Musicum, Concordia Choir, Notre Dame Vocale, and Campus Ministry choirs. He has also served on faculty at Indiana University South Bend where he conducted the IUSB Choral Union, and taught Choral Methods, Voice Class, and Applied Voice. Josh had the opportunity to conduct the Tallis Scholars, under the direction of Peter Phillips, in masterclass at Notre Dame, and the Leeds Cathedral Choirs in services during a study trip to England. He has been a Conducting Fellow for the Norfolk Chamber Music Festival (Simon Carrington), Princeton Festival (Jan Harrington), and Big Sky Choral Initiative (Donald Nally and the Crossing). Josh is currently pursuing the Doctor of Musical Arts degree in Conducting at the University of Notre Dame, and studies under the tutelage of Dr. Carmen-Helena Téllez.
Audio Samples
2018-19 Concert Schedule
Homecoming Music Gala:  Saturday, October 6, 2018, 7:30 p.m., Sauder Concert Hall
Men's Choir Festival Concert: Tuesday, November 6, 2018, 7:30 p.m., Sauder Concert Hall
A Festival of Carols: Friday-Saturday, December 7-8, 2018, 7:30 p.m.; Sunday, December 9, 2018, 4:00 p.m., Sauder Concert Hall
Winter Choral Concert:  Saturday, February 9, 2019, 7:30 p.m., Sauder Concert Hall
EARTHTONES: Songs from Many Cultures:  Saturday, April 6, 2019, 7:30 p.m., Sauder Concert Hall