Vox Profundi (GC Men's Chorus)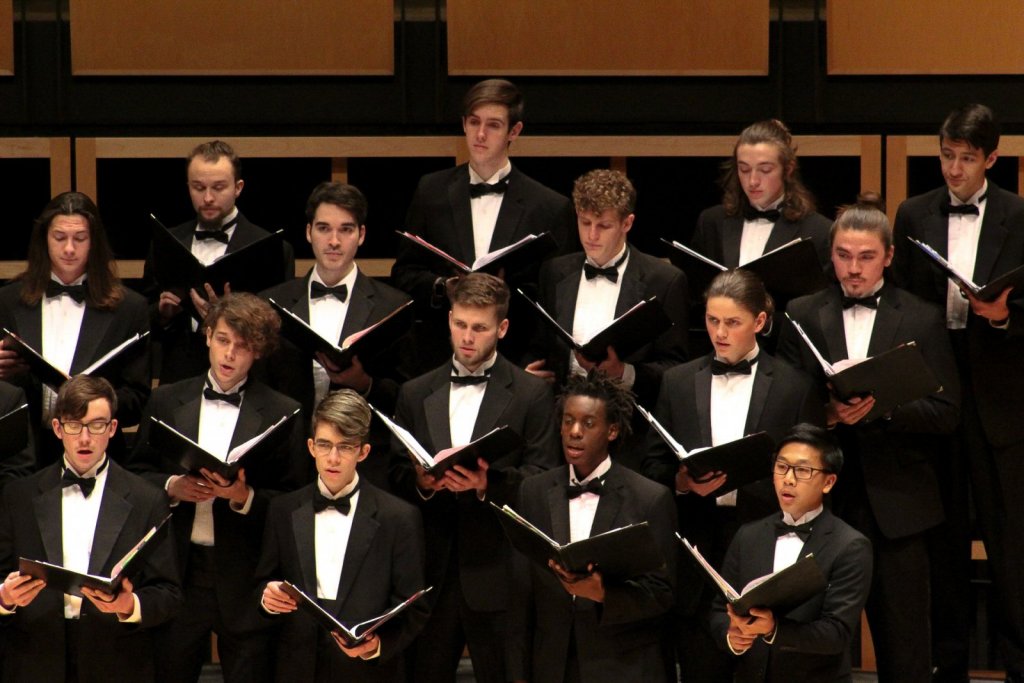 Vox Profundi (formerly the Goshen College Men's Chorus), founded in January of 2004, follows in the long tradition of GC male singing groups beginning with the men's glee clubs and the Rambler Quartet of the early 1900s. Vox Profundi performs music from all genres and time periods with special emphasis on sacred a cappella literature. The group performs in on-campus choral concerts and represent the college on periodic tours.
Scott Hochstetler, Conductor
Scott Hochstetler, DMA, is professor of music at Goshen College, where he teaches in the choral, vocal and opera theater programs. He is also the musical director of St. Joseph Valley Camerata, an area professional choir. Previous appointments include Western Mennonite School (OR), the University of Michigan – Flint, and Corban College (OR).
Read Scott Hochstetler's full bio
Audio Samples
2019-20 Concert Schedule
Homecoming Music Gala: Saturday, October 5, 2019, 7:30 p.m., Sauder Concert Hall
GC Combined Choirs and Symphony Orchestra: Saturday, November 9, 2019, 7:30 p.m., Sauder Concert Hall
A Festival of Carols: Friday-Saturday, December 6-7, 2019, 7:30 p.m.; Sunday, December 8, 4:00 p.m., Sauder Concert Hall
Winter Choral Concert: Saturday, February 8, 2020, 7:30 p.m., Sauder Concert Hall
Low Voice Festival Concert:  Tuesday, February 4, 2020, 7:30 p.m., Sauder Concert Hall
EARTHTONES: Songs from Many Cultures: Saturday, April 4, 2020, 7:30 p.m., Sauder Concert Hall