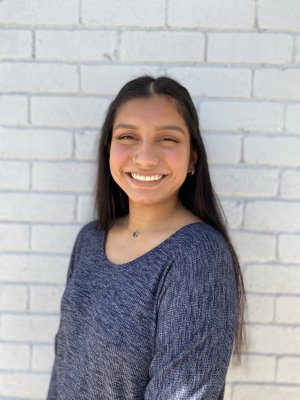 Austin
Major: Psychology, American Sign Language minor
Why did you choose Goshen?
I chose Goshen because it allowed me to fuse two of my passions and find opportunities in both of those fields.
Why did you choose your major?
I chose my major because it is something I have always been interested in. Through the years, I became more and more intrigued and wanted to learn more. It has now become something I want to go to grad school for, and later get my doctorate.
What career are you interested in pursuing?
The career I am interested in is forensic psychology, with goals of being a correctional counselor. I want to go into the legal field and provide psychological evaluations and assistance.
What is a valuable experience that you have had at Goshen?
One thing I have learned from my experience at Goshen is change is good. I moved here from a huge city, not knowing what to expect and I was terrified moving across the country alone.
However, by putting myself out there and joining clubs, I realized that the move was good for me. I also changed academic plans last year, and realized it was for the best. No matter how scary it is, change is worth it.