Doug Schwartzentruber '78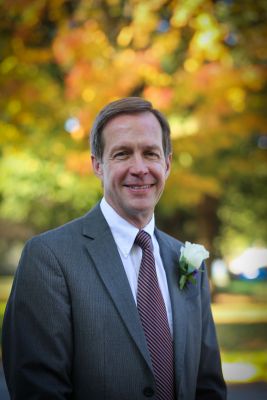 Dr. Doug Schwartzentruber '78, a surgical oncologist and the system medical director for Indiana University Health's statewide cancer services in Indianapolis, was named one of TIME Magazine's 100 most influential people in the world in 2010.
Schwartzentruber is best known for his groundbreaking research concerning the role of vaccines in the treatment of skin cancer.
The New England Journal of Medicine published Schwartzentruber's clinical trial, which was the first to show that a vaccine can assist the immune system in combating melanoma and shrinking existing tumors. A prolific author and researcher, he has published 12 book chapters and more than 80 scholarly articles in peer-reviewed journals.
Aside from his scientific successes, Schwartzentruber has a reputation for collaboration with colleagues and is known for his patient-centered approach to care. His goal is to create a cancer care program that takes care of the whole patient rather than focusing solely on the disease.
Schwartzentruber's parents were missionaries in Argentina with the Mennonite church, and he lived and attended school there until he was 16 years old. The family then moved to the United States in 1973 when local pastors took over leadership of the church.
"The community I grew up in was about the size of Goshen, and there was only one other American family in that city," he said. "It was a total immersion into that culture."
He completed his bachelor's degree at Goshen College in 1978, attended medical school at Indiana University School of Medicine and completed a general surgery residency there from 1982-87. He then completed an immunotherapy fellowship in 1988 and a surgical oncology fellowship in 1990 at the National Cancer Institute. After working there for 13 years, he served as medical director for the IU Health Goshen Center for Cancer Care until 2011. 
He received the 2016 Goshen College Culture for Service Award.