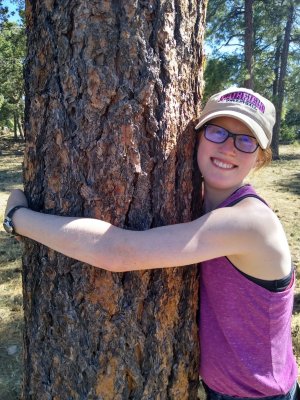 Goshen
Major: Public Health, Health minor
Why did you choose Goshen? 
The easy answer would be that my family has multiple Goshen graduates, including both of my parents. However, I knew Goshen was for me after experiencing the kindness and caring of the students and professors. My professors have made an extra effort to ensure that I and my fellow students feel comfortable and remain well, both mentally and physically.
Why did you choose your major?
When I first started at Goshen, public health wasn't an option. I started out in the nursing program, which I enjoyed but didn't feel quite right for me. Then the public health major was created, and I knew that this option would provide me with the most knowledge, strategies and opportunities to apply towards my future work fighting for health equity for disadvantaged communities.
What career are you interested in pursuing?
Right now, I am interested in becoming a community health worker. In this position, I would be able to fight for communities to receive the health care and social services that all deserve.
What is a valuable experience that you have had at Goshen?
I feel as though all of my experiences at Goshen have been valuable. One lesson that has been reinforced through these experiences, however, is that relationships formed with others and nature – no matter how seemingly insignificant – are more important than any degree or material possession.