Hannah Barg Bridges Gaps in Resilience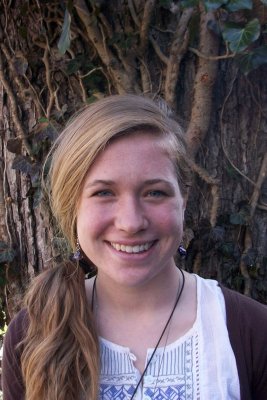 Hannah Barg, class of 2016, is spending her first year out of college as a network organizer. She works with the Community Resilience Guild, Goshen, Ind.
For one recent project, Hannah interviewed community members in order to assess the possibility of convening a climate change network. During the interviews, she recommended helpful resources about network building. Now, she is acting as a bridge person, pulling together a group that included whites and Latinos, students, people from faith-based groups and people from secular organizations.
Hannah first thought seriously about sustainability when she took the Sustainability Leadership Semester (SLS) at Merry Lea, Goshen College's nature center and biological field station. With other members of her SLS cohort, Hannah paddled a canoe much of the way from the headwaters of the Elkhart River to Lake Michigan. Along the way, students talked with business owners, community organizers and other river stakeholders to learn about their values and their challenges as citizens of the watershed.
Weekly field trips continued throughout the semester. During a course on Water Resources, Hannah and her cohort visited a neighborhood where there was a dispute involving leaking septic systems. The community was considering hooking up to the city water system, but many people were reluctant to do so because of the cost. The SLS students met with people on both sides of the argument in order to better understand the issues at stake. They also met with a professional who explained how septic systems function and why the soil in this neighborhood was a concern.
Hannah imagines other possibilities for her future as well. She would enjoy teaching environmental science at the high school level or completing a master's degree in environmental education. Major in Sustainability