Mission, Vision, Core Values & Motto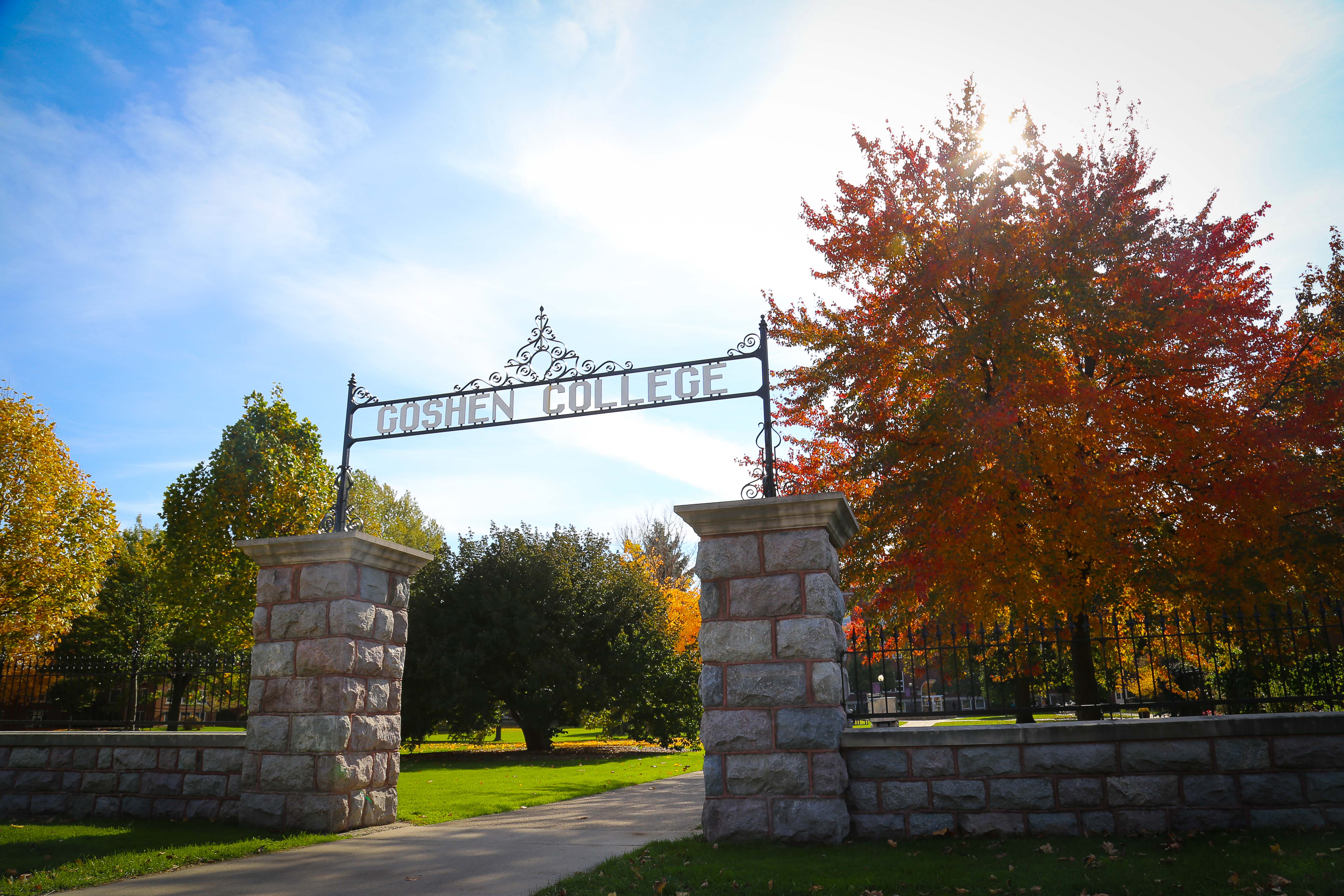 Mission
Goshen College transforms local and global communities through courageous, creative and compassionate leaders. Shaped by Anabaptist-Mennonite tradition, we integrate academic excellence and real-world experience with active love for God and neighbor.
---
Vision
Goshen College will cultivate joy, growth and purpose, preparing students to thrive in life, leadership and service.
Rooted in the way of Jesus, we will seek inclusive community and transformative justice in all that we do.
---
Core Values
At Goshen College we intend to create a community of faith and learning built on five core values: Christ-centeredness, passionate learning, servant leadership, compassionate peacemaking and global citizenship.
Christ-Centeredness:
a reflective faith that nurtures spiritual growth in individual and corporate contexts
an active faith that informs all life's choices
Passionate Learning:
the mastery of a major field of study as the basis for life-long learning, service, relationships, and work in a socially and culturally diverse context
an extensive foundation of knowledge, skills, processes and methodologies derived from a liberal arts curriculum that are required for systematic study and problem solving
Servant Leadership:
a leadership ability that empowers self and others
a healthy understanding of self and others that is reflected in relationships of interdependence and mutual accountability
Compassionate Peacemaking:
a personal integrity that fosters the ability to resolve conflict and to promote justice
a commitment to diversity in all of its forms both conceptually and in practice
Global Citizenship:
an intercultural openness with the ability to function effectively with people of other world views
a responsible understanding of stewardship for human systems and the environment in a multicultural world
---
Motto