Senior Spotlight: Sustainability majors connect real-world applications in thesis projects
Six seniors in the Sustainability and Environmental Education Department (SEED) at Goshen College have been working hard on thesis projects during their final semester, and presented their work on April 16.
SEED works with other departments in providing collaborative learning experiences across the disciplines. Students in SEED take courses in biology, economics, entrepreneurship, sociology, environmental science, ethics, policy and more. This provides students a realistic and synergistic approach in working to solve complex challenges like climate change and environmental degradation.
Students not only have the opportunity to gain hands-on experiences built around Goshen College's interdisciplinary and intercultural frameworks, but have the opportunity to live and learn in the field at Merry Lea Environmental Learning Center.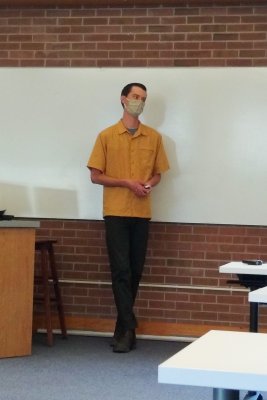 Levi Ebersole, a sustainability management major from Corvallis, Oregon, presented "Addressing food insecurity during the COVID-19 pandemic." Ebersole looked at the role public schools play in addressing food insecurity and frameworks that assess and create community-based solutions.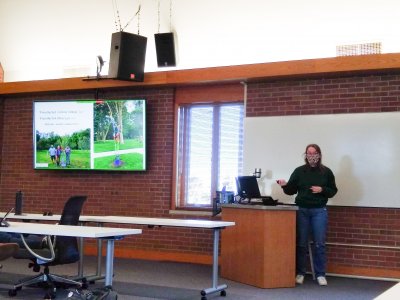 Heather Gabel, a sustainable food systems and art double major from Orange City, Iowa, presented "Sustainability Art: an exploration and reflection." Gabel created a chart of characteristics of sustainability art and analyzed the work of women sculptors to better understand where her own sustainability art landed on the chart's spectrums.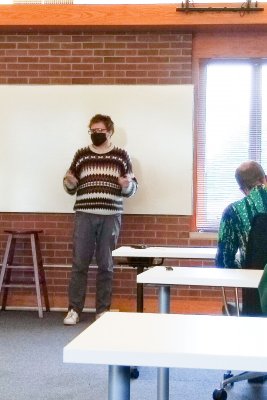 Harrison Gingerich, a sustainable food systems and music double major from Hubbard, Oregon, presented "Hazelnuts, hops & hope: sustainable agriculture in the Willamette Valley." He is creating a community-centric zine or booklet about crops from his home region in Oregon, incorporating local stories with crop information.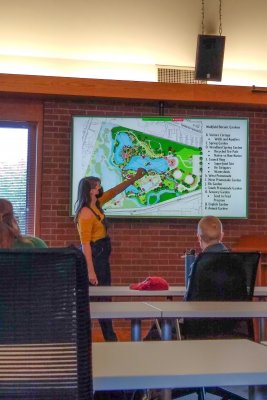 Rheannon Starr, a sustainability studies and sign language interpreting double major from Columbia City, Indiana, presented "Creation of a sustainability walk and ASL interpretation at Wellfield Botanic Gardens." Starr worked to bridge the gaps in ASL interpretation of sustainability topics in access and language, in some cases creating new signs for words and ideas related to sustainability.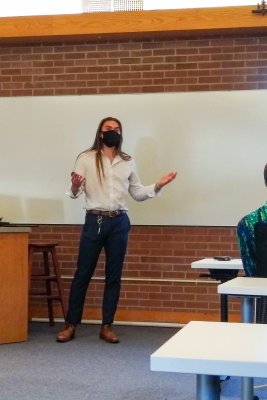 Khampha Stempel, a sustainability management major from Broadway, Virginia, presented "Relating to indigenous groups through ecofeminism and sustainability: a study of Menominee and Western land management." Stempel's research outlines how academic and governmental collaborations between the Menominee Nation in Wisconsin and westerners can achieve the goals of sustainability and tribal sovereignty through ecofeminism: collective action among diverse people groups, creating space for indigenous knowledge.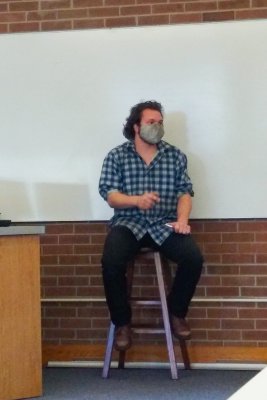 Luke Vance, a sustainability studies major from Boise, Idaho, presented "Finding middle ground through application of sustainability models." He assessed different case studies to evaluate sustainability models that are accessible and inclusive of multiple ways of living that don't require compromise.