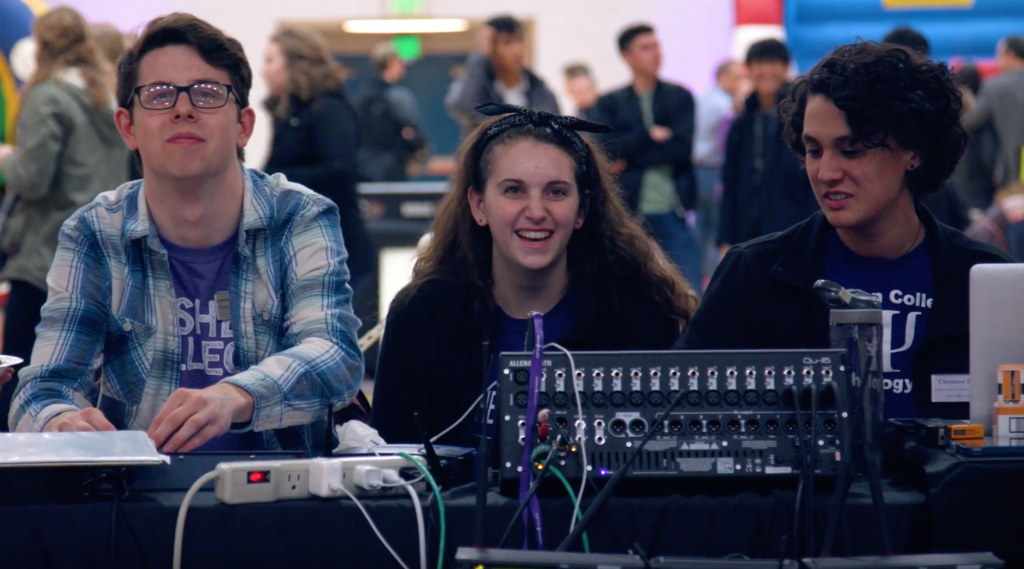 Planning an event can be a nerve-racking experience.  There are many bases to cover and many details to sweat. That is why we at ITSMedia believe that the clients we work with should not have to be technology experts to plan an event at Goshen College.  So instead of providing you with myriads of checkbox-filled forms asking you "what do you need?", we would rather back up a little and get to the heart of the question…
What do you want to do? 
At Goshen College we believe we have an unparalleled variety of meeting spaces, performance venues, and classrooms full of audiovisual systems that can be configured to support diverse needs.  It is our job to figure out how to put the right combination of equipment and staff together to make sure that whatever you want to do, is done with excellence.
How to plan an event at Goshen College
The first step in planning an event at Goshen College is to visit the Events Office website.  The Events Office team is equipped with information to help you plan any event on Goshen's campus. We meet weekly with the Events Office to discuss events and how we can work together to make them run smoothly. The first step ITSMedia takes when receiving a request for services is to clarify the request if we have any questions. For example, a common request is "equipment to display a PowerPoint presentation."  Follow-up questions from us might include asking whether there is sound on the PowerPoint presentation, or whether the presenter is providing their own computer. We will also often provide a variety of setup options for the you to choose from, particularly in spaces that can be set up multiple ways.
Once we know these details, we enter the request in a database which is used to track upcoming events, assign work orders, process billing, and generate reports. Work orders are generally assigned to student or staff technicians at least 7 to 10 days prior to the event. As the client, you will receive an email copy of each work order that pertains to your event or conference. You can use your copy to verify that we are going to be in the right place, at the right time, with the right stuff.

Remember: The most important step in this process is your communication with the Events Office about what you want to do.
If you request to have your event recorded, any off campus presenters will be asked to fill our a form giving permission to record the event.  The form can be found here.