The following is a basic guide for using the Crestron touch panel to control the new lighting system in AD28. Call ITSMedia at ext. 7727 with questions or concerns.
---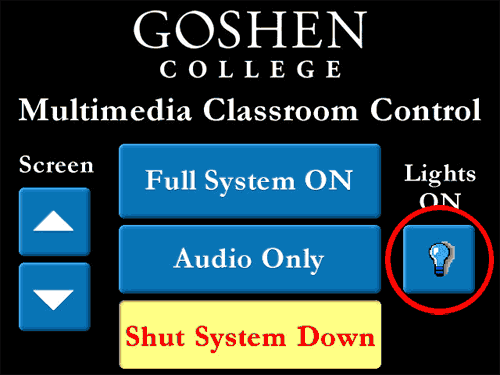 To turn the classroom lights on from the "Home" page, press the "Lights ON" button shown at the right.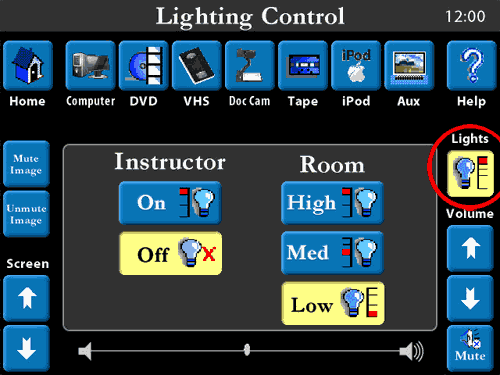 It automatically turns on all the classroom lights and two lights above the teaching station. From the main menu you can control the level of the classroom lights and turn the instructor lights on and off.
Press the "Lights" button shown at the right to bring up the lighting control page.