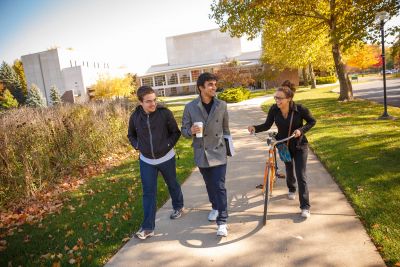 Your Next Steps
Have some social media fun! Join the "Goshen College Class of 2022" Facebook group to connect with your future classmates.
Send a copy of your passport information page, including photo, to admissions@goshen.edu.
Submit a completed and signed Goshen College Student Financial Aid Application along with supporting documents. This documentation verifies both a willingness and ability to pay the amount of money required to attend the college.
Once the financial commitment has been approved by the Admissions Office:
The Admissions Office will prepare your I-20 and mail a printed copy, along with your admit packet, financial aid packet, and International Student Welcome Guide to you.
Review the International Student Welcome Guide.
After receiving your electronic copy of your I-20, pay the SEVIS I-901 fee. For more information on this fee, please click here.
Schedule an appointment with an embassy or consulate to obtain a visa and receive additional information.
Forms to complete:
Get ready for Goshen!