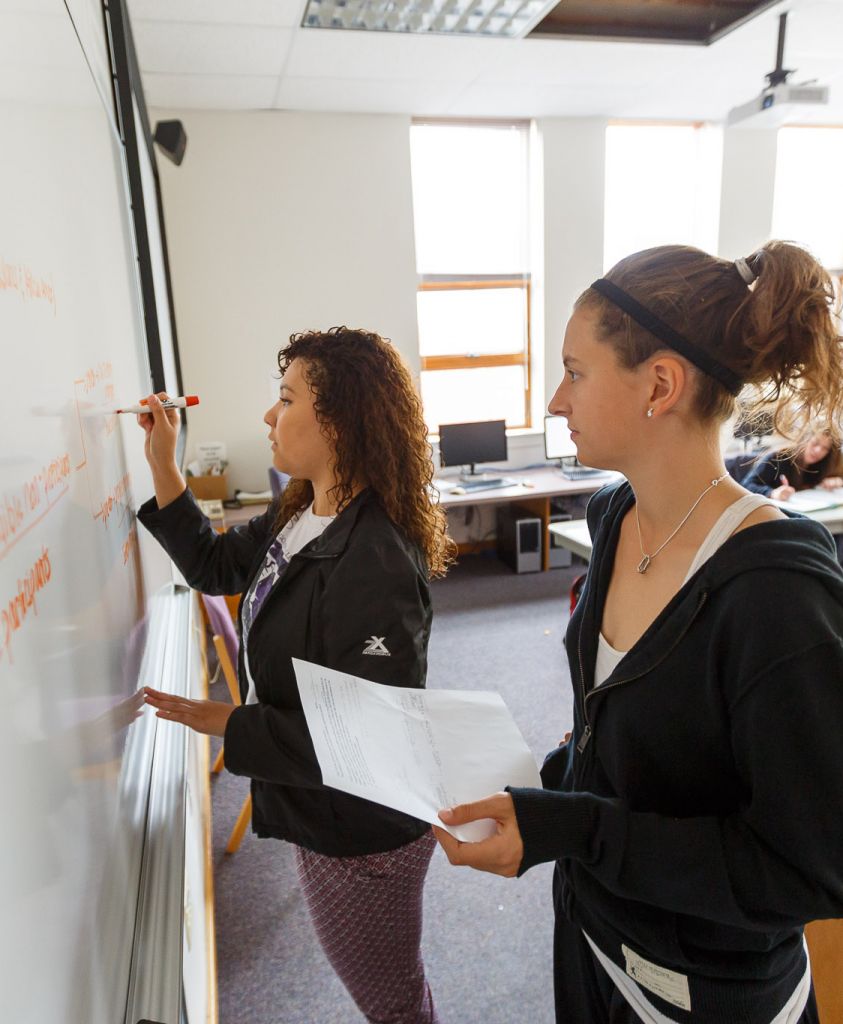 So many interesting courses to take! How do I choose?
In college you will have more choices and responsibility in shaping your own education than students have in a typical high school.
All GC students have a set of common requirements in the Goshen Core, but different academic programs have very different requirements. And large majors like nursing, education, and molecular biology/biochemistry require courses to be taken in a certain sequence.
At Goshen, you will always have an academic advisor to answer your questions and walk alongside you on your journey. Months before you arrive on campus, you will register for courses with the help of a faculty advisor (for on-campus registration days) or the registrar (for telephone registration appointments).
Please set aside some time to examine the very important documents at the links below. Be sure to complete the online Advising Questionnaire located on the Forms page.
---
Registration information for all new students
First-year students
First-year students who live within 200 miles of Goshen College are expected to attend Summer Orientation And Registration (SOAR) on campus.
Transfer students
All transfer students other than Hesston students may register by phone or in person. Please contact us at transfers@goshen.edu to schedule a time to register.
College credit for high school courses
If you are a new student and wish to receive college credit for AP, IB, dual credit or early college courses, we must receive official score reports from the testing organization and final transcripts from the credit-granting college or university. Please request such documents to be sent to Goshen College before you begin classes here.
Transfer course equivalents are explained in transfer student documents above and in AP and IB course equivalent tables at goshen.edu/registrar.
Requirements in specific majors
Requirements for specific majors and minors are available on academic web pages and in the academic course catalog, including a year-by-year planning guide for courses in each major.