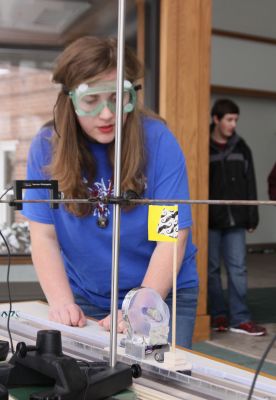 Teams from area middle and high schools will gather on the Goshen College campus on Saturday, February 14, 2015 to compete in a Science Olympiad Regional Tournament.
2015 Goshen Regional Results
2015 Welcome Slides
2015 Photos
Goshen News Article
South Bend Tribune Article
Modeled after the Olympic games, participating schools field teams of 15 students who compete in 23 science events at invitational, regional, state, and national competitions.  Some events require students to build a model bridge, machine, or protein that they demonstrate.  All events require students to exhibit their knowledge of science in an applied manner.  Goshen College students, faculty, and staff, and members of the local community serve as judges and volunteers.
With more than 200 students participating, three middle school teams and four high school teams advance to the state tournament. An additional middle school and high school team  advance to a wild card tournament to fill any remaining spots at the state tournament.
The annual Science Olympiad began in 1983 and involves more than 12,000 schools nationally. For more information, see the links below or contact David Housman, Professor of Mathematics and Computing, at dhousman@goshen.edu or (574) 535-7405.
Teams
Division B (6-9)
Bethany Christian Schools
Boston Middle School
Goshen Middle School
LaSalle Intermediate Academy
Manchester Jr/Sr High School
Northridge Middle School
Pope John Paul II Middle School
Southwood Jr/Sr High School
Division C (9-12)
Bethany Christian Schools
Columbia City High School
John Adams High School (2)
La Lumiere School (2)
LaPorte High School
Manchester Jr/Sr High School
Mishawaka High School
Northridge High School (3)
Southwood Jr/Sr High School
Note: 4 Division B teams and 4 Division C teams will advance to the state tournament. An additional team from each division will advance to the wild card tournament.
Schedule, Maps, and Food Options
Schedule and Team Homerooms
Map and Directions to Goshen College
Campus Map and Food Options
Forms and Slides
Code of Conduct form as a PDF file and as a Word document
Final Registration form as a PDF file and as a Word document
$1,000 Scholarship Form
WelcomeSlides2014
Links
News Release
Event Information
National Rule Clarifications
Indiana Rule Clarifications
National Science Olympiad
Indiana Science Olympiad
2014 Results
Sponsors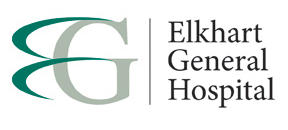 ---
Biology | Chemistry | Computer Science| Environmental Science | Informatics | Mathematics | Physics | Goshen College