Madison Swartzendruber '22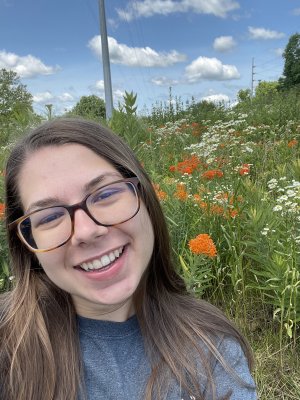 Goshen
Major: Film Production
Why did you choose Goshen?
I chose Goshen College because of the opportunity to participate in a film internship in Los Angeles, which would not be possible at many other colleges. Goshen College is also close to home which was nice to come back to after spending my first two years of college at Hesston College in Kansas.
Why did you choose your major?
I chose my major because from a young age, I always enjoyed working in entertainment, whether it was theater or film. I loved the planning and execution process, and I loved seeing the final product of what we created. I had a theater director in high school who also graduated from GC with a film major and he really inspired me to follow my passion.
What career are you interested in pursuing?
I would love to be able to work under a producer or director on a film production in Los Angeles. However, I could see myself doing a variety of jobs not within the film industry, such as working as a first responder which I did previous to my time at Goshen College.
What is a valuable experience that you have had at Goshen?
I've really valued my time here learning more about film and spending time with my friends. I've learned so much in this past year, and I'm very thankful for everyone who has been a part of my experience. I know I've made the right choices for me because I've had a lot of fun this year while taking classes and working on projects.