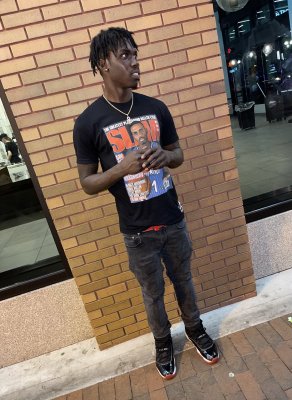 Major: Exercise Science
Kissimmee, Florida
Why did you choose Goshen?
I chose Goshen College for a second chance at a career as I had lost hope after getting injured in high school. Many would know one thing that I look forward to daily is basketball and I thought it was taken from me in a split second due to injury in high school my senior year.
That background story has pushed me to make a name for the Floridian outcast in Goshen, Indiana to keep going and chase these goals.
What career are you interested in pursuing?
I am interested in pursuing personal training, as the job description would involve training individuals to maintain healthy habits that are beneficial to their lifestyle. This is interesting to me because I am able to see the growth from day one struggles to that same person becoming an overachiever in the same tasks. All it takes is practice day by day and the results of continuous improvement will show eventually.
What is a valuable experience that you have had at Goshen?  
I have had a lot of hands-on valuable experience towards my field of study and I find it very beneficial when I will eventually be put to the test. I believe Goshen's curriculum has prepared me pretty well for that. On the athletic side I have had teammates who made it to the pros after college, and to be able to play with them and see that these goals are achievable I'd like to see what's in store next for me.