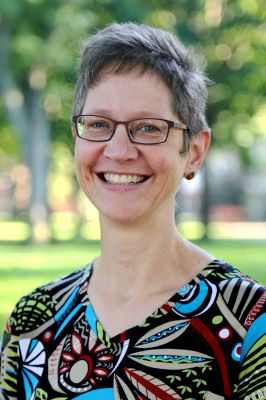 Professor of Social Work
---
What excites you about the field of social work?
I discovered social work as a major and profession between my second and third years of college, while serving for a year in Voluntary Service in San Antonio, Texas. I was totally amazed that there were jobs that would require me to sit and talk with people so different from myself and thus learn about myself and the world, and help make the world a better place for all. I've been hooked on social work ever since.
What do you love most about teaching GC students?
One of the things I enjoy the most about teaching at Goshen College is that I get to meet students during their first year of study, and walk alongside them as professor and advisor as they grow and learn, get excited about social work and social justice, and ultimately graduate as beginning professional social workers. As I tell my students, it is through them that I am helping to change the world.
What do you enjoy doing outside of your academic work?
Outside of social work, I enjoy biking and walking (or running), reading, wilderness camping, playing games with my family, gardening, the Farmers' Market on Saturday mornings, and knitting, among other things.